Jeff Beck who is one of the most finest guitarists of all time, dies at the age of 78 on 10th of January 2023, due to being in sudden contracting bacterial meningitis. He died in Surrey, England. The British Musician started his career as a part of Yardbirds, where he replaced Eric Clapton. Before his group formation with Rod Stewart.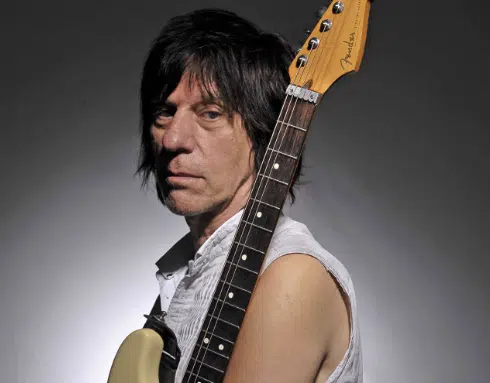 Jeff Beck, who is rock innovator and guitar virtuoso, leave this world on 10th Jan 2023 at the age of 78. Many celebrities reacted to the this sadden news, and paid tributes to the star.
Jeff Beck career starting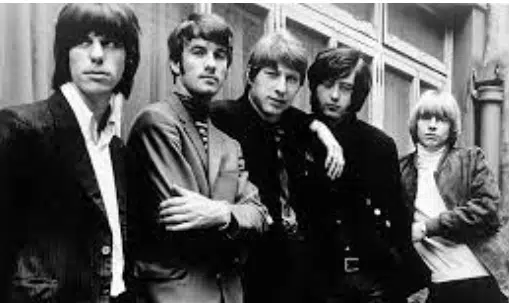 Jeff Beck, who is the British guitar legend, who rock in the beginning and roll stardom with music band of the era 1960s The Yardbirds, and later started his career as a solo performer, people got to know about this heart-breaking news through his official website on Wednesday. He was only 78 years old. He was a guitar virtuoso and innovator, and also one of the world's great rhythm and blues interpreters, he died 'peacefully' after being getting illness, as per the reports.
British Musician website feel sadden about Jeff Beck death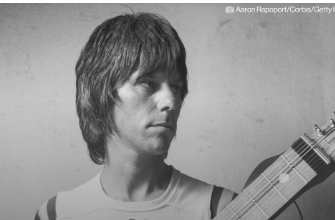 A British Musician website said about legend Jeff Beck death that, "On the behalf of Beck family, it is a deep sadden that we share the news of Jeff Beck's passing. After suddenly getting in contract of bacterial meningitis disease, he peacefully left this world on yesterday. Many celebrities also pays tribute to the late musician.
Celebrities of the world are in shock due to Jeff's death
A close friend of Jeff Beck, his bandmate at the yardbirds and led Zeppelin guitarist Jimmy Page said on his official Instagram account that, "The six stringed Warrior is no longer between us to admire the spell which he had weave around our mortal emotions. Jeff Beck could channel his music from the ethereal. His techniques were unique. His imaginations were apparently limitless which anyone couldn't imagine. Jeff We will miss you, there are your millions of fans."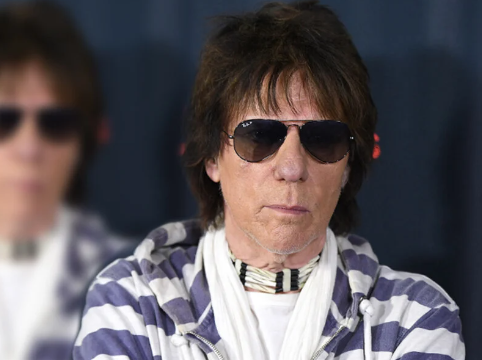 English musician, song writer and singer Paul Young also express his sorrowful feeling by tweeting that, "He was loved by everyone in this world, the guitarists guitarist." American Comedian Bill Burr also express his warm feelings by tweeting that, "RIP to the greatest of them all time: Jeff Beck!!!!!"
English singer and songwriter Mick Jagger also pays tribute to late musician by tweeting that, "With the death of Jeff the world has lost a wonderful man and one of the greatest guitarist in this world. We will all miss his absence so much!!!". Black Sabbath musician band guitarist Tony Iommi tweeted, "Beck was such a nice person and an outstanding iconic, genius guitarist, this world will never be another Jeff Beck. His playing skills was very special and undoubtedly brilliant!". Kinks guitarist Dave Davies also posted on his official Twitter account, and said, "I'm heartbroken to know about his death, he looked in fine shape to me when last time we meet. Playing great and he was also in great shape. I'm shocked to know that…. He was a good friend of mine and a great guitar player."
British singer and songwriter Rod Stewart said in his statement that, "Jeff was on another planet. He took me and Ronnie Wood with himself to the USA in the late 60s era in his band named Jeff Beck Group and after that we haven't looked back since, we are moving forward. He was one of the those few guitarists that when playing live would actually listen to me when I'm singing and respond to me as well." Meanwhile, Kiss bassist Gene Simmons also express his feeling by tweeted, "No one played guitar like Beck. Please get hold of the first two Jeff Beck Group albums and behold his greatness." Singer Paul Stanley took to his Instagram accout and pay his tribute in words by posting, "Started From The Yardbirds and The Jeff Beck Group on, he started a trail which is impossible to follow."