The intensive care unit of a nearby hospital is still treating the condition of "critical but stable" for "Hawkeye" actor Jeremy Renner.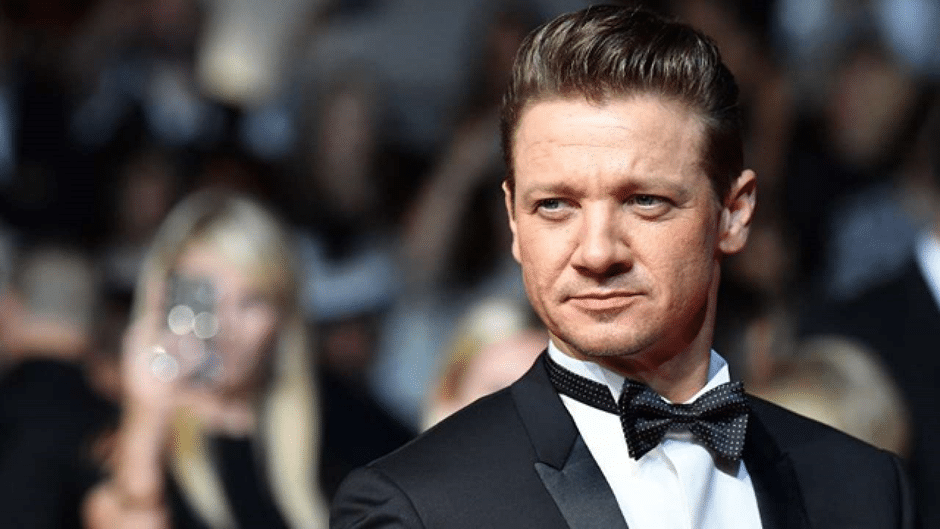 On Sunday, the safety feature on actor Jeremy Renner's Snowcat plough malfunctioned causing it to roll over his legs, necessitating an airlift. The "Hawkeye" star apparently lost a lot of blood when trying to pave a route out of his Lake Tahoe property alone while the machine unintentionally drove over one of his legs.
After a snow plowing accident over the weekend in Reno, Nevada, Marvel actor Jeremy Renner had surgery for "blunt chest damage and orthopaedic injuries," according to a spokeswoman for him. He said that the 51-year-old actor's condition is still "serious but stable" and that he is still in an area hospital's intensive care unit.
After the bizarre event, the area was handled as an active crime scene, according to TMZ. The "Avengers" actor's leg was tourniqueted by one of Mr. Renner's doctor neighbours until paramedics could transport him to the hospital. According to the media site, his wounds are "severe" since in addition to his wounded leg, other portions of his body were also hurt.
The following was added to the statement: "Jeremy Renner's family would like to express their gratitude to the wonderful medical personnel caring for him, Truckee Meadows Fire and Rescue, Washoe County Sheriff, Reno City Mayor, and others." The amount of support and love from his fans has left them incredibly moved and grateful. Authorities and Renner's agent have not disclosed the cause of the collision. Late on Sunday, the Washoe County Sheriff's Office reported that Renner needed to be helicoptered to a hospital to be treated. His spokeswoman claimed that he is "getting exceptional treatment" and that his family is currently with him.
The attorney general's office said in a news release that it is looking into Sunday's accident, which involved just Renner. The Washoe County Sheriff's Office reacted to a major trauma in the neighborhood of Mt. Rose Highway in Reno, Nevada, at about 9:00 am on January 1, 2023, according to the press release. In order to arrange for Mr. Jeremy Renner's emergency transportation via care flight to a nearby hospital, deputies worked with the Truckee Meadows Fire Protection District and REMSA Health when they arrived, the spokesperson added. The sole party involved in the incident was Mr. Renner.
The Reno Gazette-Journal reports that Jeremy Renner owns a residence close to Mt. Rose-Ski Tahoe in the region. The newspaper reports that as of this morning, 35,000 homes in the Northern Nevada counties of Washoe, Carson, Douglas, Storey, and Lyon were without power as a result of a winter storm that hit the region on New Year's Eve.
In the Mount Rose-Ski Tahoe region, Mr. Jeremy Renner owns a home. The actor posted a number of posts on social media throughout the month-long snowstorm that dumped a lot of snow on Lake Tahoe. He posted a picture of a snow shovel on Instagram with the caption, "Nearly finished with sledding slope for the kids," last week. He also shared a photograph of a car blanketed in snow on Twitter, writing, "Lake Tahoe snowstorm is no joke."
Jeremy Renner's workfront
In the vast film and television universe created by Marvel, Jeremy Renner portrays Hawkeye, a quick-drawing member of the superhero Avengers team. He has received back-to-back acting Oscar nominations for his roles in The Hurt Locker and The Town. In the 2009 film The Hurt Locker, Renner played an Iraqi bomb disposal technician, making him a household figure.
With his character appearing in numerous sequels and receiving its own Disney+ series, Hawkeye, The Avengers in 2012 confirmed him as a part of Marvel's vast storytelling plans.
He is now on screen in "Mayor of Kingstown," which is available to stream on Paramount+. The show's creators are Taylor Sheridan and Hugh Dillon, and its producers are 101 Studios, Bosque Ranch Productions, MTV Entertainment Studios, and Paramount Network. The second season of the programme will begin airing later this month.