Jodhaa Akbar, the extraordinary historical Indian released in 2008 has turned 15! Depicting the 16th century, the film showcases the royal and romantic lives of Akbar, the Muslim Mughal Emperor, and the Hindu Rajput Princess of Amber, Jodhaa Bai. They were married on political terms. The film goes on to reveal their marital relationship and the political hardships that followed.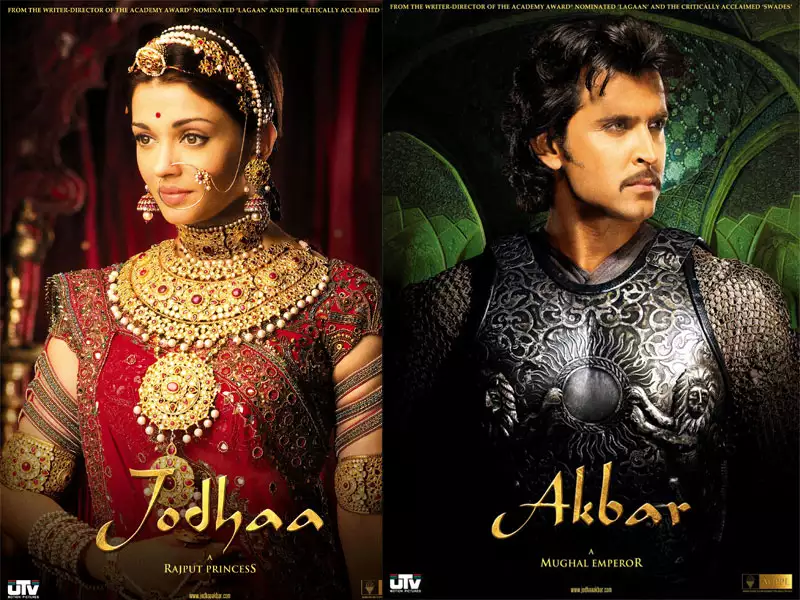 This evergreen Hindi movie was directed by Ashutosh Gowarikar, who also directed two other successful movies Swades and Lagaan. Jodhaa Akbar casted really talented actors like Aishwarya Rai Bachchan (Jodhaa), Hrithik Roshan (Akbar), Sonu Sood and many others. The musical score and soundtrack was helmed by A. R. Rahman.
Awards
The movie became the third highest bagging Hindi films upon its release in 2008, both critically and commercially. It won 10 International Indian Film Academy Awards, seven Star Screen Awards, and two nominations at the 3rd Asian Film Awards.
Jodhaa Akbar won two awards at the Golden Minbar International Film Festival, and won the Audience Award for Best Foreign Language Film at the São Paulo International Film Festival.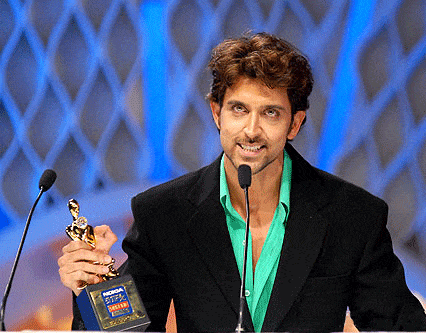 At the 54th Filmfare Awards, it received 11 nominations, including Best Actress (Aishwarya Rai Bachchan), Best Supporting Actor (Sonu Sood) and Best Music Director (A. R. Rahman), and secured 5 awards. At the 56th National Film Awards, it won two awards for Best Choreography for "Azeem-o-Shaan Shahenshah" and Best Costume Design.
The extraordinary background score procured the film several awards including IIFA Best Background Score and Filmfare Best Background Score. The soundtrack was also nominated in numerous categories. A. R. Rahman received many music awards along with Star Screen Award for best Background Music and IIFA Award for Best Music Director.
Social Media Reminders by the actors
The actors shared their happiness on Instagram and reminded the fan world about the 15 years mark since the movie's release. They shared their gratitude and pride to have worked on this amazing movie under the Director Ashutosh Gowarikar.
Post by Aishwarya Rai Bachchan
Aishwarya starred as Jodhaa Bai in this film and played the character with the utmost grace and elegance. Jodhaa is a fiery Rajput princess who is obligated to marry the Mughal Emperor Akbar for political reasons. They develop mutual respect, love and admiration towards each other over the course of time. Her acting and beauty gave life to the character in all the ways.
Aishwarya Rai Bachchan took to Instagram celebrating the 15 years of Jodhaa Akbar since its release on silver screen marking it as eternal romance. "Jodhaa and Akbar's love continues to shine brightly through the ages as a symbol of mutual respect, tolerance and open mindedness between a husband and wife", she wrote.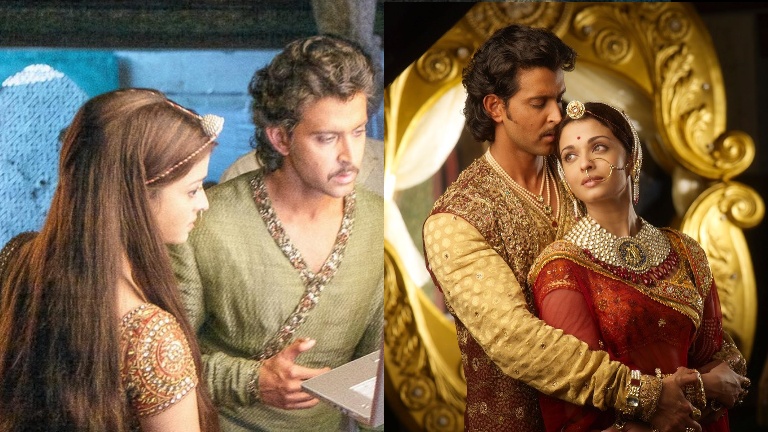 Post by Hrithik Roshan – Marking two Celebrations at a time
Hrithik Roshan starred in the movie as the Mughal Emperor, Akbar. Jalaludin Akbar was a renowned ruler and he believed mercy, respect and diplomacy to be the right way of gaining influence.
In his Instagram post, he wrote a note of gratitude to the Director, Ashutosh Gowariker for "trusting me with the monumental responsibility of being a part of
Jodhaa Akbar
." He also wished the director for his 59th birthday which was yesterday, tagging 15 years of Jodhaa Akbar. He also added, " Your direction and my incredible co-stars will forever be cherished". He also shared unseen pictures of behind the scenes in his post.