Table of Contents
Unusual cracks on walls and ceilings in Joshimath
Joshimath, a town in the Chamoli district of Uttarakhand in India, has been witnessing the catastrophic consequences of an uninvited phenomenon- land subsidence, for the past few months. Impression of unusual and behemoth cracks on the walls and ceilings of houses, hotels, and other natural and manmade structures, appeared in news on a large scale, in December last year.
The cracks left the residents' mouths wide open as they had to vacate their houses unexpectedly and urgently. Albeit no casualty was reported, the sudden movement of people from their houses to other unknown areas gave them enough reasons to wail. The residents who were having a roof over their heads for years, suddenly became homeless.
According to a few media reports, 678 residences have suffered till now, leaving a multitude of people helpless.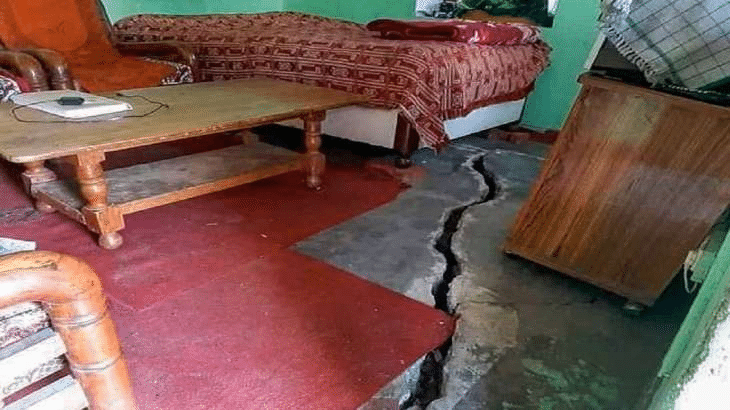 Indemnity given
To aid the individuals who had to leave their abodes where they were settled for years, the state government, on the 24th of February 2023, announced to give indemnity to the affected persons. The compensation rate for damaged residential buildings is said to be between Rs. 31, 201 and Rs. 36,527 per square metre. For damaged commercial buildings, it is set between Rs. 39,182 and Rs. 46,099 per square metre.
However, monetary compensation is not enough, considering the frequency of land subsidence cases observed in India, lately. Additionally, the aftermath of it elicits enormous expenditure which India cannot afford to spend every year, for it still needs to work to become a developed nation. Therefore, the nation should work on formulating smart metrics, to curtail the frequency and ill effects of land subsidence.
Steps for mitigation
A few steps in this direction have been pronounced through various national and international studies. These steps, if implemented pertinaciously, can help India in cutting off the costs incurred by land subsidence.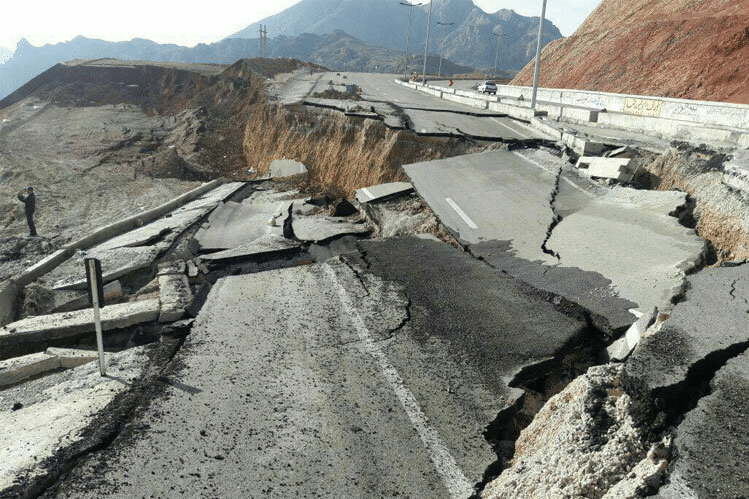 The development in Joshimath is based on slippery slopes which is inadvisable for the construction of an anthropogenic structure. Studies have found that an increase in construction work, hydroelectric projects, and the widening of the National Highway have made the slopes highly unstable. Hence, an analysis of the stability of slope can be undertaken before deciding on building a structure.
This leads us to another point that is, focusing on the planning and zoning of an area. It will guide in identifying the low-risk-prone and high-risk-prone regions.
In cases where the construction has been done without a proper scrutinisation of the slope vulnerability, plantation of vegetation can be practiced. This eventually helps in the stabilisation of slope and the prevention of soil erosion.
Land subsidence is said to be typical of mountainous regions. The reason is the drainage system, which if left unattended, can cause the land to sag or lean down. One of the major reasons leading to the sinking of Joshimath is credited to the town's poor drainage and sewer management. As more and more water and waste seep into the soil, it gets loosened up, resulting in increased vulnerability. Concrete efforts in designing a layout by the team of experts and then, modernising it from time to time can prove to be very effective in this regard.
Studies suggest, in regions with uneven topography, the foundation of the buildings must be reinforced. This method helps in preventing the earth from sliding or collapsing.
Focusing on land subsidence has become crucial with accentuating climate change hazards, increasing population, and rapid industrialisation and urbanisation. Thus, India should move beyond monetary relief and strictly implement smart metrics to be in a better position hereafter.