Kantara and PS-I actor Kishore Kumar G's Twitter accounts were recently "banned" for alleged rule violations.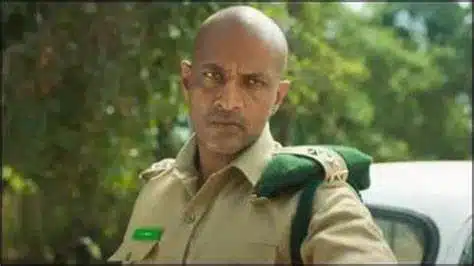 Twitter has suspended the account of popular South Indian actor Kishore. As an activist, he is known to speak out without fear of regime backlash, especially on issues facing farmers. Kishore is now providing more detailed information about what really happened. A few days ago, Kantara actor Kishore Kumar G's Twitter account was suspended for alleged rule violations. A message appeared on his account that read, "Account suspended. Twitter will suspend accounts that violate the Twitter Rules."
The actor explained what happened. On Instagram, Kishore shared a post that someone had hacked his account, so Twitter blocked him. The actor also revealed via screenshots that he had already filed a complaint on Twitter regarding the matter. My Twitter account has not been suspended for any of my posts, hacked revealed to be December 20, 2022. Twitter promised to take necessary action. Thank you for your concern (sic)," read the English translation of his post. His fans were quick to voice their support and make suggestions in his section of the post's comments.
One comment he made was, "For a second level of security, keep your cell phone number handy." Another wondered what happened, "Uh… what happened?" Shortly after it was revealed that Kishore's Twitter account had been suspended, his fans named him on social media sites. It started trending, with some calling on new Twitter owner Elon Musk to undo what was "wrong." Some of the users also wondered if the Kantara actor faced consequences for speaking out politically. Kishore was last seen in the surprise hit Kantara. He appeared in the hit Amazon Prime Video series, The Family Man and most recently in Mani Ratnam's Ponniyin Selvan I, playing the role of Ravidasan.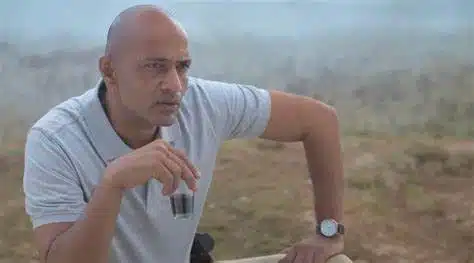 Kantara starred Kishore, a Rishabh character who is a forester who warns against local tribes encroaching on the woodlands. Since the release of Kantara, Kishore has been vocal about the religious traditions depicted in the film. Kishore had previously backed Sai Pallavi's controversial statement that equated the killing of a Kashmir pandit with the killing of a Muslim. We asked journalists whether it was a crime for a movie personality to have an opinion on social issues. Kishore, who played the main antagonist (the policeman). To his Rishab Shetty in the superhit "Kantara," he spoke out against superstition.
He said that Kantara, like all good films, transcends boundaries of caste, religion and language and brings people together. Create awareness through entertainment. Even a great movie will be humanity's greatest defeat if it is used to divide people by promoting superstition and arousing a sense of community. When some claimed that the film was just superstition, Kishore blew it all out in his long Instagram post. Could a god with the power to kill have the power to transform?
Kishore explains
A viral video titled "Young man who insulted Kantara dies bloody death" went viral on WhatsApp. It is my duty as part of this film to clear up such misunderstandings I feel," he wrote. Why doesn't a god who has the power to kill people have the power to transform erring people instead of killing them? Because the story doesn't go any further for the narrator. Effectively telling stories, whether God or demon, film or myth, is just a tool to help him achieve his goals.
Whether it's God or the devil, don't we just see it as a belief? If you believe it exists, if you don't believe it, stop," he explained., no need to offend a belief that inspires many of us in difficult times. Anti-social forces should be dealt with by law. Let your beliefs be a personal choice. Have faith, but no superstition. There is even hatred in the name of faith," added Kishore.