Review of the film Shehzada: Kartik Aaryan takes over this boisterous family drama with a dated plot that prioritises its star and reduces logic to the absolute minimum.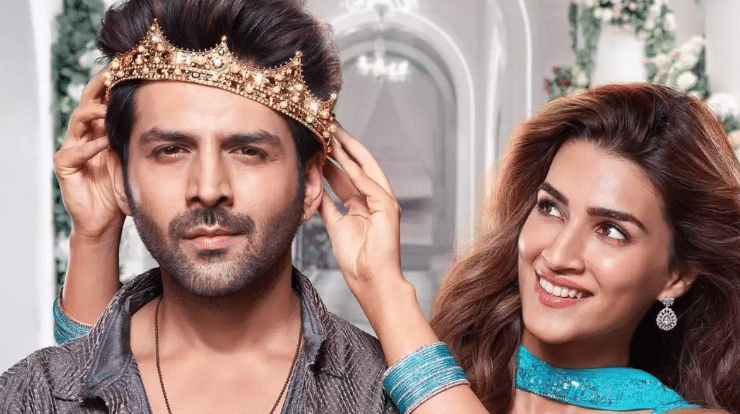 Kartik Aaryan is the star in Shehzada, the Hindi version of Allu Arjun's Ala Vaikunthapurramuloo (2020). The performer is the centre of attention throughout the entire movie, even taking precedence over supporting players and plot lines. In this archaic story of infants exchanged at birth and an extreme desire for retribution, the actor comes off as genuine enough. Yet, he plays Bantu, a charismatic and streetwise young man who seeks to correct every wrong that comes his way.
Kartik's character Bantu wonders as a child why his father, Valmiki (Paresh Rawal), is never happy with anything he accomplishes. Valmiki began his career alongside Randeep Nanda and now works for the Jindal family (Ronit Bose Roy). The rest is history because Randeep later wed the boss's daughter. On a soggy Delhi night in the year 1992, Valmiki, who feels left behind, trades his son for Randeep out of spite.
Both families unintentionally experience repercussions and carry on with their quiet lives. Until the day Bantu learns the truth about his parentage and makes the decision to unite his broken family. Here, the Varun Dhawan-directed movie resembles a bizarre mashup of Bawarchi (1972) and Mary Poppins (1964), stealing themes in which an outsider arrives to solve a family's troubles and ultimately brings everyone together.
There are times in the movie when the absurdity of the plot and lack of logic are pointed out, particularly in Hussain Dalal's comments. Rajpal Yadav's cameo appearance in Shehzada as a police inspector who arrives to look into an attack on Randeep is one of the film's highlights. He gets the situation with the Jindal family exactly right in his conversation with Kartik's Bantu. The audience might be reacting in the same way as Rajpal does in the movie. Nonetheless, the movie rejects reason in favour of the slow-motion action sequences when the hero repeatedly rescues the day.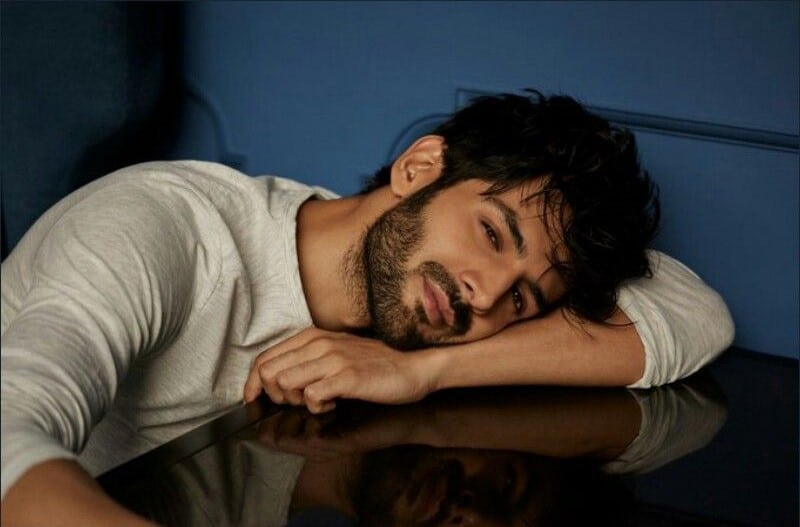 In Shehzada, Kartik, who is also a producer, receives the most screen time. Raj (Ankur Rathee), Valmiki's naive, underachieving son, has been surrounded by a supporting cast as his real-but-not-really family, including grandfather Aditya Jindal (Sachin Khedekar), mother Yasu (Manisha Koirala), uncle Kailash (Ashwin Mushran), and Raj. In his role as Cadbury, Jindal's adoring butler, Kunal Vijaykar, is amusing as well.
Kriti Sanon briefly appears in the movie to appear in the songs and occasionally in the plot, but her character does not do anything to further the plot. After being introduced to astute lawyer Samara, she plays virtually no part in Bantu's romantic relationship with her. No other female character has a significant role besides Manisha. In the first half, a sister for Bantu is presented, but we never see or hear from her again.
The conflict in Shehzada is caused by Bantu's search for his place in the world. Paresh is simply shown as a disgruntled man; he is not truly depicted as a "real" villain. For laughs, he plays up his great desire to see his kid prosper and punish the son of his enemy. He is referred to by Bantu as his "pichhle janam ka paap" (his karma from a prior incarnation). Sarang, played by Sunny Hinduja, is given the responsibility of playing the villain instead, and he serves as a device to advance the plot and give the other characters something in common.
I have not seen the Telugu original, but it seems like the Hindi adaptation stays quite true to the original. For a Hindi audience, several aspects have been modified, but this feature still puts the focus on the heroes. Shehzada is just too loud to make a lasting impression, despite its extravagant production design and enticing Pritam musical performances. It is not quite tedious at 145 minutes, but it drags as it dwells on the parentage problem.
Kartik, however, is in his element and scenes where he gets to deliver those potentially viral moments and enter the scene as the hero of the moment help him to do so. Shehzada might appeal to individuals who might like an old wine in a new bottle, even though Rohit's script and directing lacked weight.