According to a recent court judgement, "it has to be proven that the accused was with knowledge that the victim belonged to a member of SC/ST in order to attract the offence under the Act." (Court Granted Bail To By Making SC/ST Remark)
The court recently described the criteria for the act to attract. "In order to be considered illegal under the Act several things must be proven. Like, "the accused knew the victim belonged to a member of the SC or ST". .
Chandran, 74, accused of sexual harassment twice this year, given anticipatory bail in both instances. In the first case, a Dalit writer and poet said that on the morning of April 17 this year, he confessed to her his "love" and kissed the back of her neck. The complaint was initially filed on July 17. Chandran, granted anticipatory bail in this case on August 2 by the district court in Kozhikode.  
According to the evidence that was presented in court, "this is an attempt to ruin the status of the accused in society."
He participates in numerous agitations and is challenging the caste system. The initial information statement makes no mention of some facts. Like, the accused acted knowing the victim belonged to a SC member. The accused's copy of the SSLC book demonstrates that he declined to include his caste name in it. The court said that the accused is a reformist. He is actively working to abolish the caste system and writing for a caste-free world.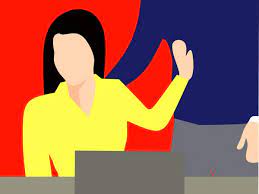 Claims Of The SC Woman in Kerala
A woman claimed that Chandran led her against her will to a lonely location on February 8, 2020. After a party at a beach, urged her to lie on his lap, and then sexually assaulted her. The same court had noted that sexual harassment offences under Section 354(A) (IPC) are presumptively. "Not attracted".
When the woman was wearing "sexually provocative clothing" on August 12. while granting anticipatory bail to the accused in the second case, the court said.
Chandran was charged with violating multiple sections of the Scheduled Caste and Scheduled Tribe (Prevention of Atrocities Act). As well as the Indian Penal Code that deal with sexual harassment and the use of physical force against a lady with the purpose to offend her modesty.  (Court Granted Bail To By Making SC/ST Remark)
Read More: Sexual harassment case filed against Haryana minister, Sandeep Singh