Kerala, is the first state to recognize the right to internet as a fundamental entitlement. The government is striving to bridge the digital gap by guaranteeing fast broadband connectivity to every household and government institution under KFON.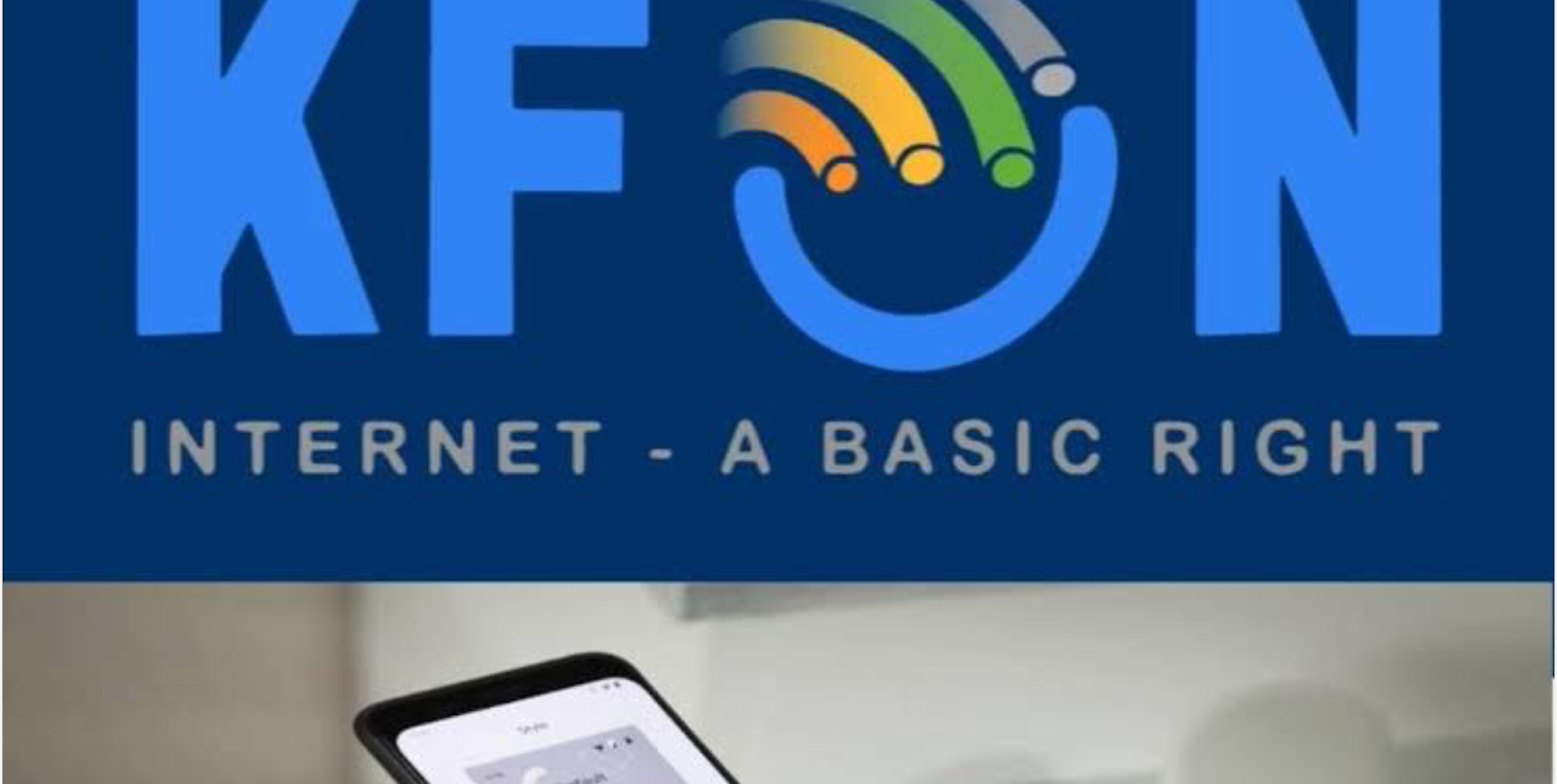 Image Source : Mathrubhumi
Table of Contents
The Kerala government inaugurated the Kerala Fibre Optical Network, a key initiative conceived during Chief Minister Pinarayi Vijayan's initial tenure. Kerala, being the pioneer state in recognizing internet access as a fundamental right, aims to diminish the disparity in digital connectivity by providing fast broadband internet to every household and government establishment through KFON. Additionally, this endeavour seeks to enhance e-governance and expedite Kerala's transition into a knowledge-driven economy.
How Far Is It Spread?
It serves as a fundamental infrastructure provider, consisting of an extensive optical fibre cable network spanning 30,000 kilometers and encompassing 375 Points-of-Presence throughout Kerala. This infrastructure will be accessible to all service providers, including cable operators, as the network will facilitate their usage of the cable network. While KFON will handle the cable infrastructure for government offices, individual users will rely on private, local internet service providers (ISPs).
Kerala Vision Broadband, an initiative led by cable TV operators, currently offers internet services in various districts. The establishment of the infrastructure will benefit private service providers as they can utilize its extensive cable network. For households, internet connectivity will be provided through local ISPs, TSPs (telecom service providers), or cable TV providers.
During the initial phase of KFON, the government's objective is to ensure connectivity for approximately 30,000 government offices and 14,000 households categorized as below the poverty line (BPL) in Kerala. As of June 5, progress has been made in connecting 17,412 government offices and 2,105 households, while cable networks have been laid to facilitate connection for 9,000 houses.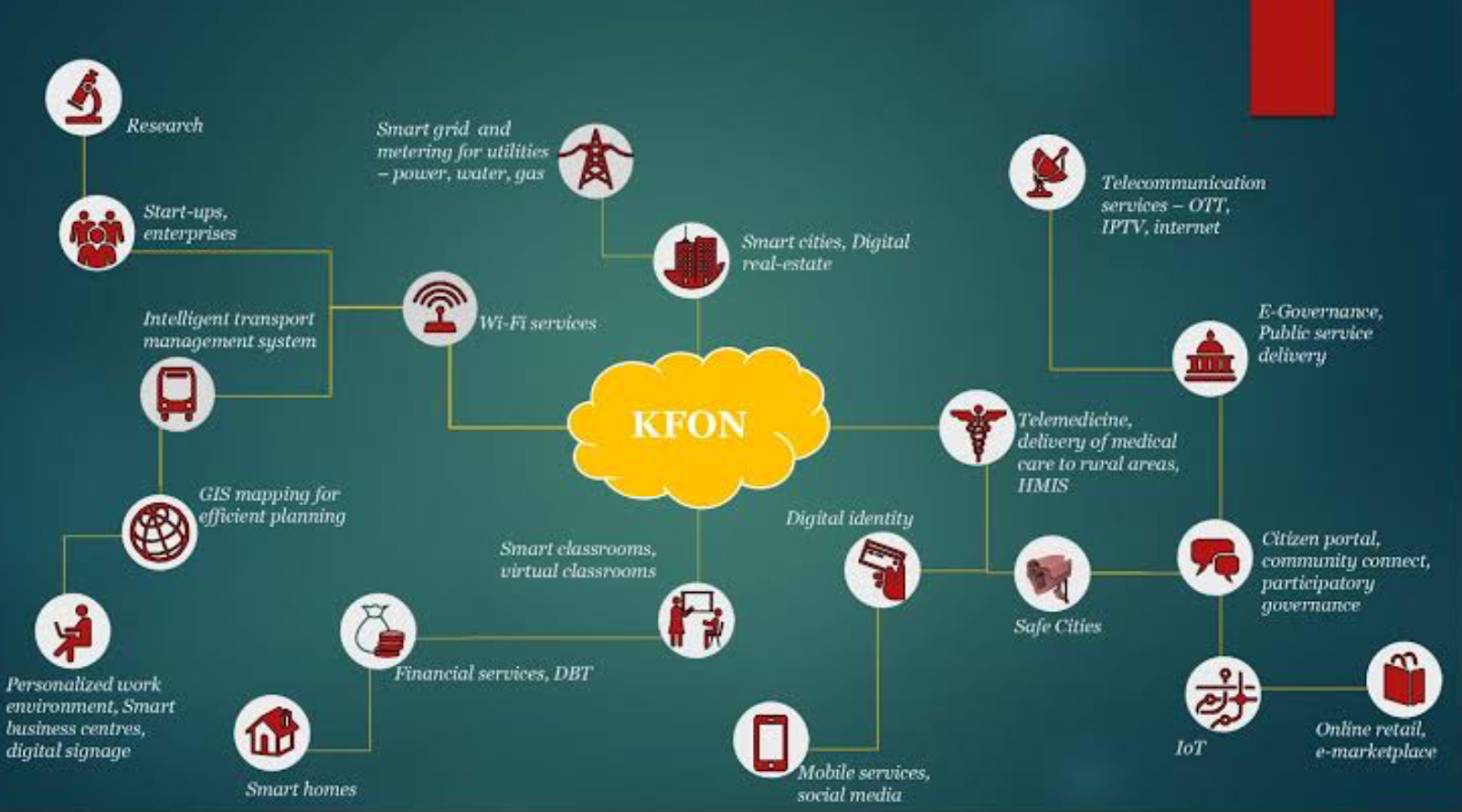 Image Source : kfon.Kerala.gov.in
KFON guarantees internet speeds ranging from 10 megabits per second (Mbps) to 10 gigabits per second (Gbps). Furthermore, it is expected to enhance the quality of mobile phone calls. By integrating it with mobile towers across Kerala, the transition to 4G and 5G networks is anticipated to be accelerated, facilitating faster and more advanced mobile connectivity.
The Kerala CPI(M) government is presenting KFON as an integral component of their alternative development model. In a telecom industry largely controlled by private companies, KFON symbolises the CPI(M)'s dedication to the public sector. The government argues that private telecom operators have limited infrastructure in rural areas, with their wireless connectivity offering restricted bandwidth. Private telecom companies are disinclined to improve connectivity infrastructure in rural regions due to the limited business prospects presented.
The CPI(M) government views KFON as a solution to address these shortcomings and bridge the digital divide. By emphasizing the public sector's involvement, KFON aims to provide robust internet connectivity and overcome the limitations imposed by private telecom companies in rural areas.
Objective Of KFON
The objective is to establish a comprehensive network infrastructure, often referred to as the "information highway," that ensures equal access to all service providers without discrimination. The primary goals include creating a secure, reliable, and scalable intranet connecting government offices and educational institutions. 
To facilitate these services, the Union Department of Telecommunications has granted KFON an Infrastructure Provider licence (category one) and an Internet Service Provider licence (category B). The IP licence permits KFON to acquire fibre optic lines (dark fibre), towers, duct space, network infrastructure, and other related facilities necessary for establishing an extensive fibre optic network.
A significant feature of KFON is the government's commitment to providing internet access to 2 million families classified as below the poverty line. In the initial phase, approximately 14,000 BPL families will receive free high-speed internet connections. As the project progresses, 100 BPL families from each of the 140 Assembly constituencies in the state will be selected to benefit from this program.