Controversial Korea's Got Talent Singer Choi Sung-bong was found dead in his apartment at the age of 33.
Table of Contents
Advance Warning: Mention of possible Suicide
Key Highlights
Choi Sung-bong was in a controversy claiming to be suffering from cancer.
He raised funds and donations based on this claim.
He had left a farewell note on his Youtube Channel prior to his death.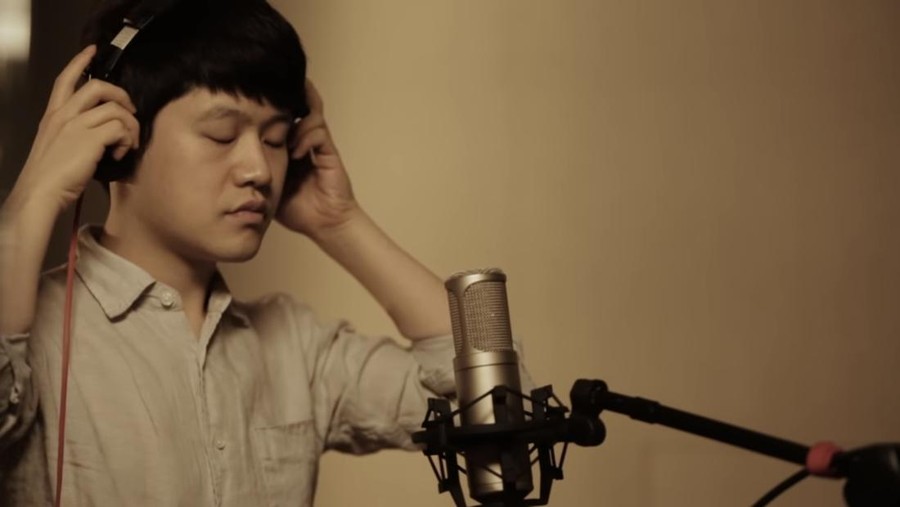 Korea's Got Talent Sensation and Youtube Star Choi Sung-bong was found dead around 9:41 a.m. in his Gangam-gu apartment, which is said to be a possible suicide. The Seoul Police found the singer soon after he uploaded the "adieu" message to his fans on his Youtube Channel. The suicide is speculated to be a prior decision as notified by the police, though the autopsy is not conducted yet. Efforts are taken by the police to investigate this tragic incident.
Choi Sung-bong was a contestant in the 2011 tvN audition program Korea's Got Talent. He rapidly rose to popularity due it his mesmerizing voice and his backstory. He showcased determination and perseverance which gained him the runner-up position. He captivated the audience with his rendition of "Nella Fantasia" leaving the judges and the audience in awe. He was abandoned at an orphanage when he was three and had to do menial jobs for a living, gaining the audience's sentiments, which gave him stardom and eventual nickname as "Korean Paul Potts "
Choi Sung-bong's Controversy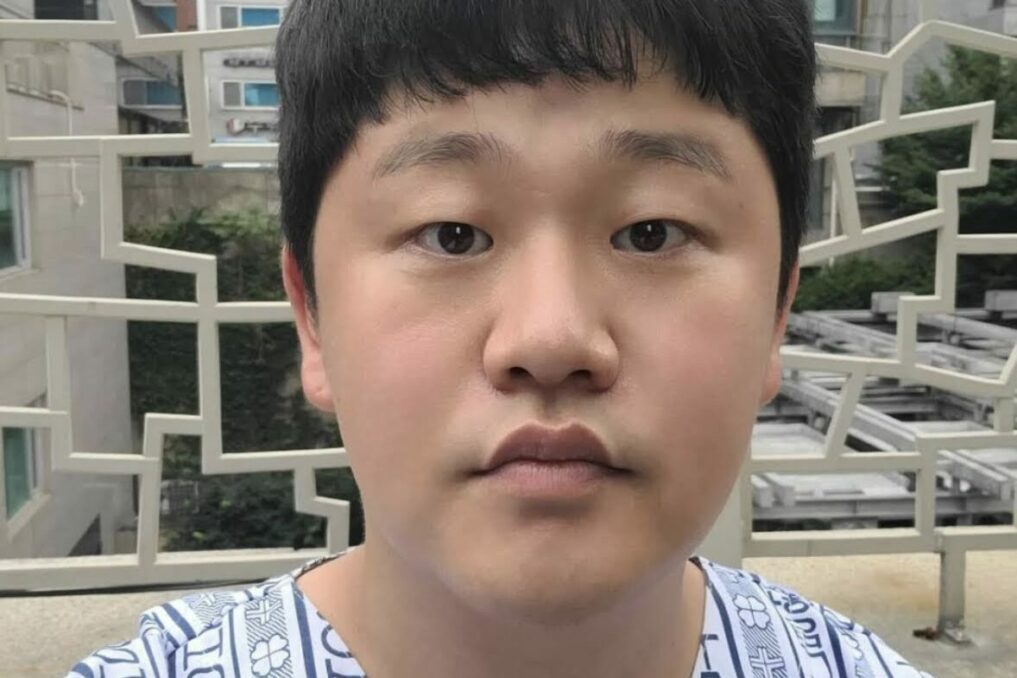 In 2020, the fans were informed that Choi Sung-bong was suffering from stage 3 colon cancer, thyroid cancer, and hypothyroidism. There was a huge amount of money funded and donated to him by the fans in the hope of ''curing his cancer" Later suspicions arose from the fans, which led to a huge controversy. It was then accepted by Choi Sung-bong that he pretended to be suffering from cancer, shocking his fans. He released an official apology and stated that he was suffering from depression and post-traumatic stress disorder. The fans were outraged and believed that the fund collected was used for his own personal gain.
Choi Sung-bong's Farewell Note
On June 20th Choi Sung-bong wrote a farewell letter to his fans through the community page on his Youtube Channel. The letter triggered the fans. Many assume this to be his "suicide note". Sung-bong apologized to his fans for hurting them and also requested the fans to forget him and wished goodbye to everyone. The letter caused a lot of turmoil hoping that the singer had not taken any extreme measures, but all in vain.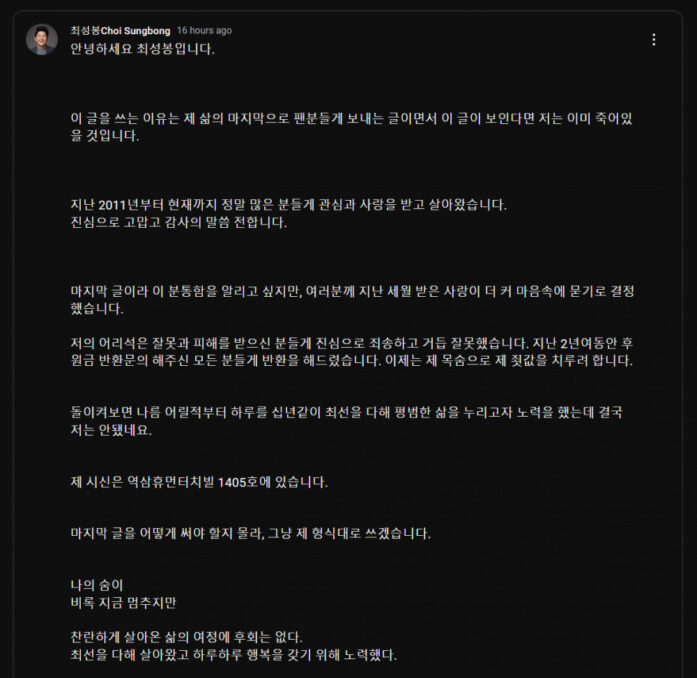 "I sincerely apologize to those who have been harmed by my foolish mistakes and have been wronged repeatedly. Over the past two years, we have returned all the donations to everyone who has inquired about the return of donations. Now I am willing to pay for my sins with my life."

Choi Sung-bong
He also added that "To the many people who have been harmed by me. I am truly sorry, and I will pay for my sins with this life. To the many people who have helped me. I'm sorry. I think I've held out until I get to it."
Disclaimer: If someone is having suicidal thoughts, anxiety, going through depression, or suffering from a serious mental illness, reach out to a nearby doctor, mental health expert, or an NGO for immediate help and help and guidance.