Recently Kylie Jenner posted her and her daughter Stormi's picture on Instagram as they took off to New York to attend Met Gala 2022.
The duo was seen getting ready to board their private flight. Kylie ore oversized coat paired up with thigh-high boots and both of them were in the color beige, while Stormi was wearing a white hoodie, blue jeans, and her cuteness which she always carries with her.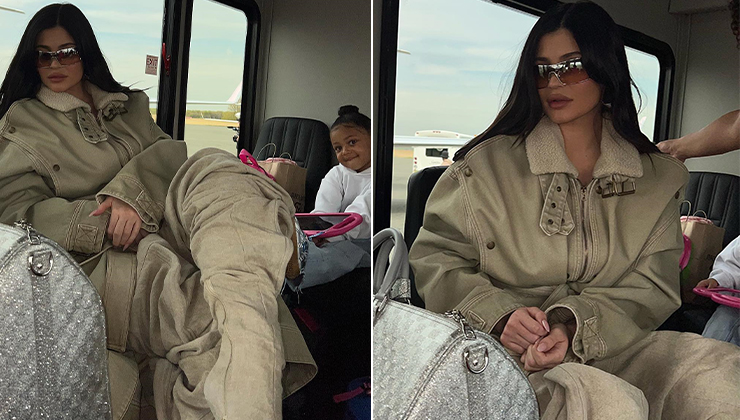 It was also recently reported that all the Kardashian and Jenners siblings are invited to the Met Gala this year which means that we will be watching both the Kardashian sisters, Khloe and Kourtney debuting for the first time on the Gala's red carpet.
Previously we have seen Kylie, Kendall, Kim, and their mother Kris on the carpet but it would be Kourtney and Khloe's first time.
Every year, Anna Wintour who is the Editor-in-chief of Vogue sends invites to all the celebrities and trending stars of the year, and this year their show "The Kardashian" is on the top list of trending, that's why this time the whole Kardashian-Jenner family is invited to the red carpet.
Last year Kylie couldn't attend the Gala because she was pregnant with her son, and this year both she and Travis invited their baby to this world.
---
Published By : Chittajallu H S Kumar
Edited By: Kiran Maharana