Mangalore: In the Surathkal area of Karnataka's Mangalore district, two armed men brutally stabbed a man. The victim has been identified as Jaleel. Police said further investigation is in progress to find the motive behind the killing and those behind it. Following this, the district administration has imposed Section 144 in Surathkal, Bajpe, Kavoor and Panambur, all located on outskirts of the city for the next 48 hours.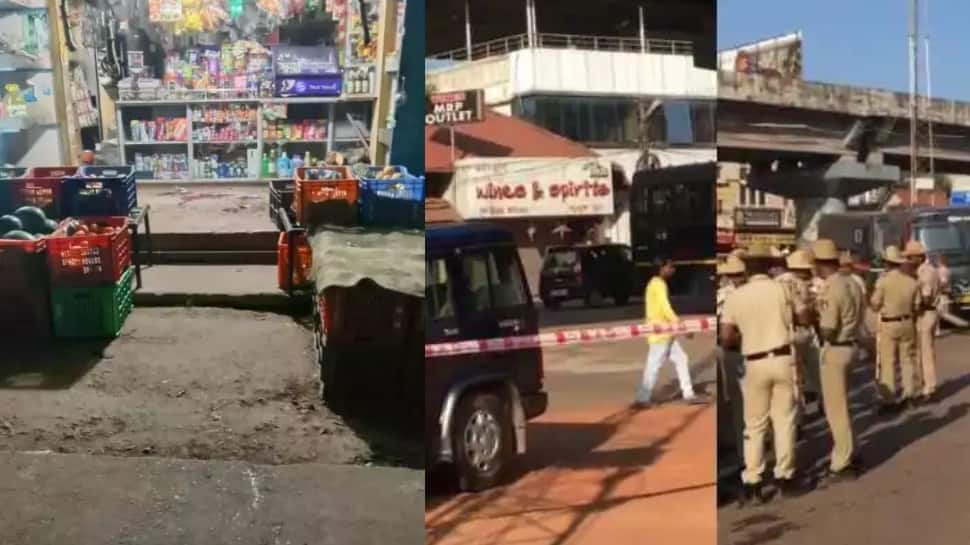 Incident near Surathkal-
On Sunday, Jaleel was allegedly attacked by two men while he was at his store. The injured was immediately shifted to a private hospital at Mukka, near Surathkal, where he passed away from his injuries. The body has been shifted to AJ hospital for post-mortem at Kuntikana in the city for further procedures, police said.
According to the police, a more thorough investigation is being conducted to identify the killers and their purpose. After the murder, panic gripped the area, a huge crowd also gathered outside the hospital. The police acted quickly and launched an investigation into the matter.
Section 144 and Liquor Ban In Surathkal–
On Sunday, Surathkal and the surrounding areas were subject to prohibitory measures under Section 144 of the Criminal Procedure Code, (A group of four or more people in the location in inquiry is prohibited). However, the police stated that this would not apply to Christmas celebrations, religious events, or emergency services.
"Section 144 of CRPC in Surathkal, Bajpe, Kavoor and Panambur PS limit in Mangaluru from 6 am on Dec 25 to 6 am on Dec 27 in order to prevent any untoward incidents in wake of a murder incident. Sale of liquor is also banned till 10 am on Dec 2," N Shashi Kumar said.
Police commissioner of Mangaluru, Shashi Kumar further added,"Surathkal has always been a sensitive area. We had taken precautionary steps when such incidents happened in the past. Since it is Christmas, we have been discussing this with our higher officials. In the past, we had declared Section 144 around police stations that were sensitive points. We will discuss and, if need be, we will impose it."
According to a statement from the state president of the Democratic Youth Federation of India (DYFI), "Criminal elements don't seem to be afraid of the law. The murder should be thoroughly investigated by the police, and those responsible should be punished. Any rumor should not be believed. There is no point in people getting divided on the basis of religion" he said.