The Mangaluru blast case has been officially handed over to NIA to investigate the case. The probe has been expanded to other states as well.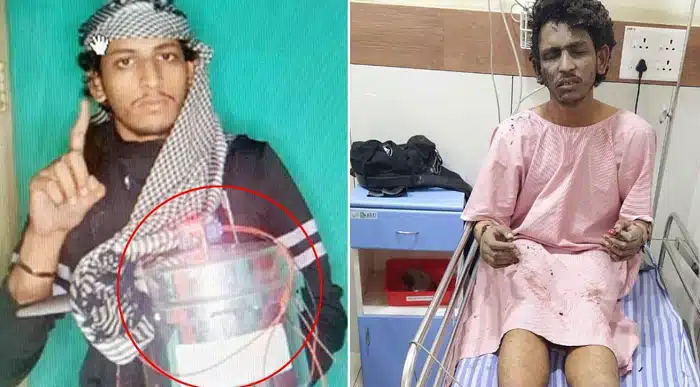 After Karnataka's Mangaluru auto bomb case came to light it has now been found that the accused Shariq in the case traded in cryptocurrencies to execute the terror plot.
In recent developments, in the Mangaluru blast case, it has been found that he received funding from the Middle East.
As per the information, the main accused Shareeq, and his gang operated through online cryptocurrencies and the dark web. He used to transact in bitcoins and the dark web was used for hiding the details. It is difficult to track down IP addresses and transaction details. The accused likely received funds from the Middle East. Reportedly, the accused likewise used crypto funding for the Mysuru blast and Shivamogga.
Shareeq's international handler Abdul Mateen Ahmed Taha belongs to the Al-Hind module of ISIS and is an expert in the dark web. He has been accused of providing funds to Shareeq and his gang.
A team has been set up by central agencies to investigate the digital transactions that took place and also the purchase of equipment that took place via the dark web.
Karnataka's Home Minister Araga Jnanendra and Karnataka police chief Praveen Sood went to the spot where the blast took place.
They met the auto driver Purushottam Poojary who was being treated in the hospital.
The case would be formally transferred to the NIA which has been examining the case since the incident took place. DGP had earlier confirmed that the blast was an act of terror with the intent to cause serious harm.
Rajasthan man stabs wife to death over dowry, arrested
Fake ID cards
It has been found in recent developments that there was a pre-planned narrative set by the accused.
On 19th November, many sleeper cells have arrested which includes Shareeq who positioned a cooker bomb in the auto-rickshaw. The police has confiscated a fake Aadhar card from Shareeq, he wanted to portray himself as Hindu and create a rift between the two communities.
He had several temples and different important locations in Karnataka as his targets. Shareeq portrayed himself as Premraj M Hutagi with a date of birth as 11th November 1993. He used the same Aadhar card in Mysuru where he took a 46-days mobile training course. He masqueraded as Premraj in Mysuru while he carried another name – Arun Kumar Gawli in Coimbatore, Karnataka.
Till now three people have been arrested by Mangaluru Police. They are also interrogating people in connection with Shareeq.
READ MORE:Multiple Security personnel have been deployed on the Assam-Meghalaya border after 6 people were killed in clashes.