Surpassing New Zealand's Trent Boult and Josh Hazlewood, the Indian pacer went on to become the world's number-one ODI bowler.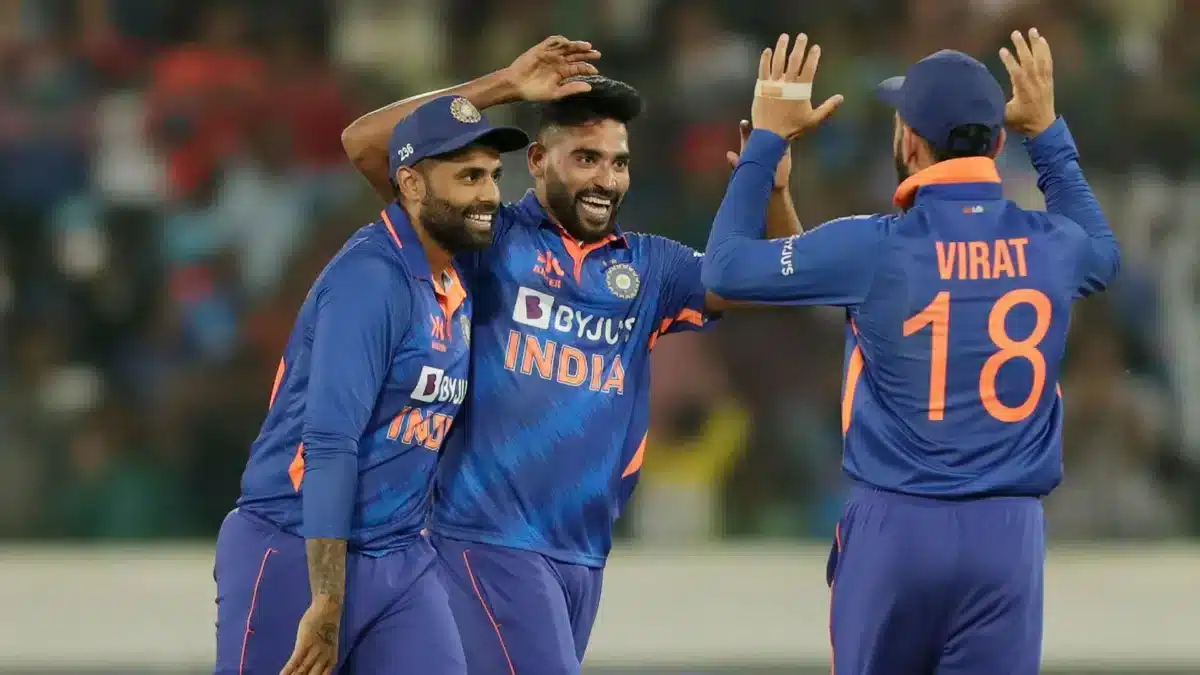 On Wednesday, Indian fast bowler Mohammed Siraj achieved the top spot in the ICC ODI bowler rankings, showcasing his rapid progression in international cricket. Not only has he demonstrated exceptional form over the past year, but his performance in the recent ODI series at home against Sri Lanka and New Zealand highlights the significant improvement the right-arm pacer has made in recent times. 
Siraj's rise to the top of the rankings is a result of his hard work and dedication to the sport. It is also a reflection of the extra training he has put in, under the guidance of India's bowling coach, Paras Mhambrey. Mhambrey challenged Siraj to focus on specific areas of his game. The hard work and extra training he put in have paid off, resulting in his rise to the top of the ICC ODI bowler's rankings.  
Siraj made his debut for the Indian national team in November 2016 in a T20 match against New Zealand. Since then, he has played in several formats for India, including Test matches, One Day Internationals (ODIs), and T20s. However, it was not until recently that he truly made a name for himself on the international stage. With 38 wickets in 21 matches, the pacer has leapfrogged some of the biggest names in cricket, including Josh Hazlewood, Trent Boult, Mitchell Starc, and Rashid Khan. Siraj's rise to the top spot is a testament to his skill and hard work, and he will undoubtedly be a force to be reckoned with in the future. 
Siraj's journey to the top is nothing short of a fairytale
Mohammed Siraj's journey to the top of the ICC ODI rankings is nothing short of a fairytale. He has overcome a lot of obstacles and challenges to become one of the best fast bowlers in the world.
In the early stages of his career, he faced criticism and trolling from fans for his poor performance in IPL matches. He struggled to take wickets and had a high economy rate, which led to doubts about his ability as a fast bowler. However, the fast bowler did not let this discourage him, and instead, he worked hard to improve his game. 
After a match-winning five for in Gabba in Australia and a remarkable 4 for in the lone test match against England, Siraj found it hard to find a place in the One Day side due to his inconsistency. He kept on training with the bowling coach and also worked hard on his fitness.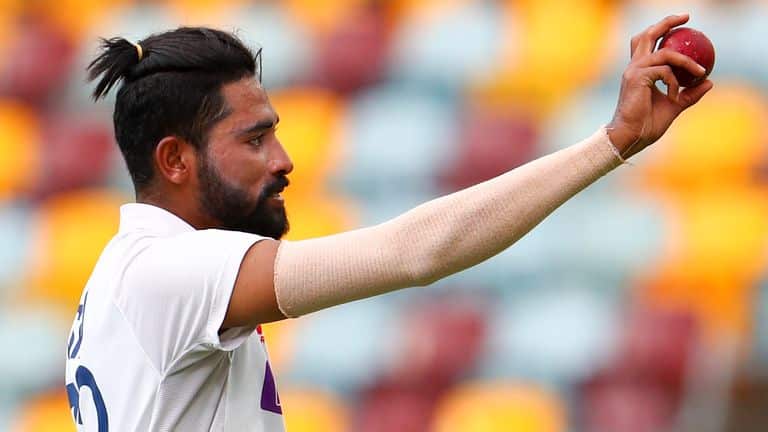 His hard work and determination paid off when he made a comeback to the side in 2022, where he emerged as the most successful Indian bowler in the ODI format. Siraj took 24 wickets in 15 matches at an economy of 4.62. He continued his good form in 2023, spearheading the Indian team's bowling attack in the ODI format. With 9 wickets against Sri Lanka in January, he was India's leading wicket-taker. 
Siraj's recent performances against both Sri Lanka and New Zealand at home have helped him secure 729 ratings and move to the top of the ICC rankings narrowly beating Josh Hazlewood who has 727 ratings. With the Border- Gavaskar series all set to begin, there will be an interesting competition amongst the two pacers to secure the number 1 position.
Siraj's exceptional performances with the white ball
With a solid average of 20.73 and 38 wickets in 21 games, Mohammed Siraj has been delivering every time he has been asked to ball. In pacer Jasprit B umrah's absence, he has become the most consistent bowler for team India. Not only did he set the stage on fire with his exceptional red ball bowling in Australia and England, his performances in dayers have been remarkable too.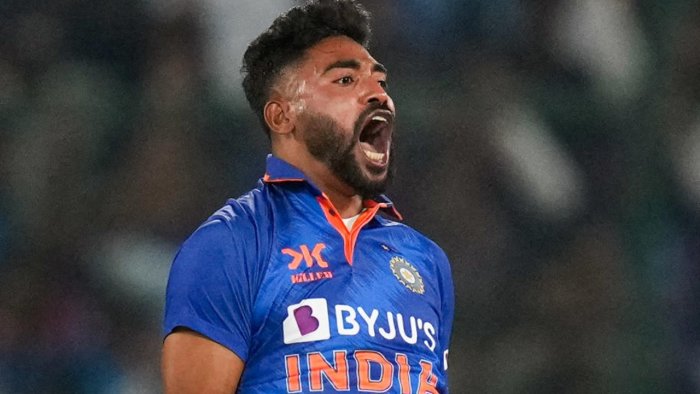 In his last five appearances, the fast bowler has taken 14 wickets, including two four-wicket hauls. This shows that Siraj has the wonderful ability to perform under pressure and take crucial wickets at key moments in the game. Siraj took 9 wickets against Sri Lanka and followed it up with a brilliant four for against New Zealand in his home ground Hyderabad. Often underrated, the lanky Hyderabadi pacer has silenced his critics with his match-winning performances making him a mainstay in the current ODI setup.  
Mohammed Siraj's form will be a key factor when India plays the World Cup later this year. Paired with Jasprit Bumrah's pace and accuracy, Siraj's seam bowling with control will be crucial in taking early wickets and denting the opposition. Siraj is one of India's economical bowlers too. He can restrict the run flow from one end making him a captain's go-to option in middle overs.  
Siraj is a complete package when it comes to white ball bowling and his skills paired with hard work, discipline and consistency have all helped him become the World's best ODI bowler.