Mayor of US's New York City Eric Adams has declared a state of emergency in response to a "crisis situation" brought on by an inflow of migrants
New York City Mayor Eric Adams proclaimed a state of emergency in response to a record-breaking inflow of asylum applicants, largely from the United States' southern border. On Friday, an executive order was issued formally directing all relevant city agencies to coordinate their efforts to respond to the asylum seeker humanitarian crisis and to create temporary humanitarian assistance centres.
According to the executive decree, the state of emergency will last 30 days and may be extended.
Migrants crisis in New York
Since April, more than 17,000 people have entered the city from the south.
In recent months, Republican states such as Texas, Arizona, and Florida have been sending migrants to Democratic areas.
It's part of a dispute with the White House as record numbers of people cross the US-Mexico border.
Mr. Adams, Mayor of the New York City, stated at a press conference on Friday that an average of five to six buses have arrived in the city each day since September. According to him, one out of every five people in the city's shelter system is an asylum seeker.
Many of those arriving are families with school-aged children who require immediate medical attention, he added.
New York state of emergency
The inflow is expected to cost New York $1 billion (£900 million) this fiscal year, and the mayor is requesting federal and state funds to help cover the costs.
"New Yorkers are furious," Mayor Adams remarked. I, too, am enraged. We did not request this. There was never any agreement to take on the responsibility of assisting thousands of asylum seekers. "
He continued, "The city will run out of funds for other priorities. "New York City is doing everything it can, but we've reached the limit of what we can do."
He went on to say that the city's social services are "being abused by others for political advantage."
There was never an agreement to take on the burden of supporting thousands of asylum seekers. This commitment was imposed on them unexpectedly, Adams added. He detailed how the city has constructed 42 emergency shelters and enrolled 5,500 children in schools, but that additional help is needed. He argued that declaring a state of emergency and issuing an executive order are essential in order for local governments to deploy resources more quickly.
Texas, Arizona, and Florida have all moved migrants to Democratic-led areas, focusing on self-proclaimed "sanctuary" communities that limit their cooperation with federal immigration officials.
Why are migrants being routed via Democratic-controlled areas?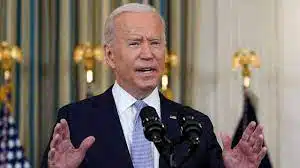 Republican leaders in border states say the strategy is intended to lessen the effect of migratory flows.
They also claim that the proposal is intended to put additional pressure on President Joe Biden's government to do more to limit the number of migrants crossing the southern US border, which has reached an all-time high this year.
As a way of relieving the demand on local resources, the Democratic-controlled city of El Paso, Texas, has started providing migrant workers with free trips to New York City and Chicago. El Paso alone has transferred roughly 9,000 migrants to the two northern towns, more than double the amount dispatched by the Texas governor.
El Paso authorities say the trips are voluntary, and they work with the destination communities to assist migrants once they arrive.
As part of his emergency declaration, New York Mayor Michael Bloomberg signed an executive order authorising the city to devote resources to assisting asylum seekers and expediting any response operations.
On Friday, a spokesman for Texas Governor Greg Abbott disputed the mayor's claim.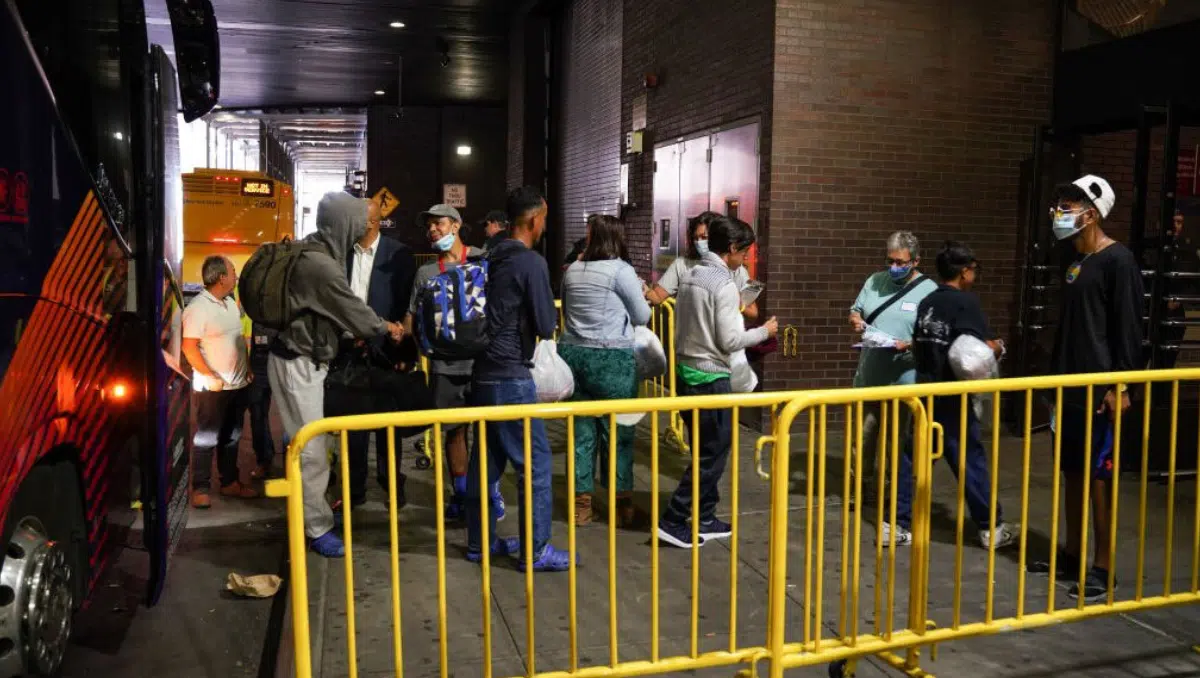 "The genuine emergency is on our country's southern border, where tiny Texas border towns are being inundated and overwhelmed by hundreds of migrants every day as the Biden administration dumps them in their neighbourhoods," Renae Eze stated.
According to Ms. Eze, as of October, Texas had moved around 3,100 migrants arriving in the state to New York on more than 60 buses.
Adams' statements, according to the Independent, came just a few days after he granted the order to establish a large tent city in response to protests from rights organisations. The plan ran into problems when the area where the tents were scheduled to be set up was soaked by heavy rain.
---
Read More: Biden relaxes restrictions on immigration arrest and deportation