On Thursday, North Korea launched a number of missiles into the ocean, possibly an intercontinental ballistic missile (ICBM), which prompted the US and South Korea to prolong air drills, which infuriated Pyongyang.
When the Japanese government initially warned that an ICBM appeared to have flown over the nation, several citizens were alarmed and ran for cover. Tokyo later claimed that the missile warning about it going over Japan was untrue.
A daily record of 23 missiles was fired by the North the day before, including one that for the first time landed off the coast of South Korea.
This action drew swift condemnation from Washington, Seoul, and Tokyo. A massive air drill involving hundreds of South Korean and American jets, including F-35 fighters, has been taking place between South Korea and the United States, since Monday. According to some regional observers, the drills are likely what prompted North Korea to launch a record number of missiles this week.
Although Pyongyang may also be ratcheting up the tension before an anticipated return to nuclear testing for the first time, since 2017.
Following a long-awaited meeting at the Pentagon on Thursday, U.S. Defense Secretary Lloyd Austin and his South Korean counterpart Lee Jong-sup decided to look for new ways to show the alliance's "commitment and capability."
Austin and Lee announced their decision to continue the air drills past the originally scheduled Friday at a joint news conference. Austin said, "We'll keep collaborating closely to identify ways to safeguard the United States and its allies."
Lee reaffirmed Seoul's position that North Korea was prepared to conduct a nuclear test, but he added that it was hard to predict when it would actually do so.
Lee claimed there were no preparations to relocate American tactical nuclear weapons to the peninsula in reaction to North Korea's actions when asked about the rising debate in South Korea.
No changes have been made to our denuclearization strategy, he stated, and as of this moment, we are not considering deploying tactical nukes on the Korean Peninsula.
Still in the Same Military Position
Lee's remarks hinted that the U.S. and South Korean alliance is not planning to make significant changes to its military posture in spite of the recent North Korean tests.
Austin added that there was no plan to station nuclear-capable military equipment on the Korean Peninsula permanently.
According to diplomats, Britain, France, Albania, Ireland, and Norway have also requested that the U.N. Security Council meet publicly, in North Korea, on Friday.
The Security Council has long prohibited North Korea from conducting nuclear tests and ballistic missile launches and has stepped up sanctions against Pyongyang in an effort to cut off funding for those initiatives.
Also, the 15-member council has recently disagreed about how to handle North Korea, and even in May, China and Russia blocked a U.S.-led effort to impose additional U.N. sanctions in response to North Korean missile launches.
The extension of the drills, according to Pak Jong Chon, secretary of the Workers' Party's Central Committee in North Korea, was a very risky move, and Washington and Seoul were "shoving" the situation out of control.
According to Pak, "The United States and South Korea will discover that they have made a horrible error that cannot be undone."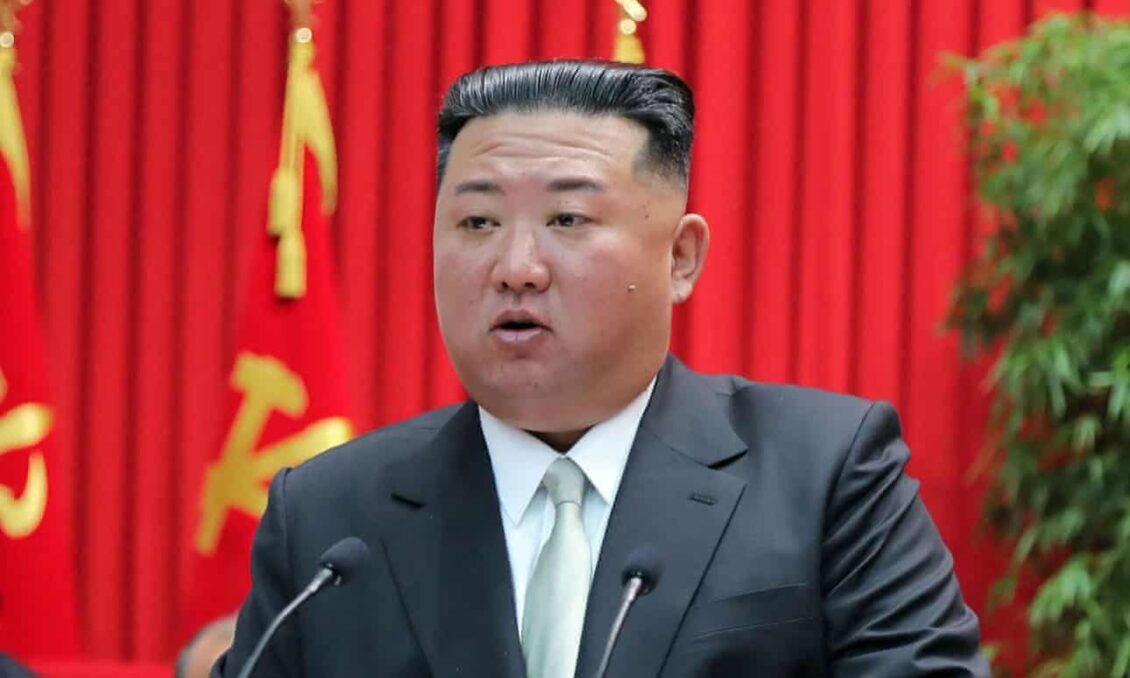 According to the United States, one of the missiles fired on Thursday was an intercontinental ballistic missile (ICBM), which is North Korea's longest-range weapon and can transport a nuclear warhead to the other side of the earth.
ICBM Launch
Additionally, up to five short-range ballistic missiles were launched by North Korea. Without going into detail, the Yonhap news agency claimed that South Korean officials believe the ICBM failed in flight.
The defence ministries of South Korea and Japan declined to confirm the potential failure.
Yasukazu Hamada, the minister of defence for Japan, claimed that after losing track of the ICBM over the Sea of Japan, the government had to retract its claim that it had crossed the nation.
According to Yoji Koda, a former fleet commander of the Japan Maritime Self-Defence Force, the projectile's loss of radar monitoring indicated a failed launch.
He explained, "It suggests that at some point in the missile's flight path there was some malfunction, and it actually came apart." South Korean and American officials claim that North Korea has conducted a number of unsuccessful ICBM tests, this year.
During a phone chat with Vice Foreign Minister Cho Hyun-dong of South Korea and the U.S. on Thursday, Deputy Secretary of State Wendy Sherman criticized North Korea's missile launches as "deplorable and unethical," according to Seoul's foreign ministry.
The repeated missile launches by North Korea, according to Japanese Prime Minister Fumio Kishida, "are an atrocity and definitely cannot be forgiven.
The launch of the ICBM, according to State Department spokesperson Ned Price, showed the danger posed by Pyongyang's illegal weapon programs.
Zhao Lijian, a spokesman for the Chinese foreign ministry, refrained from immediately commenting on the launches in favour of reiterating Beijing's customary line that Beijing hoped all parties could amicably resolve differences through negotiation.