Oh My God 2 popularly known as Omg 2, directed and written by Amit Rai, is a spiritual sequence to 'Oh My God.' It stars brilliant actors like Akshay Kumar, Pankaj Tripathi, and Yami Gautam.
Distributed by Viacom18 Studios, the film was released on 11 August 2023 with A certification. This satirical social comedy revolves around the story of Kanti Sharan Mudgal, a persistent follower of Lord Shiva.
The central theme of the film is sex education which is a beautiful step toward making people aware of sex and its nuances while providing culturally relevant examples. The story goes further in the form of a courtroom drama wherein a case is filed against all those responsible for his son's mental trauma.
Omg 2 talks about sex education: New step in Bollywood
While mainstream Bollywood Cinema has always desired to play safe by showing linear narratives that would generally please the eyes of a heterosexual Indian male, times are changing.
Even topics like puberty and periods are not discussed in Indian homes, let alone sex or masturbation. Making a film around this not talked about topic is definitely a substantial step towards making Bollywood films enter the unexplored but legitimate world of sex education.
The best part about the movie, as also quoted by many viewers, is the use of faith or, to say, examples from Hindu mythology to prove that sex has never been taboo; instead, it is that liberating thought that has born many to this world.
You may watch the trailer here!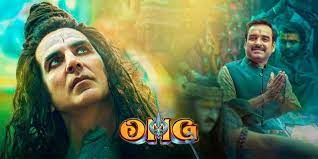 Setbacks faced by the makers of Omg 2
While talking brilliantly about sex education, the movie has faced numerous setbacks. The Central Board of Film Certification (CBFC) granted this film an A certificate for using faith to discuss sex.
However, rating a film on sex education as 'A' has affected the film's reach, which could have been wider with a 'U/A' certificate.
In a recent development, the Central Board of Film Certification (CBFC) has also asked the filmmakers to modify certain parts while changing dialogues and scenes which have been performed in a limited time, affecting the seamlessness of the film as told to us by the audience.
They have recommended a staggering 20 cuts in the screenplay of a film, alongside granting it a (A) (Adults Only) certificate. The decision comes as the board found the film's subject matter, which revolves around sex education in schools and touches upon sensitive topics such as God and religion, highly controversial.
The CBFC expressed concerns that the film could potentially offend the sentiments of the audience. In a recent development, it has been proposed that the character portrayed by actor Kumar in the upcoming film undergo a significant transformation.
Originally intended to depict the revered deity Lord Shiva, the character is now being considered to be reimagined as a "Messenger of God." This alteration has sparked intrigue and speculation among fans and industry insiders alike. In a recent development, the creators of a highly anticipated film have expressed concerns about potential alterations that could compromise the essence of their work.
This decision by the Censor Board will surely spark discussions and debates among moviegoers and industry insiders.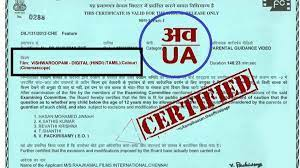 What lies ahead post release of Omg 2?
Being one of the most awaited films of 2023, people eagerly awaited Akshay's Godly appearance. Joining him in the film, while also being the protagonist, Pankaj Tripathi, has joined Paresh Raval's pre-existing OMG club.
Despite facing numerous hurdles from the Certification board and the release of Gadar 2, which has been a massive hit, Omg 2 has finally touched the ₹100 crore mark at the box office.
While the ₹100 crore mark has been hit, the film is still witnessing slow growth. Some parts of the country have also decided to boycott the movie owing to representational issues due to the use of examples from Hindu mythology, which connects many, and offends many as well.