This weekend will see the release of some anticipated movies and series on OTT Platforms such as Blurr, Kantara (Hindi), Doctor G, and more.
OTT Platforms have been all the rage and are the new companions on weekends. This weekend too, we got some refreshing new stories unfolding on the platforms.
Many movies are being released on the platforms such as Amazon Prime Video, Disney Plus Hotstar, Netflix, etc. after being shown in theaters such as Ayushman Khurana and Rakul Preet Singh's Doctor G, Samantha Ruth Prabhu's Yashoda, Rishabh Shetty's Kantara, and more.
Not to mention, new movies and series are also added to the list. So, let's grab our popcorn buckets and get ready for a weekend movie party.
Yashoda
Yashoda is a 2022 action-thriller film in the Telugu language.
It is directed by Hari-Harish and stars Samantha Ruth Prabhu in the lead role. The film revolves around a woman who agrees to become a part of a surrogate program due to her desperation to find her missing sister.
Soon, secrets regarding the high-end surrogate facility are uncovered which leads to mayhem.
It was released on December 9, on the OTT platform Prime Video. The film is available in the original Telugu language and there are dubbed versions in Hindi, Tamil, Kannada, and Malayalam as well.
Kantara (Hindi)
This is not the first time Kantara to be released on the OTT platform as it was released in Telugu, Tamil, Kannada, and Malayalam on Amazon Prime.
But, the movie is being released again on the OTT platform in Hindi on December 9, on Netflix.
The film is directed by Rishabh Shetty who is also the lead Shiva in the movie and it revolves around a small community living in the southern coastal region of Karnataka.
Covering the theme of Nature versus Humans, the film focuses on the village community and Shiva who fight against the evil forces to defend nature.
Doctor G
Directed by Anubhuti Kashyap, the Ayushman Khurana and Rakul Preet Singh Starr are releasing on the OTT platform, after its decent run at the box office.
The film follows the struggle of a male doctor who is interested in the field of orthopedics but ends up in the department of gynecology. This leads to chaos in his personal and professional life. It will be released on December 11, on Netflix.
Blurr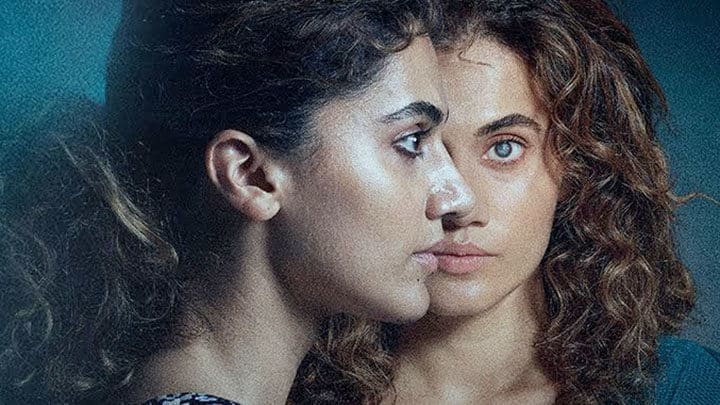 Blurr is Taapsee Pannu's debut as a producer while she also stars in the film. The actress plays a dual role as twin sisters, Gautami and Gayatri.
Gautami ends up dead at their house under mysterious circumstances. Though the police believe it to be a suicide case, Gayatri insists otherwise and sets on a journey to unveil the truth of her sister's death.
The movie is a remake of the 2010 Spanish horror film Julia's Eyes. It will be released on December 9, on ZEE5.
Faadu: A Love Story
Faadu: A Love Story is a series directed by Ashwiny Iyer Tiwari. It stars Pavail Gulati and Saiyami Kher in the lead roles as lovers from different backgrounds and perspectives.
Pavel's character comes from the slums and struggles to meet everyday needs while Saiyami plays a privileged girl who is fascinated by Pavail's character.
This intense love story is nothing less than a poem and will be released on December 9 on the Sony LIV app.
This weekend is definitely booked with intriguing and engaging content as life has adjusted to the world of OTT platforms. We hope to see more interesting stories unfold in the near future.
Read more: Avatar: The Way of Water is Winning With its Reviews