By Namrata Sarkar |Tue 30th August , 2022
Climate Change Minister Sherry Rehman stated on Monday that a third of Pakistan is underwater due to flooding brought on by record-breaking monsoon rains, describing the situation as "a calamity of unthinkable proportions."
Updates on the flood so far
One in seven Pakistanis, according to officials, have been impacted by the floods, which have killed 1,136 people since the monsoon season began in June. One thirdof Pakistan has been submerged by monsoon rains that have fallen nonstop since June, killing more than 1,100 people and affecting tens of millions more Pakistanis. 
Ahsan Iqbal, the country's minister of planning and development, has estimated that more than €10 billion will be required to restore and reconstruct the infrastructure that was destroyed by the floods.He claimed that there has been extensive destruction, "particularly in the telecommunications, highways, agriculture, and livelihood sectors."
According to Prime Minister Shehbaz Sharif, the rains were "unprecedented in 30 years," and they wrecked massive tracts of farmland that were crucial to the nation's economy in addition to destroying or seriously damaging more than a million dwellings.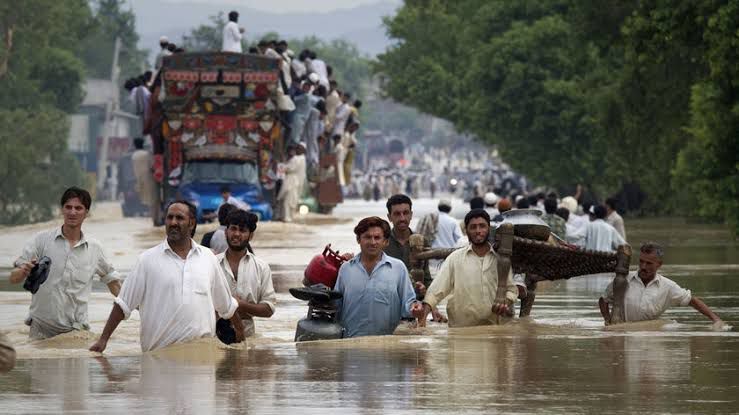 A €160 million appeal has been launched by the UN and the Pakistani government to assist pay for emergency aid. To help the more than 33 million people, or one in seven Pakistanis, who have been affected by the floods, government and aid organisations are working slowly.
The effort is challenging because several roads and bridges have been entirely destroyed by the floodwaters, shutting off some towns.
Highlights of the event
The few remaining dry areas in the south and west force the displaced to swarm onto elevated highways or trains in order to escape the flood plains.
The incidents have been referred to as "a massive humanitarian calamity" and "apocalyptic" by Pakistan's minister of the environment, Sherry Rehman.
On the Indian subcontinent, the monsoon, which typically lasts from June to September, is crucial for irrigating crops and replenishing water supplies. 
But every year, it also brings its fair share of tragedy and destruction. Pakistani leaders attribute the extreme weather on climate change and claim that their nation is suffering as a result of other countries' negligent environmental practises.
"We have been the hottest area on the earth this year with temperatures of 53 degrees and above. The glaciers broke, and three times as much water fell during the outburst floods as usual. "So, there has only been a 300% growth.The glacier melting that we observed is actually a result of global warming, according to
Rehman.
She also anticipated a surge in fatalities due to the continued isolation of many northern regions of the nation, where dozens of rivers are still fully flooded. Rehman reiterated the government's request for aid from other nations while also accusing important industrialised nations for contributing to global warming.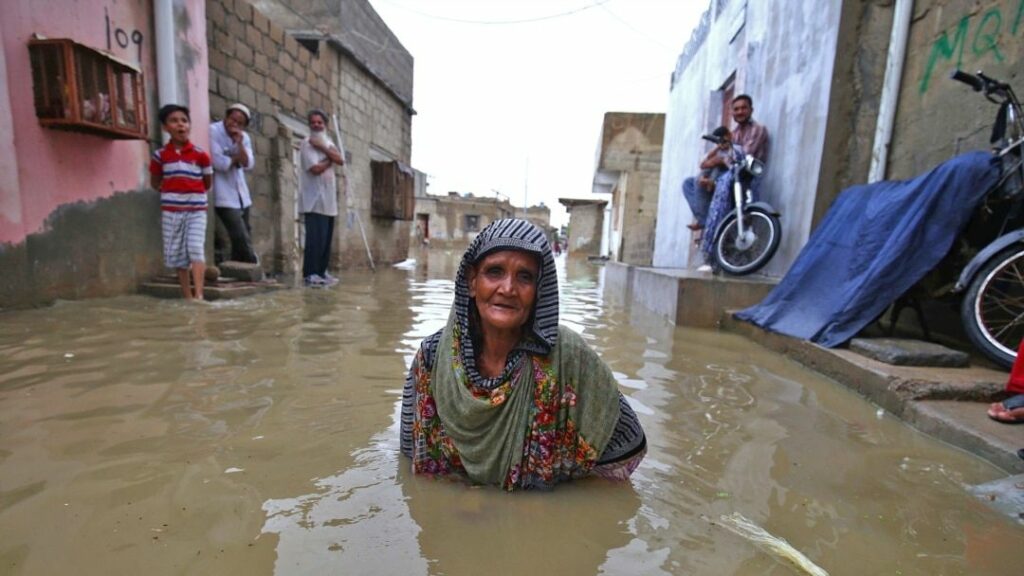 Pakistan ranks seventh on a list of nations the NGO Germanwatch considers most vulnerable to extreme weather brought on by climate change, while producing less than 1% of the world's greenhouse gas emissions. "The major emitters need to reassess their procedures. We have reached a clearly defined threshold "She spoke.
Large tracts of cropland in the provinces of southern Sindh and western Balochistan are now nothing but watery landscapes, while in the north, wild mountain rivers have washed away highways and bridges. On flights from Turkey and the United Arab Emirates, the first foreign aid started to trickle into Pakistan on Monday. This marked the beginning of a massive relief operation to lessen the effects of the disaster, which has affected about 33 million people and submerged large portions of the nation.
As many settlements in the hilly northern areas are shut off by flood-swollen rivers that wiped away roads and bridges, the death toll from the deluges, which has now reached at least 1,061, is expected to grow. In the north, where dangerous flying circumstances result from steep hills and valleys, the army's helicopters were straining to rescue people and bring them to safety.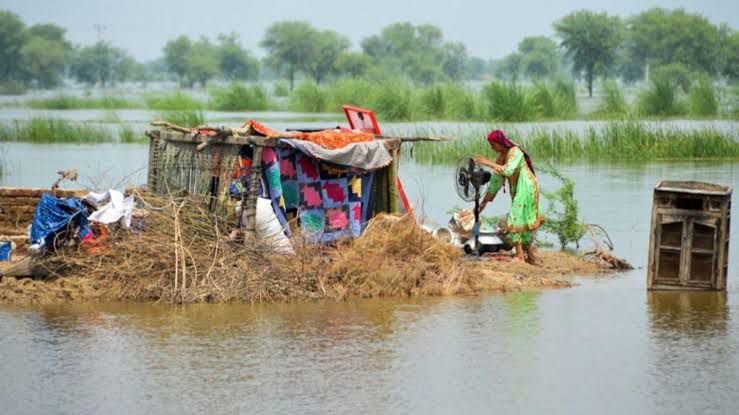 In the north, where dangerous flying circumstances result from steep hills and valleys, the army's helicopters were straining to rescue people and bring them to safety. Numerous rivers in the region, a popular tourist destination, have overflowed their banks, destroying dozens of structures, including a 150-room hotel that collapsed into a roaring torrent. As the "monster monsoon" of this year began to subside, Pakistan's climate minister issued a warning that up to one-third of the country would be under water.