Republican presidential candidate Vivek Ramaswamy, an Indian-American, claims that better strategic links with New Delhi, especially a military relationship in the Andaman Sea, will enable the U.S. to announce its "independence" from China.
The youngest Republican presidential candidate in history is Mr. Ramaswamy, who is 38. He is currently traveling for two days to the important state of Iowa. Iowa would open the 2024 Republican presidential primary season on January 15.
"Better ties between the United States and India could aid in the United States' independence from China. The United States is currently economically dependent on China, but as connections with India grow, it will be easier to sever ties with China, Mr. Ramaswamy told PTI in an interview.
According to his biography, Mr. Ramaswamy, a second-generation Indian-American, created Roivant Sciences in 2014 and oversaw the biggest biotech IPOs of 2015 and 2016. His efforts eventually paid off with the FDA-approval of medications resulting from successful clinical trials in a variety of illness categories.
Expanding connections with India
"The United States should also establish a closer strategic alliance with India, perhaps even one involving joint military operations in the Andaman Sea." Realizing that India could blockade the Malacca Strait, from whence China actually receives the majority of its Middle Eastern oil imports, if necessary. So there is room for significant development in these areas between the United States and India.
Mr. Ramaswamy, a wealthy biotech entrepreneur turned politician, responded to a query with, "I think that would be good for the U.S. and that's precisely why I would lead accordingly."
After the inaugural presidential debate on August 23 in Milwaukee, Wisconsin, his polling numbers increased.
In the crosshairs of the majority of the Republican presidential candidates, particularly former New Jersey Governor Chris Christie, former Vice President Mike Pence, and former South Carolina Governor Nikki Haley, Mr. Ramaswamy has unexpectedly climbed the polling ladder and is now frequently ranked second to former President Donald Trump.
Mr. Ramaswamy appeared to be a strong supporter of the expanding India-U.S. connection in his initial encounter with the Indian media, which has been a characteristic of numerous presidential administrations across the political spectrum since the beginning of the Bill Clinton Administration.
In response to a question, Mr. Ramaswamy stated, "I think he [Prime Minister Narendra Modi] has been a good leader for India, and I look forward to working with him on building the U.S.-India relationship further."
The U.S foreign policy
His fellow Indian-American competitor Haley informed Trump that he lacked competence in foreign policy during the opening Republican presidential debate. However, Mr. Ramaswamy has created a unique interpretation of American foreign policy.
"The main issue with American foreign policy is that the country's heartland is not being protected. While leaving the homeland defenseless, we are engaged in wars that do not serve American interests. Therefore, I believe that continuing American involvement in Ukraine is a mistake. That doesn't enhance the interests of the United States," he said.
"On the contrary, I believe it will hurt American credibility on the world stage. America must concentrate on communist China. The main threat from abroad is that. And with real border defence capabilities, defending the nation must be the main priority at home", he added.
"We need to concentrate our efforts on developing nuclear defence, nuclear missile capabilities, super EMP, electromagnetic pulse strikes, and cyberattacks, and then make sure that we are no longer reliant on our real enemy, Communist China, for our contemporary way of life. But many in the leadership of both parties have forgotten this priority and are instead putting too much emphasis on Ukraine, according to Mr. Ramaswamy.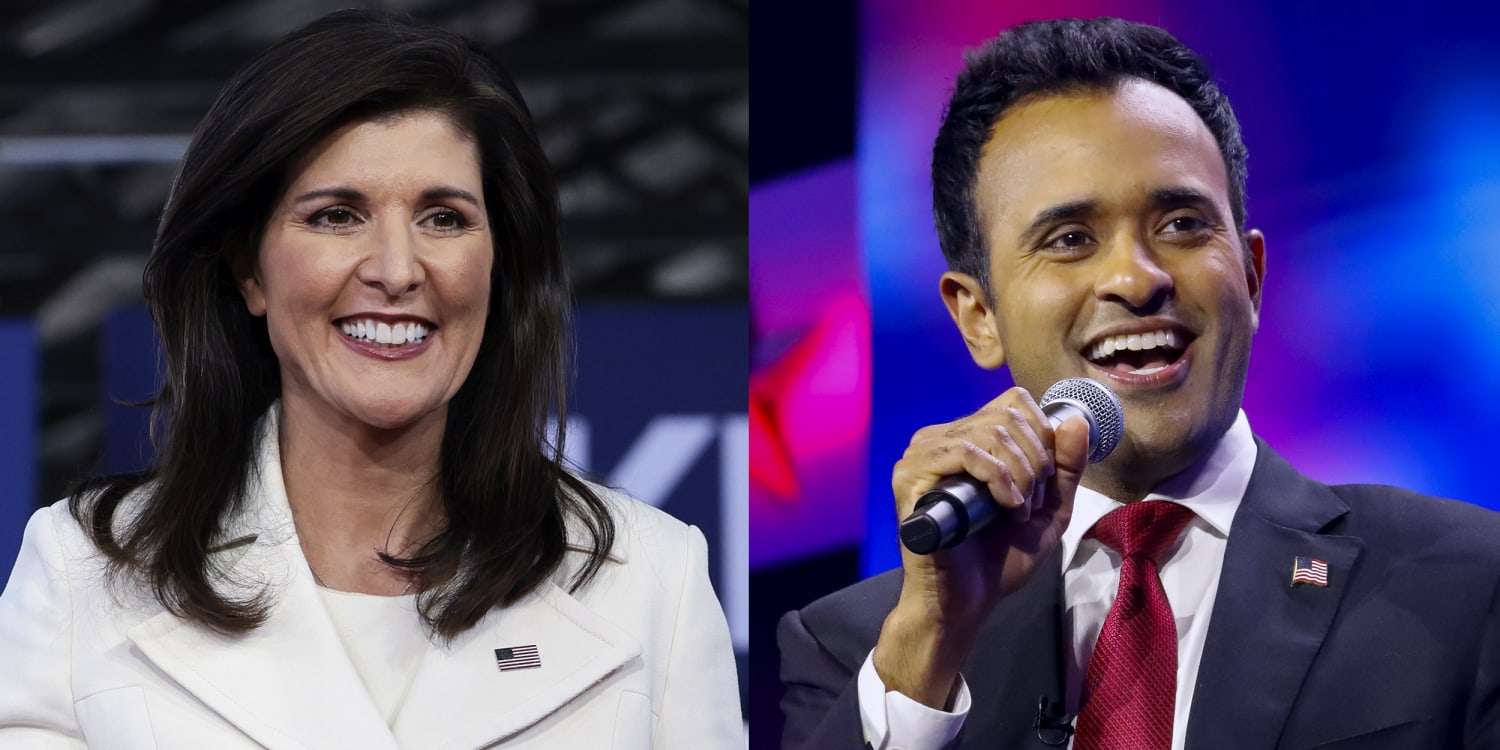 The second-largest economy in the world, China, continues to be the dominant supplier of imports to the United States. The two-way commerce reached an all-time high of $690.6 billion in the previous year. China accounted for $536.8 billion in U.S. imports, or nearly 17% of all imports. According to American media estimates, the United States sent $154 billion to China, or 7.5% of all its exports worldwide.
American businesses rely on Chinese consumers and have extensive production networks in China.
Ramaswamy's Indian Heritage
Karthik, age three, and Arjun, age one, are Mr. Ramaswamy's two kids. They're quite enthusiastic about the voyage we're taking…Karthik can cite his father's presidential campaign. I'm not sure if he completely understands what that entails. Just three years old, he is. However, I believe they realise it's significant," he added when questioned about his family.
It is a family-wide effort. Every time we ride this bus on the campaign route, they become enthusiastic. They adore the bus. On a more serious note, I believe kids are aware of the significance of what their parents are doing and the crucial part they are playing in it. I believe that has significance for them. That's something I appreciate, Mr. Ramaswamy added.
When asked about Indian Americans' involvement in his presidential campaign, Mr. Ramaswamy responded: "The fact that I am the child of immigrants who came to this country with no money and who have gone on to live the American dream of becoming successful at a young age in the scale that I have gives me a sense of conviction in this country and gives me a sense of certainty of what is possible in America, since I have experienced it."
"And I definitely feel a responsibility to passing that to the next generation. I do believe that having immigrant parents who came to this country in pursuit of opportunity has given me a personal desire for ensuring that the next generation has access to that."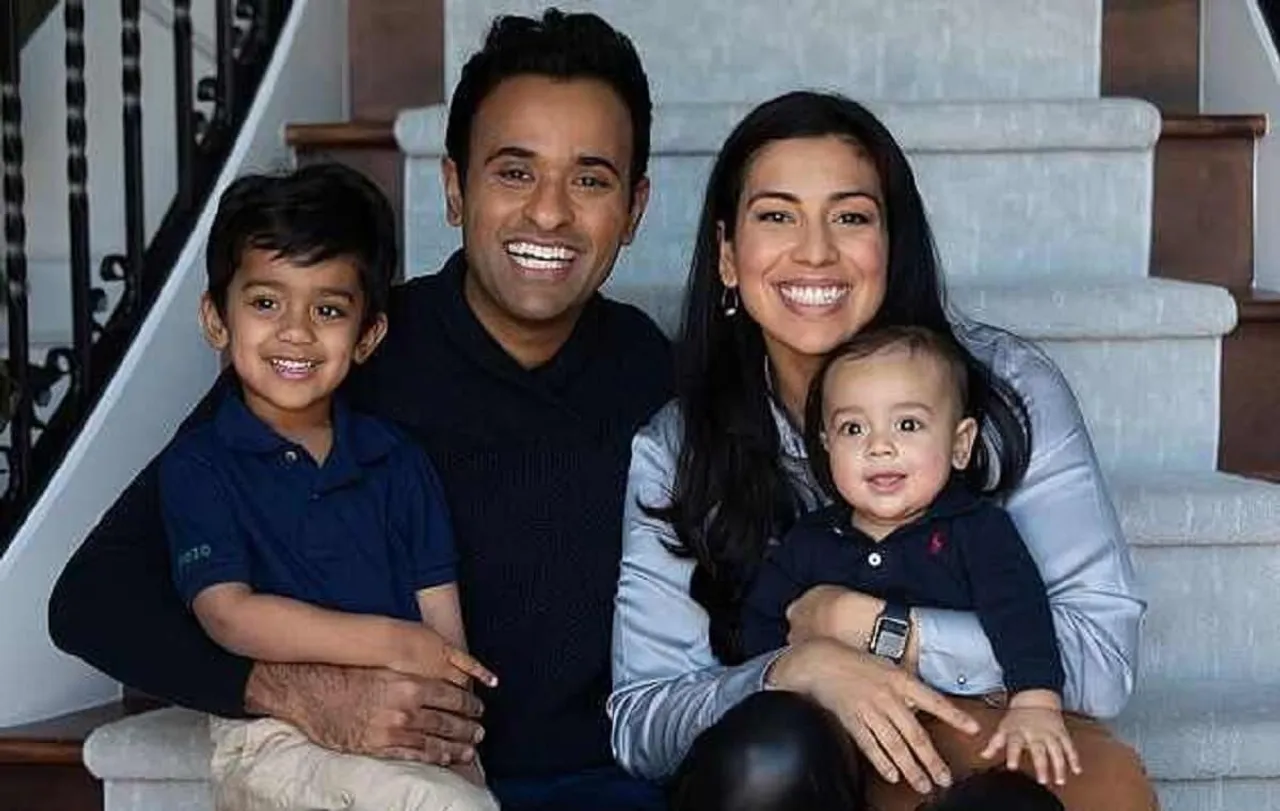 If chosen as Vice President and ultimately elected, Mr. Ramaswamy would be the second-youngest person ever to hold the position, trailing only John Breckinridge, who was James Buchanan's deputy when he took office at the age of 36.
Between 1857 and 1861, Breckinridge presided over the country.
Mr. Ramaswamy is one of the richest Americans under the age of 40. According to Forbes, he studied biology at Harvard before earning a law degree from Yale. He temporarily held a billion-dollar fortune before the stock market crash reduced it to just over $950 million.