Priyanka Chopra dropped the trailer of her new Hollywood movie, "Love Again," also starring Sam Heughan and Celine Dion this Valentine's Day…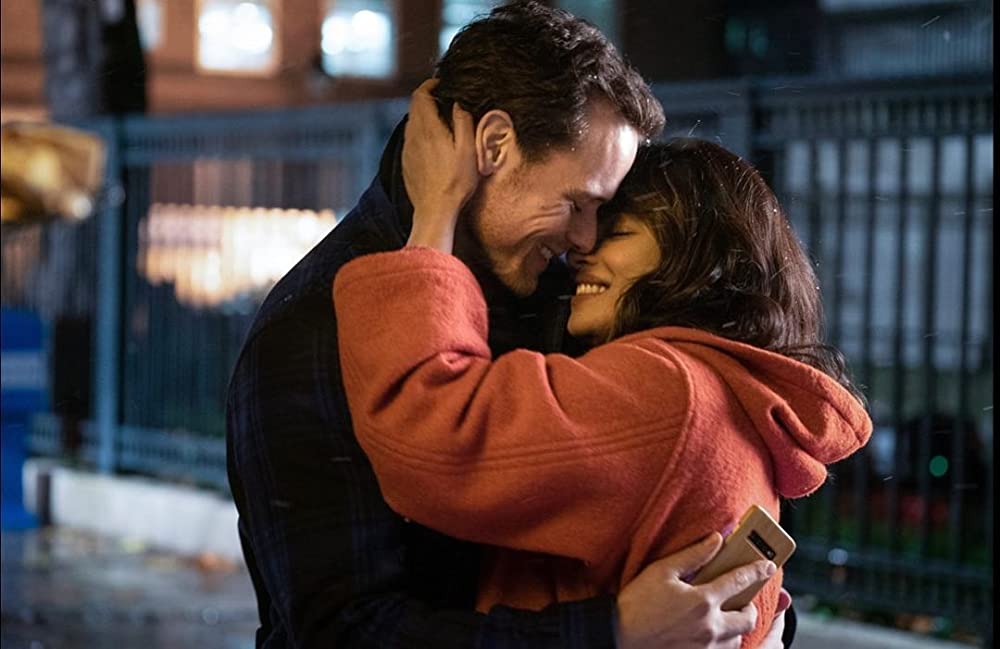 Priyanka Chopra's most awaited Rom-Com trailer is out. The Quantico actress dropped the trailer of "Love Again" from her Instagram handle on February 14th, writing…
 

 

View this post on Instagram

 
"We made this movie in difficult times. Most of it being away from our loved ones. But every day on set was special."
The storyline of this movie revolves around Priyanka and Sam's characters, Mira and Rom. The former is dealing with the loss of her boyfriend, while the latter has been dumped by her fiancee. 
Dealing with the death of her boyfriend, Mira daily texts her boyfriend's old number, which has now been assigned to Rob, a journalist, as his new work number.
As Mira, completely unaware, continues texting messages on Sam's, aka Rob's, number, he starts getting moved by the beauty of her words and eventually falls for her. 
In the trailer, Rob is also shown doing some journalism on Celine Dion assigned by his boss, especially to move past the heartache caused by his breakup.
Celine guides Rob like a soulful therapist and encourages him to meet Mira in real life. 
And the trailer gets mushy and moving, and the characters are nothing but striving to get a second chance at love, as Celine says, "Love takes courage, so open yourself to the universe, and it has a plan for each one of us."
Nick Jonas' Cameo In "Love Again" Adds A Hilarious Comic Moment:
Priyanka Chopra's real-life husband and famous singer, Nick Jonas, is also a part of "Love Again," making a cameo appearance. 
From the trailer, you can guess how funny the segment about Nick Jonas and Priyanka Chopra's blind date can be, leaving audiences laughing out loud in the theaters.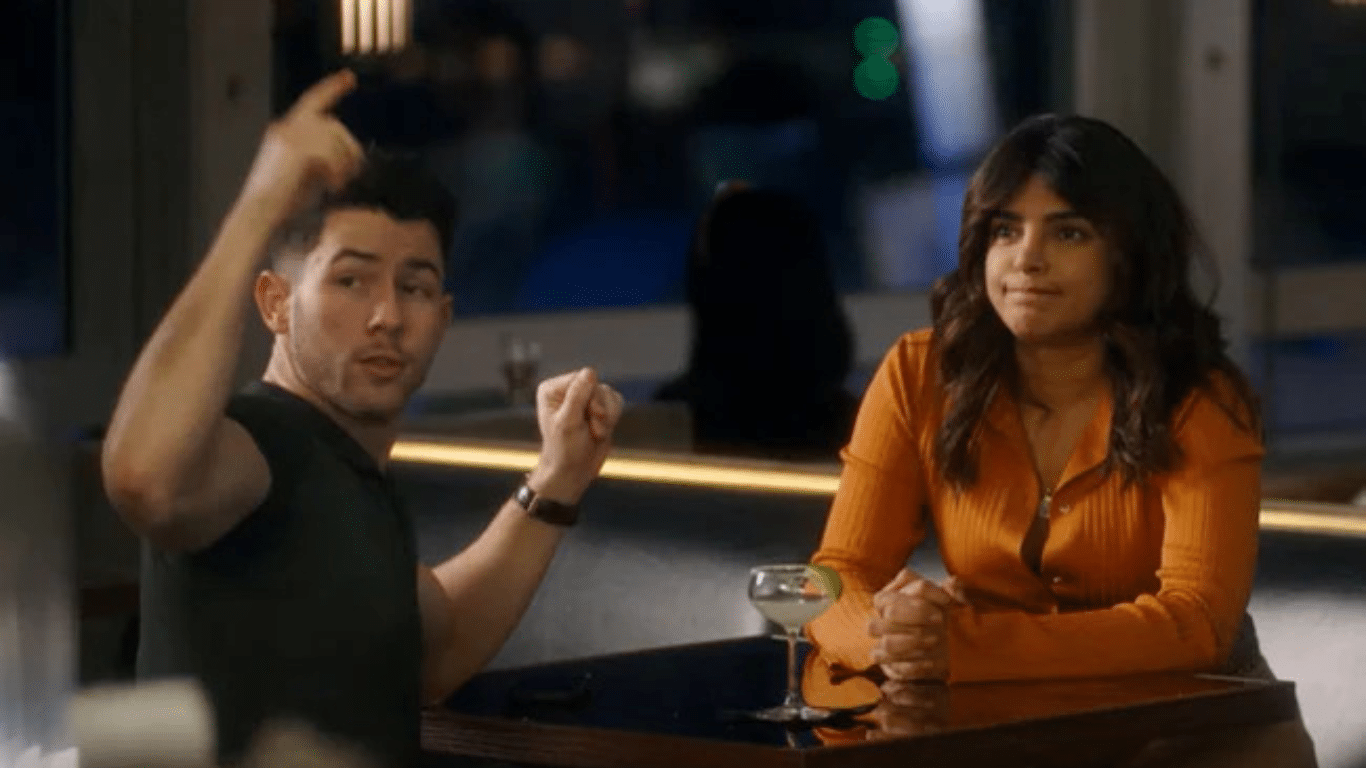 Nick Jonas took to his Instagram handle and sarcastically wrote: 
 

 

View this post on Instagram

 
"Glad our first date went better than this one Priyanka Chopra. Loved having the chance to see you shine on set and can't wait for the world to see this movie! Love Again starring the amazing Priyanka Chopra, and Sam Heughan, and featuring new music from Celine Dion is exclusively in movie theaters Mother's Day!"
While the real-life couples also posted videos and photos of them celebrating and enjoying Valentine's Day. 
Nick posted a video on Instagram and wrote- 
 

 

 

View this post on Instagram

 

 
"A perfect Valentine's day with my heart." 
Meanwhile, Priyanka also took to her Instagram account and posted pictures of both the lovebirds and their daughter, Malti, and captioned them as follows:
 

 

View this post on Instagram

 
"My forever Valentines… Happy Valentine's Day to you and your loved ones…"
Priyanka Was Last Seen In The Matrix 4. Here's What All She Has Next In the Pipeline: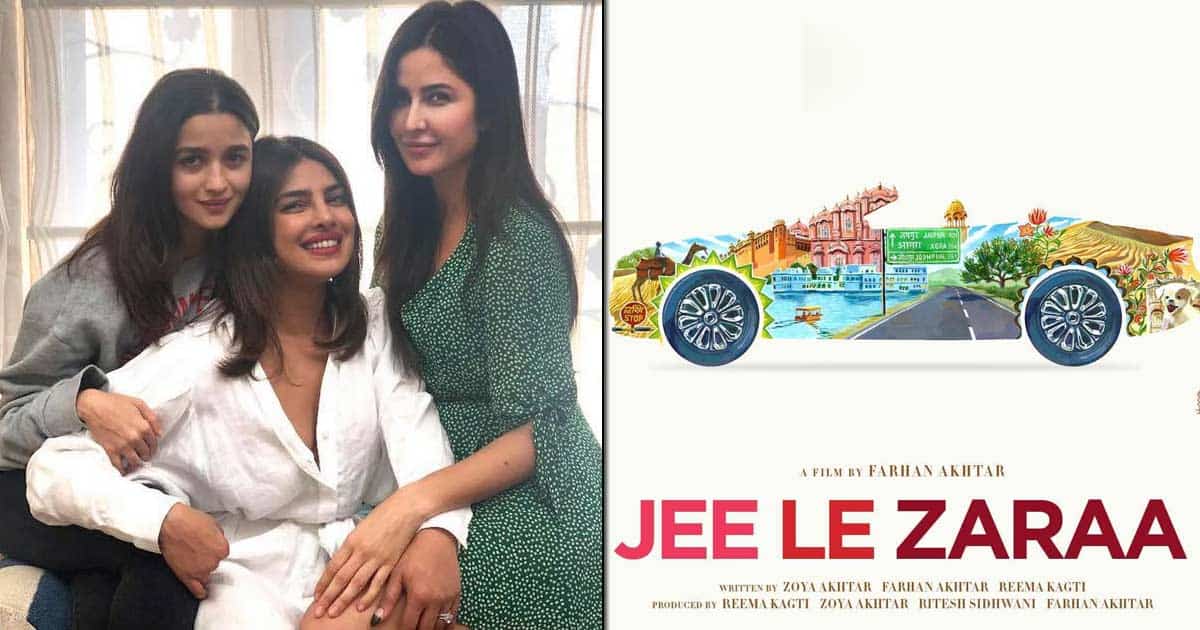 Bollywood's biggest Desi Girl was last seen in movies like Baywatch (2017), Isn't It Romantic (2019), The White Tiger (2021), and The Matrix Resurrections (2021).
So it's been a long time since her fans have seen her on the big screen. The fans are excited for "Love Again" to release in theaters on May 12, 2023, Mother's Day. It is directed and screenplay by James C. Strouse and distributed by Sony Pictures Releasing. 
The film also features some amazing other actors, like Russell Tovey, Steve Oram, Lydia West, Arinze Kene, Celia Imrie, Omid Djalili, and Sofia Barclay.
The "Love Again" actress will next appear in Citadel by the Russo Brothers. Besides, Priyanka's next Bollywood film, Jee Le Zaraa, also starring Alia Bhatt and Katrina Kaif and directed by Farhan Akhtar, will go on floors this year, according to the reports.