What did Priyanka Gandhi say about the Join Bharat Yatra?
In the Bharat Jodo Yatra, Congress Leader Priyanka Gandhi expressed her pride about her brother and said that Adani and Ambani couldn't buy him.
On Tuesday, 3 January 2023, Bharat Jodo Yatra entered Uttar Pradesh from Delhi.
Priyanka Gandhi while welcoming Rahul Gandhi and the Bharat Jodo Yatra at the Loni border praised her brother Rahul Gandhi and urged those who were participating in the Yatra to continue taking the message of unity, love, and respect to all parts of the country.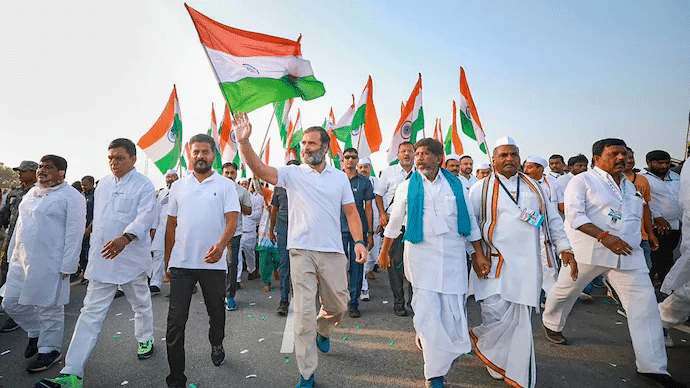 What is Bharat Jodo Yatra?
Bharat Jodo Yatra is an ongoing mass movement started by the Indian National Congress.
Rahul Gandhi, the leader of the Congress, is orchestrating the movement by mobilizing party the cadre and the general public into walking by foot from Kanyakumari, the southern tip of the peninsula, to the union territory of Jammu and Kashmir, spanning 3,570 kilometers 150 days. It started on 6 September 2022.
Aim of Rahul Gandhi's Bharat Jodo Yatra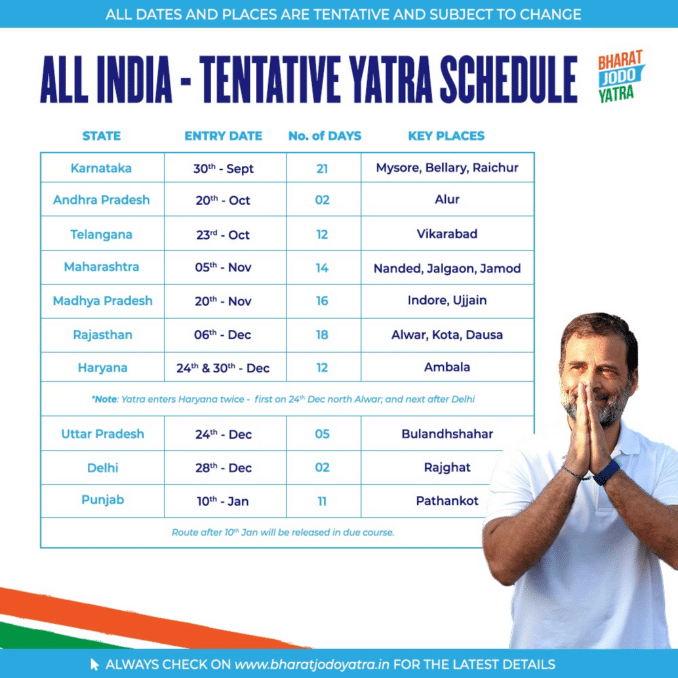 Bharat Jodo Yatra aims to unite the country against the alleged "divisive politics" of the Bharatiya Janata Party-led central government in New Delhi. It aims to fight against the politics of "fear, bigotry, and prejudice" and the economics of livelihood destruction, increasing unemployment, and growing inequalities.