Rahul Gandhi and Tamil Nadu chief minister M. K. Stalin began Bharat Jodo Yatra on September 7, 2022. It's main motive is to bring India together not a campaign for 2024 elections. Rahul Gandhi will be joined by UP Congress in-charge Priyanka Gandhi in the state.
Rahul and Priyanka will cross through Baghpat where they will cover places like Mavi Kalan, Sisana and Saroorpur. On Jan 5, 2023, before entering Haryana, the Yatra will also in touch with the places Kairana and several areas of Shamli.
Delhi Police on Rahul Gandhi Bharat Jodo Yatra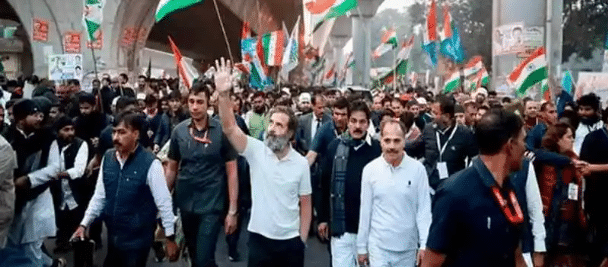 The officers of Delhi Police has already released a traffic advise to the citizens who are travelling in the north, east and north-eastern parts of the city that it's good for them to use public transport as Rahul begins his Yatra from Hanuman temple situated near Red Fort and then move to Loni in Ghaziabad.
Rahul Gandhi's Bharat Jodo Yatra
Rahul Gandhi's Bharat Jodo Yatra starts again today, moving towards Uttar Pradesh ruling state of Yogi Adityanath. After nine-day break due to winter in the Delhi, the Grand Old Party Congress is in the last step of its march which began from Kanyakumari in month of September 2022.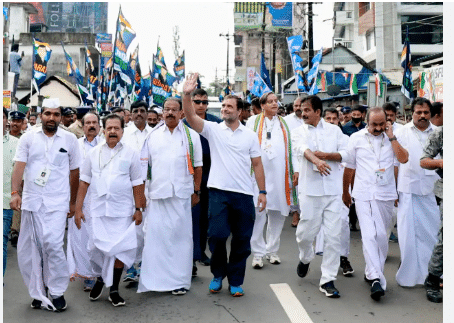 This march will be accompanied by Rahul's sister and in-charge of Congress party in Uttar Pradesh Priyanka Gandhi Vadra in the state. The duo of brother-sister will cross Baghpat where they will cover Mavi Kalan, Sisana and Saroorpur such places. This march will also in touch of Kairana and many areas of Shamli before entering in the state Haryana which is supposed to be on January 5, 2023.
Opposition on Bharat Jodo Yatra
Congress political party opposition leaders were supporting the 'Bharat Jodo Yatra" but choose to stay away from it, leaders like Akhilesh Yadav and Mayawati. On January 2nd 2023, Monday, Akhilesh thanks Rahul for inviting him into the march and wished the success of this Yatra.
Rahul Gandhi reacted on Opposition leaders
In an interview he said that, "India is not a country, it is a feeling which is beyond of any geographical expansion, where we can experience love, non-violence, emotions, co-operation and bonhomie – the positive elements, which unite us together in India. I hope that this yatra may achieves its aim of conserving this culture."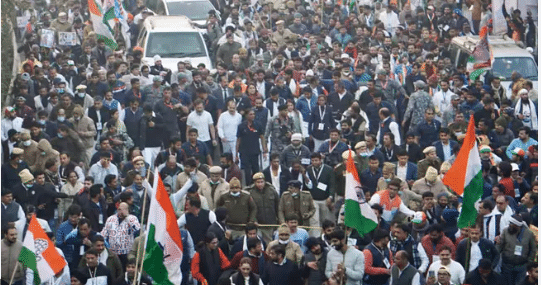 On invitation Mayawati reacted to it and tweeted that, "I extend my wishes to the march 'Bharat Jodo Yatra' and thanks Shri Rahul Gandhi Ji for inviting me." During a press conference, Rahul Gandhi said that there is a some type of connection due to which both opposition UP leaders are in the journey which is against hatred. "Hatred and love are diametrically opposite to each other…But there are many people who want to spread love. I am aware of that Akhilesh ji and Mayawati ji don't want any kind of hatred."