An accidental fire caused some damage to the hospital. All patients were successfully moved out from the Rajiv Gandhi Government General Hospital.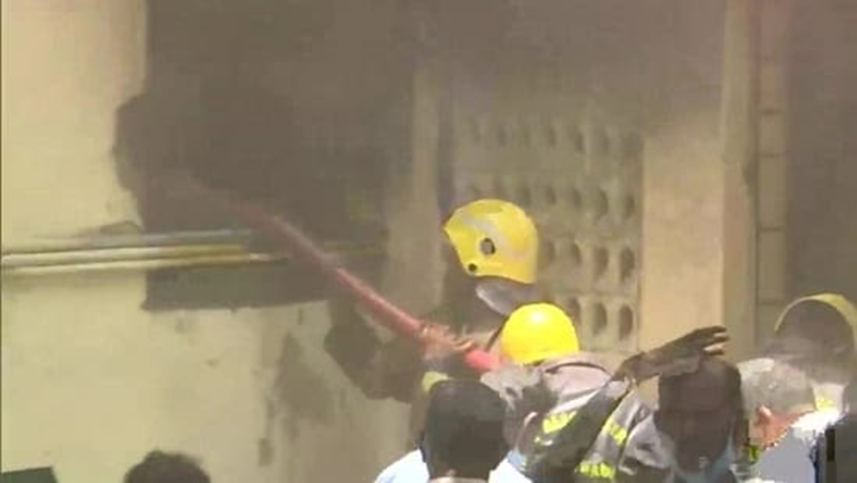 On Wednesday, April 27th, 2022, the second tower of the Rajiv Gandhi government hospital faced an accidental fire break out. The patients admitted to the second tower were safely moved out of the hospital without any harm or casualties. The fire rescue officers tried hard to clear all the patients without any injuries. They faced a difficult situation while rescuing the patients, as the area was covered with smoke.
The accident happened because the building was so old. Furthermore, the next three buildings are safe without any damage, said Tamil Nadu's Principal Secretary for Health, Dr. Radhakrishnan. The report said no casualties or injuries have been recorded so far. As soon as the incident happened, the Director-General of Police (DGP) and the Health Minister rushed to the Rajiv Gandhi Hospital in Chennai and enquired about the whole situation.
Rescue Operations
Over 50 firefighters are involved in the rescue process. Due to the breakage in an electrical short circuit, three oxygen cylinders exploded, which paved the way for the fire to increase its pace. It is noted that around 70 patients are cleared out of the second tower. Among them, three ill people were also rescued without any harm. In the Intensive Care Unit (ICU), thirty-three patients were admitted, but none were hurt.
The incident happened at around 10:45 am, and it is expected that around 10 oxygen cylinders will be removed from the accident site to avoid any further damage. At 11:00 a.m., four tenders went to control the worsening situation as soon as they received a call from the hospital, said the Fire and Rescue Department.
---
Edited By: Vanshika Sahu
Published By: Raj Kishor