Veteran Tamil Actor and Comedian Mayilsamy (2 October 1965 – 19 February 2023), prominently known to play the supporting roles passed away in Chennai this Morning, due to sudden heart attack. This news has left the entire Kollywood industry and tamil fans in shock.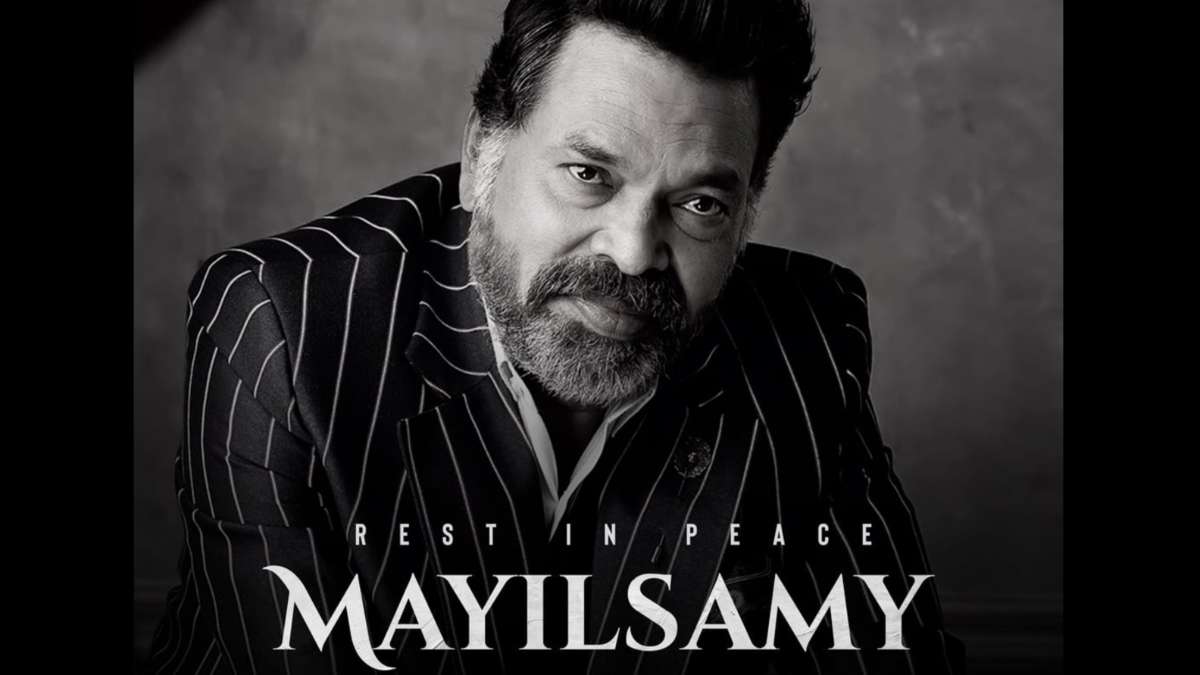 Table of Contents
Mayilsamy's life
Mayilsamy was born on October 2, 1965 in a town named Sathyamangalam in Erode district of Tamil Nadu. He has a son,Arumainayagam. In 2009, he announced that his son is ready to start acting and gave him a stage name called Anbu.
Kollywood and Mayilsamy
Mayilsamy was a veteran Actor, mimicry artist, famous comedian, stage performer, and a TV host in Kollywood.In short, he was a multitalented and multifaceted person in Tamil industry. He made his proper first debut in the film Kanni Rasi in the year 1985. He acted in over 200 movies in his 39 years of acting career. He is well known for his comedy, facial expressions and timing comic counters. Some of Mayilsamy's praised roles include 'Dhool','LKG', 'Ghilli', 'Vaseegara', 'Giri', 'Uthamaputhiran', 'Kanchana','Veeram', and 'Kangalal Kaidhu Sei', for which he won the Tamil Nadu State Film Award for Best Comedian.
He shared screen space with popular Tamil actors like Rajinikanth, Kamal Haasan, Ajith, Vijay and Dhanush. He played as sidekick to esteemed comedians like Vadivelu, vivek, and still never failed to cover his audience.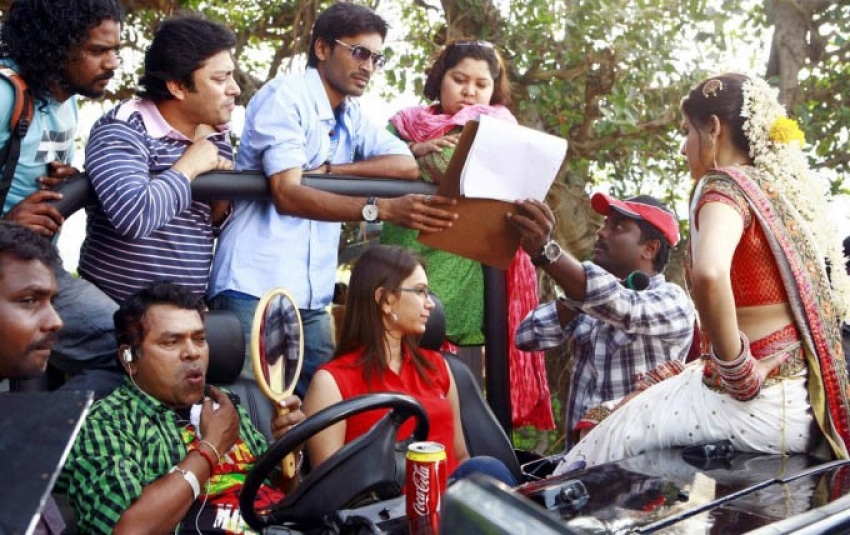 He debuted on Tamil TV as the host and judge of the popular comedy show Asatha Povathu Yaaru which aired on Sun TV. He mainly worked as a host and occasionally as a guest judge. He even received the Sun TV Telly Awards for the Best Host in 2003.
He started his Mimicry stage performances during his College days itself. He teamed up with Lakshman for the outstanding, mimicry releases, such as; "Sirippo Super Sirippu", "Meendum Sirippo Sirippu" and others are worth sharing. He has appeared in TV debates also. He was also known for his interest in Politics.
RIP Mayilsamy
Mayilsamy took his last breath early in the morning on Sunday in Porur Ramachandra Hospital.Doctors ruled his death to be Cardiac arrest.
He finished the dubbing for his yet to be released movie 'Glassmate' yesterday. The video of him doing his last dubbing is now becoming viral, and was his last video alive.
At night he went to Shiva temple in Kelambakkam for the occasion of Shivrathiri. Later this Morning, on the way home, he complained of chest pain to the people nearby, following which he was taken to Ramachandra Hospital in Porur where he was pronounced dead ue to a sudden cardiac arrest.
Kollywood mourning his loss
Kollywood was left in shockwaves hearing the loss of Mayilsamy, shortly after the demise of yet another actor from South, Nandamuri Taraka Ratna. Trade Analyst Ramesh Bala confirmed the actor's death on twitter.
Fans took to Twitter immediately mourning the demise of Mayilsamy. Many of his fellow actors from the industry visited his home immediately to pay the last respects. Many actors and celebrities tweeted and posted on Instagram conveying their condolences.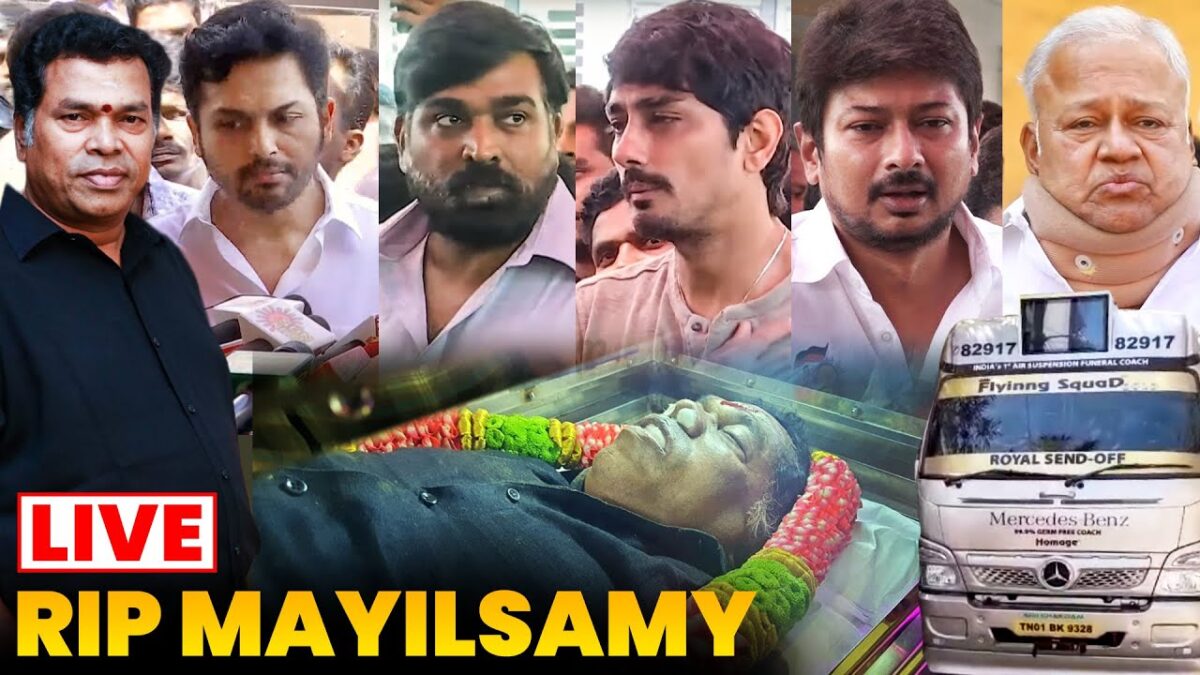 Many famous actors like Kamal Hasan, Ashish Vidyarthi, Arya, Sarathkumar, Sakshi Agarwal, Vikram, Bharathiraja and many Politicians conveyed their condolence online. His fellow actors like Manobala, Kovai Sarala, Parthiban, Radha Ravi paye their last respects in his home directly.
#RIP Mayilsamy
---