Ryan Reynolds says he and the kids like to gather around Blake Lively during her pregnancy to keep her happy.
At the 36th Annual American Cinematheque Awards, Ryan Reynolds recently discussed his role in the family. He mentioned how he likes to be with his wife Blake Lively and take care of her as she gets ready to give birth to their fourth child.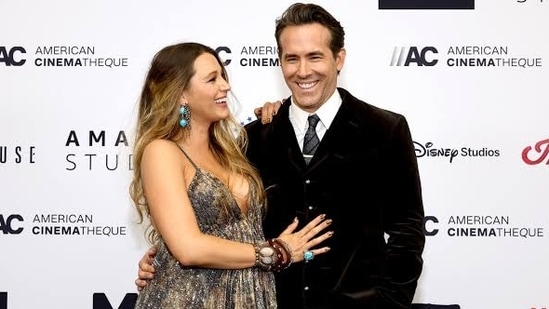 The Deadpool actor responded with a smile when questioned by an E! News reporter about how he loves to indulge his wife and try to make things easier for her while she is pregnant "Oh, boy! Yes, I mean, it's not just me; our children are involved as well." The actor went on to gush, saying, "We rally around her, and support her when we can, and do romantic things for her, you know. " We take care of the mama, he said with a smile as he concluded.
Blake Lively shows off her baby bump
Blake Lively and Ryan Reynolds, who are expecting their fourth child together, arrived at the American Cinematheque Award,  their first red carpet appearance since confirming the pregnancy. They did so while dazzling the crowd. On the occasion, Blake gave a tearful tribute in honor of her husband, who on November 1 was named the 36th laureate of the coveted American Cinematheque Award.
With his creativity, his heart, his altruism, his humor, his sincerity, his unequaled work ethic, his self-deprecating playfulness, and the hard-earned nuances in his scripts, this man has contributed greatly to the world's most widespread happiness, according to Blake.
The actor, adorned in a romantic Ralph Lauren gown, said, "And now I am his home, as are our daughters. He rushes home, from across the world or a conference across the block, much like that 19-year-old boy [who used to travel home to Canada]. We would be really worried if he didn't wear his clothes when he returned from the set."
READ MORE|| https://www.pinkvilla.com/entertainment/hollywood/blake-lively-debuts-baby-bump-expecting-fourth-child-with-hubby-ryan-reynolds-1190453