South Korea, the United States, and Japan are holding a series of vice-ministerial meetings in Washington next week, and details such as location and date are being coordinated but have yet to be finalized. The last meeting was conducted in Tokyo last October.
Table of Contents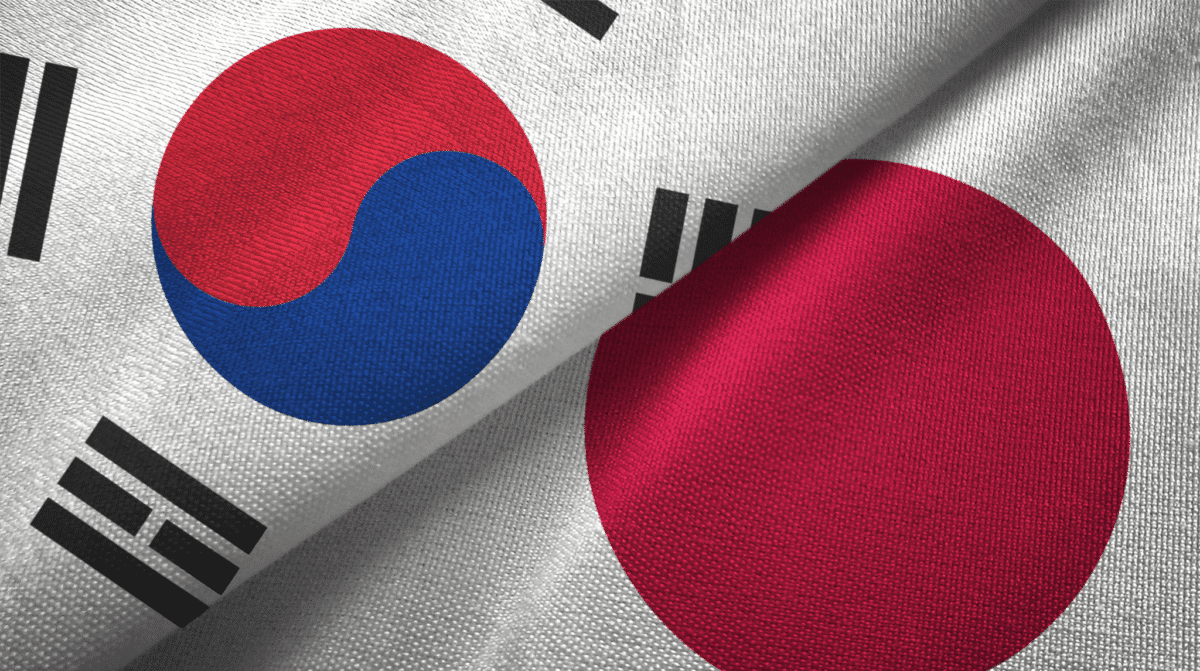 The talks are expected to be attended by first Vice Foreign Minister Cho Hyun-dong, Deputy U.S. State Secretary Wendy Sherman, and his Japanese counterpart, Takeo Mori, at the State Department building next week, the South Korean Ministry of Foreign Affairs said.
The consultation will have extensive and in-depth discussions on the North Korean nuclear issue and ways to strengthen cooperation on pressing issues in the Indo-Pacific region and the international community, the Ministry of Foreign Affairs further explained.
It is also known that Foreign Minister Cho will hold bilateral consultations with Japan and the U.S. separately.
Amid the ongoing conflict between the ROK and Japan over historical issues and the heightened sense of uneasiness in ROK-US relations, attention is focused on whether the meeting of foreign ministers will be a turning point.
The ROK Government manages ROK-Japan ties with the policy of segregating exchanges and cooperating in the security and economic spheres while resolutely dealing with Japan's provocations related to Dokdo and other controversies based on historical distortions.
With this conference, it will be the third tripartite session that will be conducted under the presidency of Yoon Suk-yeol.
Foreign Ministry in Stalemate: Korea Urges Improvement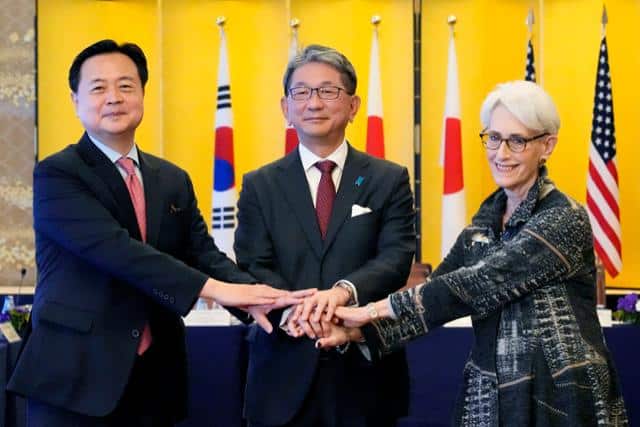 The two nations have been in intense negotiations to resolve the problem of compensation for victims of forced mobilization during the Japanese Colonial Period, but they have been unable to bridge their differences yet. Additionally, the trilateral ministerial discussions, in which the United States is a participant, will take place in Washington the following week. It will be fascinating to see how much sway the US, which served as the de facto mediator for the Japan-South Korea Comfort Women Pact, which has greatly bedeviled the duo's relations for the past few years, will have this time.
Naturally, eyes are on the "mediator," the United States. Earlier, as the ROK-Japan Comfort Women agreement drifted in the face of public opinion headwinds, the United States, which was involved at the time, maintained a cautious stance on the issue of forced mobilization.
But apparently, the circumstances have differed to a significant extent. This is because in order for the United States to contain China and curb North Korean provocations in northeast Asia at the same time, the foundation for improving ROK-Japan relations that is to be laid is now of utmost importance.
U.S. Ambassador to the Republic of Korea Philip Goldberg hinted at the possibility of intervention, saying, "It is not what the United States wants for two modern, democratic, technologically advanced countries to fail to resolve their differences." He was answering the question, "What do you think are the upper and lower limits of ROK-Japan relations that are necessary for deepening cooperation between the United States and Japan?"
Ambassador Goldberg said, "We understand that historical issues, especially the issue of forced mobilization, must be resolved in the ROK-Japan relationship, and I hope that the ROK and Japan can resolve it well in a way that improves relations."
"We have to appreciate that the Yoon Seok-Yoel government is making a lot of political efforts to improve not only security but overall relations with Japan, and we will support that direction."