The new movie featuring Sai Pallavi has been produced by 2D Entertainment owned by Suriya and Jyothika.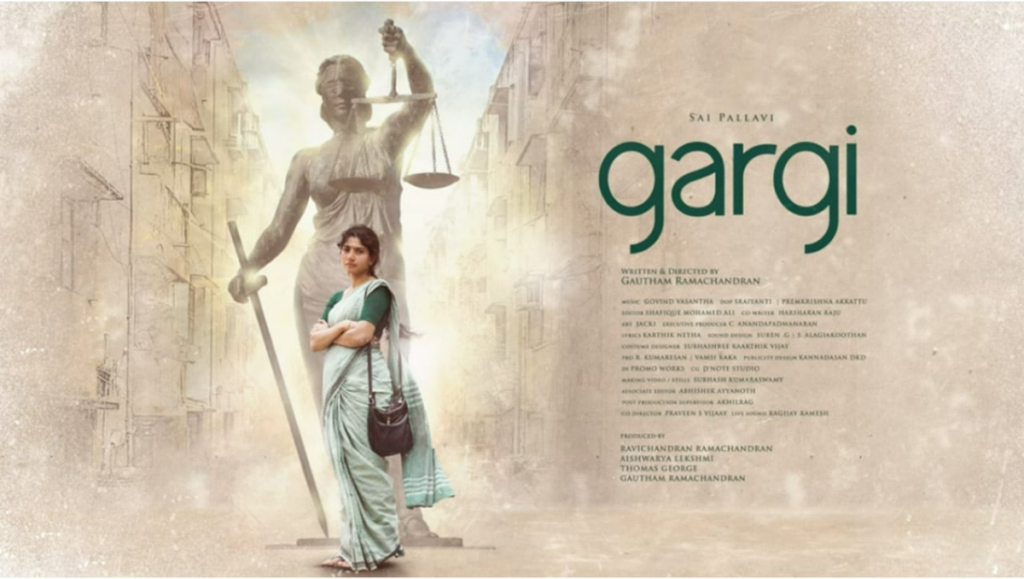 Virata Parvam garnered Pallavi a massive success and now the fans are eagerly waiting for Pallavi's next movie 'Gargi'. The actor disclosed the release date for the movie on Saturday. The story is written and directed by Gautham Ramachandran. The movie will hit the theaters on July 15. A poster for the film was shared by Pallavi on Twitter.
Movie lovers have been very curious to know more information about the new movie. The makers of this film granted the audience a short glimpse of the movie earlier this year. They released a one-and-a-half-minute long video that showed Pallavi showcasing her usual bubbly chirpy aura while pulling off some extraordinary scenes. She was also seen dubbing in Telegu, Tamil' and Kannada in the video. The first glimpse of the movie shows Pallavi fighting for justice. She is portrayed as a seeker of the truth and demands to be respected by her family members and not be judged just because she is a woman. She is shown in a grand light, as a brave woman fighting wars with family, society, and the prevalent system.
The movie is directed and written by Gautham Ramachandran who garnered fame with his directorial debut Richie(2017) starring Nivin Paul. The Tamil version of the movie will be shown by 2D Entertainment.
Suriya recently tweeted that he was glad for the team and that he loved the characters and hopes that the thoughts and the writings will be appreciated by the audience. Pallavi tweeted back in response expressing her gratitude.
This is her second theatrical outing in 2022. Pallavi was last seen working in Virata Parvam, which is available on Netflix for movie fans to watch.
This seems to be a breath of fresh air for Pallavi since recently she got entangled in controversy for her remarks about Kashmiri Pandits and the gruesome Jaipur incident in a Youtube video where she was seen being interviewed by a Youtube channel.