American Singer-songwriter & Performer, Sam Daniels, whose discography spans multiple genres and styles, candidly spoke about her music, journey, her upcoming directorial debut, and a lot more in a recent interview.
In addition to being a musical artist, She has an impressive acting. So far in her early career, she worked with MTV, Comedy Central, and worked with a writer from Saturday Night Live, The Iconic B Movie Studio Troma.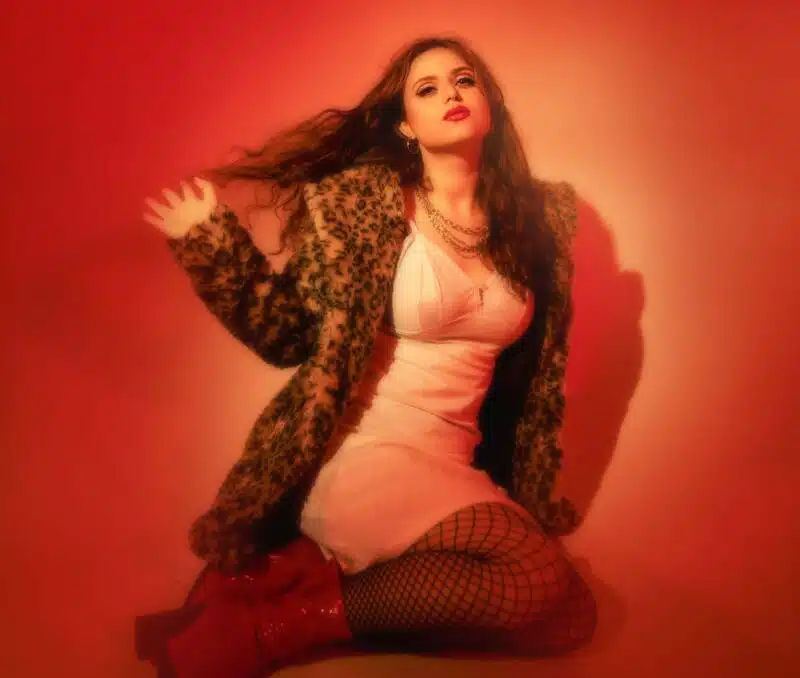 She will be appearing in an episodic drama that a BBC writer produced next year.
Sam is also gearing up for her directorial debut soon as well.
In an Interview with Asiana Times, Sam Daniels, talks about her upcoming projects and her Inspiring journey that how she reached where she is now :
Why did you change your name from Sam Worid, to 'Samantha Daniels' to 'Her emotions' to 'Lucy Reid' and now you picked up your real name 'Sam Daniels'. Why is that?
I wanted to change my name because at first, I felt it didn't reflect me. I went from Sam Worid, to Samantha Daniels, to Heremotionss, Then Lucy Reid, and I finally settled on my name, Sam Daniels. Sometimes you need to reflect and try out things and I feel that some people find their inner existence in music.
Can you tell us about your new song ' Demons' ?
'Demons' is a song about mental health. People that follow me know I have suffered from anxiety and depression and I am a big advocate for mental health. I went into this song working with High Octane and we wanted to make this a synth-pop type of song. Linkin Park's song heavy was someone who inspired the production around it. The song started to take its own creative direction after experimenting, and I fell in love with the idea of drill beats entering pop music a few years back, and always wanted to find a way to incorporate it. High Octane recruited his friend Royce, and I added my brother to the production, and that's how demons became what it is today! It's interesting about songs because they can take a long or short process to make, but it all comes down to the amazing part, the creative process which is so important, and your vision and 'I Make Music To Heal Others'
Did you have any sort of musical background?
Yes! My great aunt who's still alive today was a professional pianist. She's so good that back in her day she performed at the famed Carnegie Hall in the 1960's. My brother Harry is a musician as well. He produces His own music, and sings/writes. We collaborate sometimes !I do! I was very fortunate that I had an encouraging background growing up. My parents encouraged my siblings and I to explore music, and take music lessons, and the schools we went to growing up always pushed music. I would start to explore music production in my teens and made my first song at 15 at a local college after a professor who worked there approached me to make music after I took a summer college class there. I made my first song losing my mind, and that introduction was so vital to me, as it set me on the path I am on today.
When did you realize you want to become a singer ?
I guess I could say always. I wanted to become a singer when I was very young, I remember as young as five I would sing, and I remember telling a childhood friend of mine I wanted to be a singer. However, I didn't start trying to pursue it until I was 11. I started posting YouTube videos when I was 11, and my first big music audition was America's Got Talent. I didn't get in, but it was something of a landmark for me that set me on my life Journey then started writing lyrics around 13 and it wasn't until two years later that I started fully chasing my dreams within the industry. I'm so proud of the growth I've had compared to when I first started, to where I am now. I'm grateful for every experience I've had, and for every person, I have met. It has allowed me to become the person I am today.
You saw the acting industry and music industry both. What is the one thing you want to share you feel is similar in both of the industries?
I think something that is similar is, the pressure to have social media numbers. Social media is a wonderful tool, but I feel there is a flip side to it. It's very hard to get an opportunity as a performer sometimes because behind-the-scenes people will look at social media metrics. I started releasing music in my teens and I found it hard to really break it In because I wasn't a big social media star. In my acting career, it was hard to get certain past auditions sometimes because I didn't have numbers.With all that said, Sometimes, you have to forge your own path, and that's something in recent years I have decided to do, and it's been a very rewarding experience.
How did you get an opportunity to work with a lot of big shows like MTV, Saturday Night Live and How do you feel, when you see backwards in your life that you were able to achieve a lot of things very early on in your life?
I have always been someone that is a pusher, and I have to admit a lot of it comes from luck. So far, I owe backstage.com and Actor's Access my entire acting career, it's led me to opportunities I could never find on my own like working with Comedy Central and MTV, and I'm so grateful I've gotten to not only grow up with the industry by doing this through backstage, but it has lead me to find doors for myself most people can't really get without an agent/manager. So far, I've been a one-person machine. I don't know what the future holds, but I'm incredibly grateful.Having a career in the arts is not always going to be this flash-forward thing. Don't believe the over-exaggerations people post online. I admit there have been times when it's felt backward and I'm my own person without any reps at this time in my career. I understand that nothing lasts forever, so you gotta make the best of everything and Network. Networking and staying in touch with people is a way of survival.I always follow the saying keep moving forward because you have to keep moving forward consistently no matter what it is. If we beat ourselves up from our past, it's not healthy. Always walk with your head high and know you tried your best, and make sure to balance your life outside of work. This industry can drive people crazy, so it's important to have that work-life balance and spend time with those who matter like your friends and family.
The Asian Music Is taking over globally and the American youngsters are more inclined towards the Asian Music and groups like BTS, who are marking their way to Billboard Hot 100's nowadays. What would you think ? Which is the factor making a major role in the success of Asian music in America?
I think it really comes down to the music. Sure, it's another language, but music in itself is a language on its own, so if there's a melody and how the singer is expressing their emotions in the song, people are going to resonate with it. I remember even for myself, growing up listening to a lot of JPop and I still do, and what drew me to it was the emotions and the music behind it. The acts that have come out and crossed over are so phenomenal and I feel very lucky to be in a timeline to be able to listen to all the music coming out.
What have you been working on? Which type of new songs and exciting projects can we expect from you soon?
Oh my gosh! I feel like I have tons of projects I'm working on. First of all, I've been working on my first EP ever. I'm happy to say one of the songs is done! Actually, I'm planning on releasing one of the songs as a single soon! I'm planning there to be 5-6 songs on the EP, and I really want this to tell a story about who I am. It's going to have a variety of influences on the EP. From R&B to Pop, Rock, and alternative. I'm thrilled to talk about my personal story, and I'm in love with the songs I'm making for the EP.Secondly, I'm working on making my directorial debut with a short film! Not going to say too much about that right now, but I'm really excited. This is something I feel is such a natural progression for myself, and after years of watching other directors do it, I only felt it was naturally the next step for me.