Ankur Ojha is an Indian singer-songwriter based in Mumbai, India , known for incorporating storytelling elements into his music, which is often inspired by personal life experiences. He has a unique style that sets them apart from other artists in the industry.
In a recent interview with Asiana Times, learn more about his journey as a musician and the inspirations behind his songs :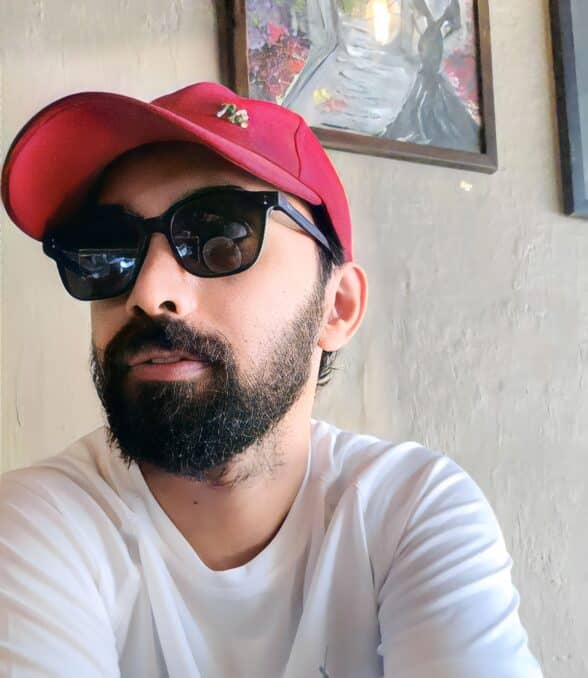 • How did you get your start in music?
I've always loved singing and playing instruments, but I really started taking music seriously in college, when I made my own band. From there, I started writing my own songs and performing at open mic nights, and started doing concerts. It was a really exciting time for me, and I knew that I wanted to pursue music as a career. no one supported me, but I knew how to make It.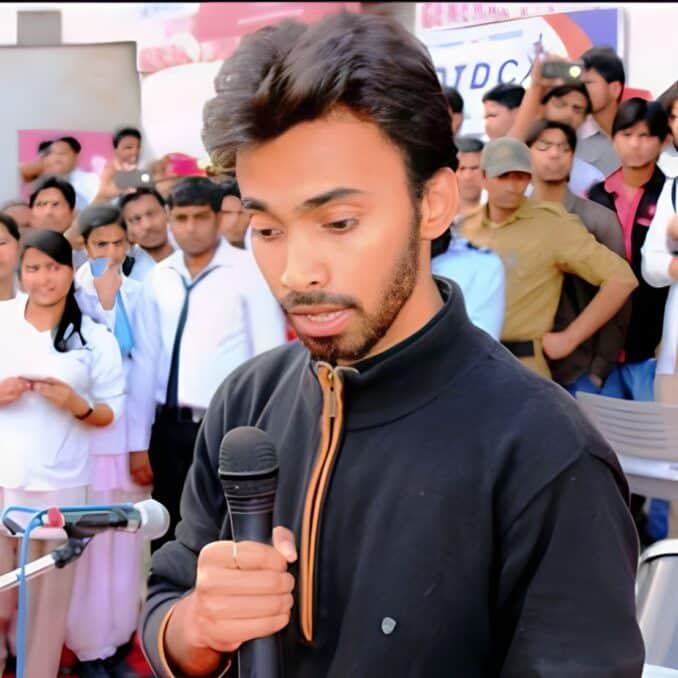 • What inspires your songwriting ?
My songwriting is inspired by a variety of things, including personal experiences, relationships, and the world around me. I try to write music that is honest and relatable, and that touches on themes that are universal and timeless. I want my songs to connect with people and inspire them in some way.
• Who are some of your musical influences?
I'm influenced by a wide range of artists, from classic singer-songwriters like Adele, Enrique Iglesias, and Dua Lipa to more pop side artists than Taylor Swift. If you talk about bollywood, Atif Aslam is my fav, since from the beginning also, Mohit Chauhan and K K, I also love listening to different genres of music, like folk, pop, and rock, and I try to incorporate elements of these styles into my own Music.
• Which is the worst thing you have faced in your struggling days in the industry ?
One of the most challenging things I've experienced during my struggles in the industry was the process of creating songs by heart and putting a lot of effort into them, only to have the director or producer request changes due to their fluctuating or unclear vision for the project. This can be especially difficult for new musicians trying to navigate the industry and understand the perspectives of those in charge. However, as time goes on, it becomes necessary to adapt to this aspect of the scene in order to survive and thrive in the industry.
• How did you feel when you heard the news of the demise of KK, and you realised that you have a mashup coming out which includes KK's songs ?
I have been a huge fan of KK since childhood. "Beete Lamhe" and "Zara Si" are the songs that nurtured my childhood and teenage years, so I have covered KK's songs on my YouTube channel. I have already done a cover of "Beete Lamhe" as a reel. When I heard of KK's passing, I felt bad and wanted to give this cover as a tribute to him. So, I released that later on as a tribute. May he rest in peace always.
Ankur Ojha's Mashup As A Tribute To His Favourite KK:
• Can you tell me about your upcoming project and that we can see in 2023 ?
Sure, I'd be happy to tell you about my upcoming project. In 2023, you can expect to see the release of several musical projects that I have been working on, including six music video projects and one short movie documentary. These projects have been created for some of the biggest music labels in India and feature a mix of original songs. I am excited for their release and hope that the music will connect with people and touch their hearts, becoming a part of their daily lives and experiences. I am grateful for the opportunity to have worked on such a large volume of songs in a single year, and I am looking forward to seeing the impact they will have.
• Which is one of your fav compositions that you have released so far and why ?
One of my favourite compositions that I have released so far is "Sapne Bache," which was released digitally. Another song that holds a special place in my heart is "Khwaab ek sapna," which was not officially released, but was shared on WhatsApp in 2014. This was the beginning of my journey as a music composer and writer, and over the past 8-10 years, I have had the opportunity to explore and grow as an artist. While I am proud of the work that I have released so far, I believe that my best songs have yet to be released and I am looking forward to sharing them in the upcoming year. This will be a new phase in my musical career, showcasing my unique style and what I believe to be my best artistic work to date.
• Do you think that recreation of old songs nowadays is a good move ?
I don't think that there's any bad thing in recreating music, but In today's music industry, there is often pressure to constantly create and release new content, which can lead to a lack of care and attention given to the recreation of classic songs. It's important for artists to take the time to truly understand and appreciate the original versions of these songs, and to put their own spin on them while still maintaining the integrity of the original.Why Hindi music is declining nowadays and English music is growing among youth and also Punjabi music is taking over with big names like Ap Dhillon.
What do you think about the whole scenario that's lacking in Bollywood ?
There are a few reasons why Hindi music may be declining in popularity among young people and why English and Punjabi music are gaining traction. One possible reason is that the music produced by Bollywood is not resonating with the tastes and interests of the younger generation. Additionally, the use of English and Punjabi in music may make it more appealing to a wider audience, as these languages are more widely understood and accepted globally. It's also worth noting that artists like Ap Dhillon and other big names in Punjabi music have successfully cultivated large followings and have helped to drive the popularity of this genre. Ultimately, the success of any type of music depends on the quality and appeal of the content, and it's possible that Bollywood could benefit from focusing on producing music that resonates with listeners and stays relevant in today's changing music landscape.
What do you hope listeners take away from your music?
I hope that listeners can find something relatable and meaningful in my music. I want my songs to inspire people and help them through difficult times. Above all, I hope that my music brings joy and happiness to those who listen to it.
What is your last message to the kids who want to become a singer one day ?
Riyaaz, or practice, is certainly important for improving one's singing skills. However, in today's music industry, it is equally important to develop a unique vocal texture. This can be achieved by focusing on the specific qualities of one's voice when singing different genres of music or by concentrating on a particular texture while singing or recording. Instead of simply striving to become a singer, it is important to approach singing as a lifelong habit or profession. With dedication and hard work, one can achieve their goals and become successful in the music industry.
Ankur Ojha is a dedicated musician, and it's clear that he seems to have a bright future ahead. Fans are excited to see what he will do next and are excited to follow his journey as a singer-songwriter.