In our films and in our daily lives, the socially and physically disadvantaged are frequently invisible. Julia's eyes(2010) , a Spanish horror thriller film was all about psychological film. Ajay Bahl's Blurr,the Hindi remake of Julia's eyes  revolves around two sisters massive turns in life.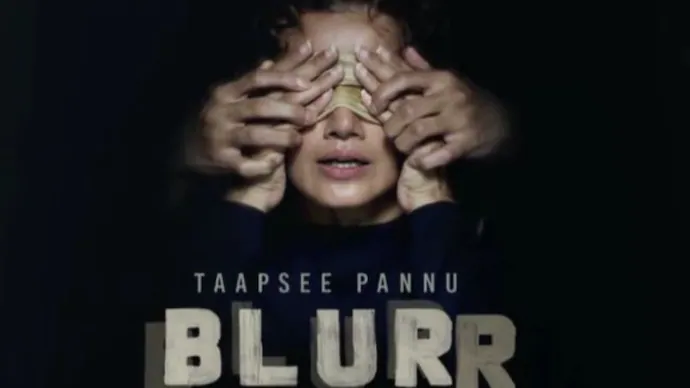 What the movie is all about
Gayatri (Taapsee Pannu), an archaeologist residing in Delhi with her husband Neel (Gulshan Devaiah), is compelled to travel to the hills of Uttarakhand after having a nightmare about her twin sister Gautami. The police inquiry finds that she committed suicide, but Gayatri believes that her musical sister would not have taken her own life. Her twin sister, on the other hand, refuses to believe this and starts to examine the problem on her own. She quickly discovers a deadly secret.
Eye-catching moment of the film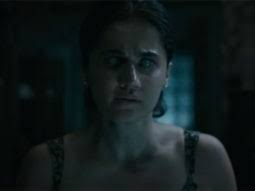 The film is all about psychological thriller , with horror undertones. The backdrop is expertly utilised by cinematographer Sudhir Chaudhary and production designer Nilesh Wagh. The aspects of nature and the design of Gautami's house, set in the hills, contribute to the dread that Bahl and co-writer Pawn Sony have envisioned on paper.
In the film Gayatri's gradual blindness becomes a metaphor for a society that refuses to see the elderly and infirm around it. As it examines the dangers of not being seen and not being able to perceive, the narrative gradually fuzzes our conscience and stirs our imagination.
Is it worth watching?
Blurr appears to be intriguing, whether it's the concept, the twists, or even the characterizations of the twin sisters, which appears to explain why Taapsee agreed to shoot the film. However, the film becomes hazy during the execution phase. Ajay Bahl, the director and co-writer, seems perplexed about not only the approach to utilise for narration but also the genre to focus on. Most of the editing is also spotty, leaving you confused about the film's pace and with various unsolved problems.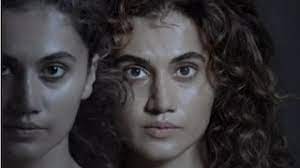 It also felt like the picture focused too heavily on jump scares, even in instances where they weren't really necessary. The most disappointing aspect of Blur is the track with Gulshan Devaiah and Taapsee. They don't have a lot of chemistry.
Furthermore, the screenplay does not adequately explore their past. As a result, the two's softer scenes go nowhere. The second hour of Blurr isn't any better than the first. It does, however, contain a couple of unexpected plot twists. The narration of film was not up to the mark. It can be called a failed opportunity after making the remake of hit Spanish film Julia's eyes.
Apart from this Tapsee being a actor doing thriller part in films, she did a great job with her acting. She played an impressive part in the role being blindfolded . From Pink, Thappad to Doobara her role has always been an eyestriking factor. Nonetheless, the film is exciting, intriguing, and blood-curdling, and it will keep you intrigued throughout