At the film's Kuttey trailer launch event in Mumbai, Tabu revealed that her character in the film was initially written for a male actor but director Aasmaan Bhardwaj and his composer-filmmaker father Vishal changed it for her. She talked about the different aspects of her character.
Kuttey Trailer Launch –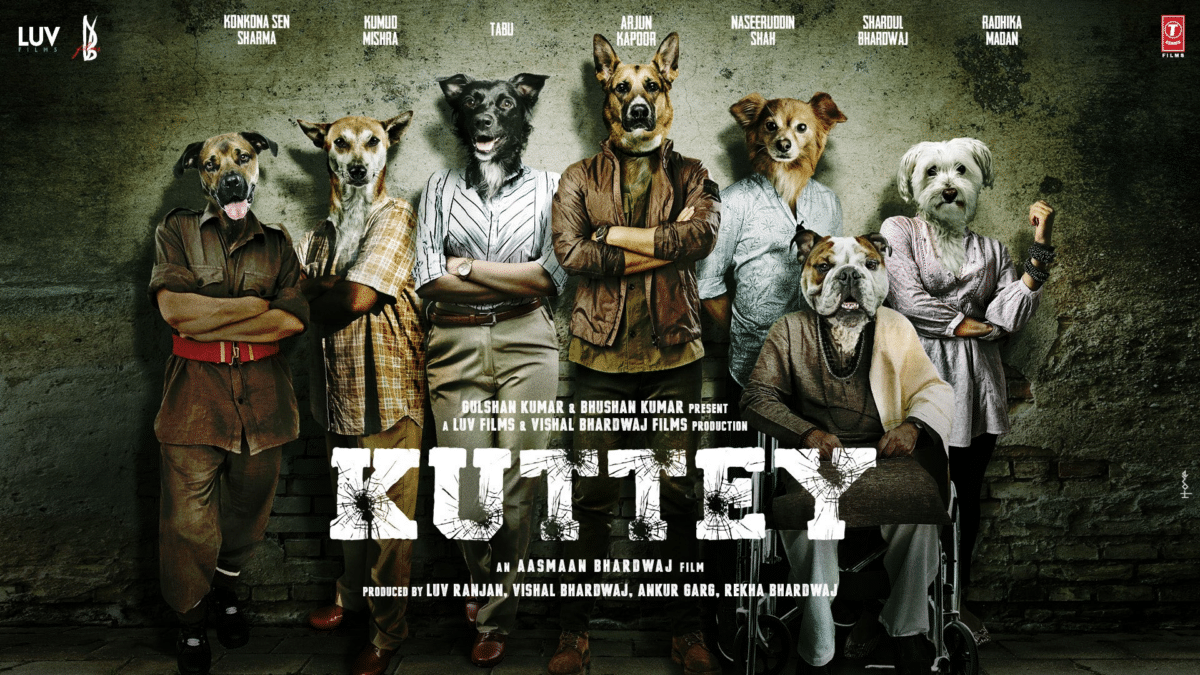 Actress Tabu, who is gearing up for her upcoming black comedy film 'Kuttey', revealed at the Mumbai launch of the movie's trailer that her role in the film was written for a male character but director Aasmaan Bhardwaj and his composer-filmmaker father Vishal changed it for her.
The movie, starring Naseeruddin Shah, Tabu, Arjun Kapoor, Konkona Sensharma, Kumud Mishra, Radhika Madan, and Shardul Bhardwaj, will be released in theatres on January 13, 2023. She claimed that because her character is so complex, playing the part was both exciting and difficult. When asked how working with Aasman differed from working with his father,
Tabu responded, "While their thoughts and aesthetics may be similar, their cinema is completely different, and there is no comparison that can be made between the two. The character was very new even for me. His character was originally written for a male actor, but then it was changed. The character was challenging and fun for me," she said.
Tabu: Kuttey Differs from Vishal Bhardwaj's Past Films
The cast was spotted engaging with the media at the trailer launch event. Amid everyone, Tabu, who has collaborated on multiple films with Vishal, was seen reminiscing her time working on Kuttey with his son. She went back in time and said, "Kuttey differs greatly from Vishal's previous films. This is very different from all Vishal Bhardwaj films, Aasmaan is a very different filmmaker. It is a very new character for me and this was like a home for me, as I remember the day when Aasmaan was born. I remember, Gulzaar Saab gave him the name Aasmaan."
This is a very different zone for me. "Aasmaan mere saamne hi bada hua hai, mere saamne sets pe lakdi ka camera leke ghoomta tha (He grew up in front of my eyes, and I remember seeing him walking around the sets with a wooden camera) and being completely consumed by the world of films. To see him write something like 'Kuttey' made me proud because Vishal ji, Rekha ji, and Aasman are like family to me."
Aasmaan Bhardwaj –
Asmaan, who was also there, revealed that he chose to shift the part to a woman and cast Tabu after having internal conversations. "It was originally written for a male character. Later, when I received ideas from everyone including Luv (Ranjan, co-producer) as to why not a female, I grabbed at the chance."Baad mein jab mujhe Luv bhaiyaa aur dusro se aaya ki female kyu nahi. Who would not want to work with her? I altered it for my own selfish reason so that I could work with her," he claimed.
The film was co-written by Aasmaan and Vishal Bhardwaj and was produced by Luv Ranjan, Vishal Bhardwaj, Ankur Garg, and Rekha Bhardwaj. The film's music, which also has lyrics by Gulzar, was composed by Vishal. The film Kuttey will release on January 13.