Teacher's day 2022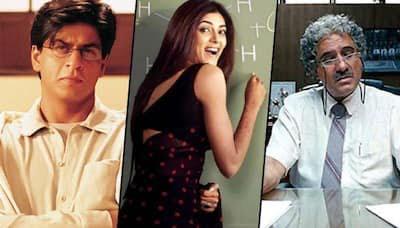 Teacher's have many significant role in our lives. They are our second parents who help us grow and direct us to right path. Not just book knowledge but overall characteristic of one us depends on how he/she has been taught.  
when some of the students played role of teacher, we used to wear their attires saree and formals to behave like them, bang a duster, scream Is this a vegetable market or a class? Haha! Good old Days. 
Teaching is the most Nobel professions among all to teach something to someone is priceless. To celebrate teaching and teachers 5th September is celebrated as Teacher's Day in all over India. 
We all remember these Iconic characters of teachers played by Bollywood celebrities. Their roles have touched audience's heart.
Someone them played strict teacher role while some was calm and friendly. But each of them left a memorable impact over all.
As the teacher's day is today here's the list of Iconic teacher characters of industry. 
1. Shah Rukh Khan
as Raj Aryan Malhotra and Kabir Khan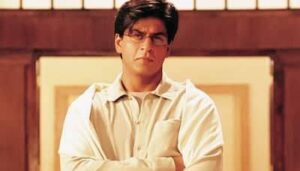 Source: Movie
Coolest teacher of all time. Shah Rukh khan from Mohabbatein. The music teacher loved by all. Mohabbatein itself was loved movie. This is not the only movie Shah Rukh played teacher. Coach Kabir Khan was equally loved by audience. The power-full strict coach who knows the game knows the player. Stays with them scold them and guide them. All the quality of idol teacher coach khan had them. There could not been a better hockey coach for movie than him. 
2. Amir Khan as Ram Shankar Nikumbh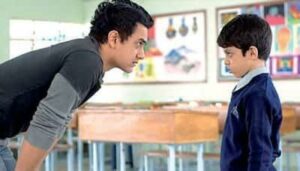 Source: Movie
The most touchy and emotional character of art teacher played by Amir Khan in movie Tarein Zameen Par. Amir and Ishan's chemistry in movie touched the hearts. This was best movie on a student teacher relationship. How supportive and understanding and emotionally attached a teacher can be. 
3. Sushmita Sen
as Miss Chandani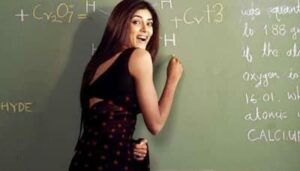 Source: Movie
Miss Chandani, All time beautiful teacher. The first one pops up in our mind while thinking of red saree is Sushmita Sen in Mein Hoon Na. No one could ever not love her. 
4. Amitabh
Bachhan
as Narayan shankar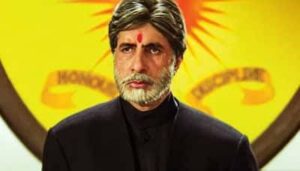 Source: Movie
The strict disciplined teacher from Mohabbatein played by Amitabh Bhachhan. A memorable character Saying Parampara, Paratishtha, Anushashan. The movie was time changing for his career and after this he never looked back. 
5.Boman Irani as Virus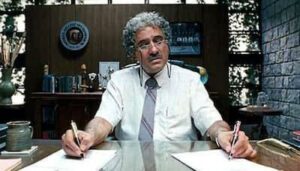 Source: Movie
Virus! The intelligent one who doesn't remember this character. The most punctual and competitive character. Strict principle of Engineering college. Boman Irani nailed the character of Virus and loved by audience. Almost a negative character but had a memorable impact. 
6. Hritik Roshan as Anand Kumar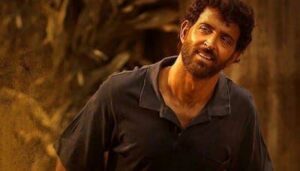 Source: Movie
Super teacher of super 30 students. A teacher who serves to unprivileged kids for years and made them achieve their goals facing every difficulties bravely. The story was based on real events won all the hearts. 
7. Rani Mukherjee as Naina mathur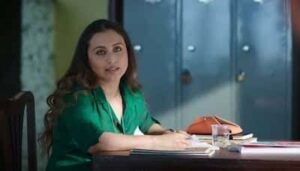 Source: Movie
In a movie Hichki Rani played role of teacher with Tourette syndrome She was underestimated by authorities but she didn't give up and her teaching methods were incredibly unique and helpful to students Rani played wonderful job there. Storyline stayed with the audience. 
8. Shahid Kapoor as Rahul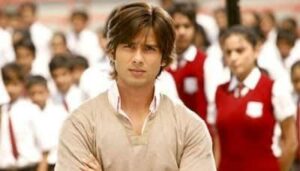 Source: Movie
From the movie Pathshala. The movie stays for a supportive teacher who fought with management for his students. It was an Inspirational story to watch. 
Apart from this Miss Briganza from Kuch Kuch Hota Hai Deb raj sahai in Black. Strict or cool teacher will always be backbone to our lives.