There are so many, multiple inventions and innovations taking place in our economy, or rather I would say in the world. The concept of artificial tears is such that we would be getting a good dose for our eyes, and we would be good at rock and roll. What do they have that we won't need a doctor's prescription to buy it. To know more leaf through the following passages. 
You must be thinking that we know artificial intelligence, but now what are these artificial tears? Nothing complex, these are just some lubricants for the eyes. Like other eye drops in the market. The major difference is that these have different chemical structures and formulas. 
So, if you assumed or thought that these artificial tears are for crying purposes then it is wrong, your perception at the first glance.  
Image source – lab manager
Also, there is a name in the product's general title "artificial". It is because the lubricant that our eyes produce naturally is called natural lubricant. Since this tear bottle has been devised in the laboratory and not by nature, so it becomes man-made. Hence man-made things are labeled as artificial. So, like any other eye drops, these are also a good source to develop a stronghold and grasp. 
Because these are so new to the innovation and advancement of technology and medicine. So, people would resist buying such meds. Also, when these are so advanced that the purchaser does not need any prescription from the doctor. They could easily purchase these meds and hop up for use.  
One of the concerns would be with the marketing aspect of these eye drops. Also, since Indians are so good at stereotypes, so they may not be able to adapt to the change in prescription – less – buying. Even though the hypocrisy is that crocin is consumed like some healthy herb, that too without the green signal of a doctor. 
How much is this new medicine reliable?
This has been approved by the central drugs standard control organizations plans, there it was proposed in a board meeting, in front of some well-known experts with incredible knowledge and wits. In short, they did wave the green light to this idea.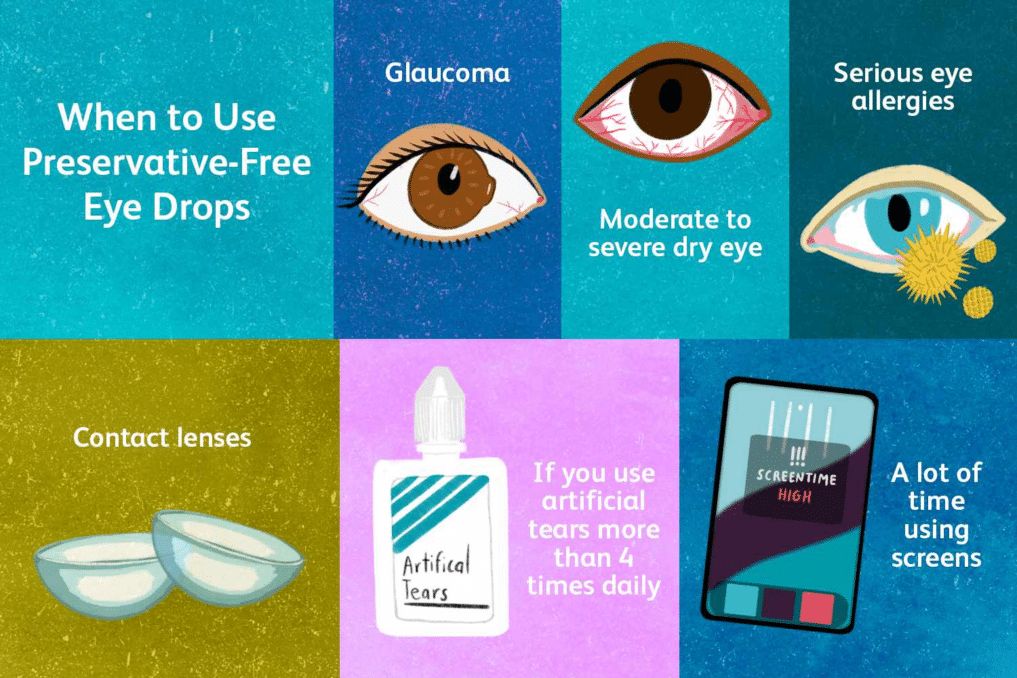 Image source – Verywell health  
The cause that why these drops have been fabricated is very simple and need of the hour type. Now people, worldwide are glued to screens, and the most active sense in that is our eyes. Also, in addition to this – they are very much addictive and have been designed to shackle the consumer down with chains of pleasure. 
Also, junk food has flooded our markets, homes, and healthy food life. The effect of this is that we don't get the proper nutrition. As a result, weak and poor performance of eyes. So, in modern times we do need such medicines and aids.  
The old technique and chemical composition are perceived as traditional in comparison to these modern artificial tears doses.  
The refresh tears have been changed, earlier they used to contain the compound carboxymethyl cellulose sodium eye drop IP 0.5% from prescription drug to the non-prescription drug, being – RX to over the counter (non-prescription ). The basis on which it is judged, is the use. It is about the severity of the problem and the harm that the drug might cause. So, it is given in some balanced form.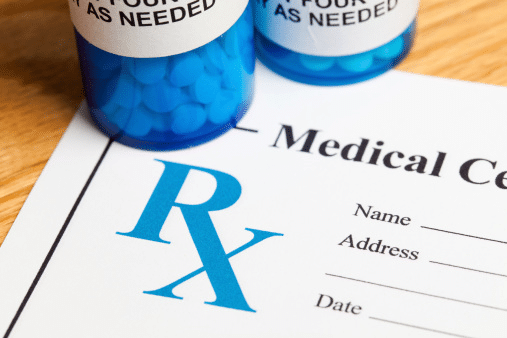 Image source – Jamica hospital Medical center. 
Whereas this pharma product has been sterile since 1998.
But getting permission without a prescription from the registered Medical Practitioner was not that easy, but after complete deliberation, the board did wave the go flag. 
In conclusion, it is a good upgrade in the medical sector. According to some reports, the global artificial market is expected to reach $4.3 billion by 2027, with a compound annual growth rate of 5.9%. 
Read More: Technology – Blockchain and the metaverse