After days of volatility on the financial markets brought on by the government's proposed tax cuts, British Minister Liz Truss and Minister Of finance Kwasi Kwarteng spoke with the head of the nation's official fiscal watchdog on Friday. Minister of the Exchequer Kwasi Kwarteng has been slated to attend the four-day conference on Monday following his shocking revelation of debt-fueled tax cuts on September 23.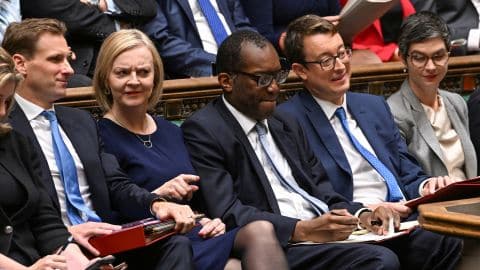 The Treasury Select Committee is pressing Truss to publish growth predictions as soon as as to help calm nerves and move the government's financial statement, which isn't due until 23 November, forward by at least a month. The OBR said on Thursday night that it could have created a prediction in advance for mini-budget, but Kwarteng had not requested it. Concern began to grow within the Conservative Party since wednesday after Truss shut out any revisions to the mini-budget and a startling YouGov poll showed Labour with a record-breaking 33-point lead over the Tories (21% to 54%), more than doubling their advantage from only four days earlier.
Liz Truss assure: honest or bluff?
Only 37% of Conservative voters in 2019 stated they would vote for them now. The Conservatives will "end to function as a political party," according to veteran Conservative MP Sir Charles Walker, if the poll advantage is maintained at an election. Truss began a series of regional BBC radio interviews after days of remaining silent during Labour's convention in Liverpool, insisting that her economic plan was on the correct track despite the requirement for emergency action from Bank of England. In her first public remarks following warnings from the IMF and the Bank's intervention to stop a run on pension funds, Truss declared that she was "prepared to take difficult decisions" and that she would not alter her strategy in the face of criticism. After hearing from several listeners about their financial worries, she stressed that individuals will experience the benefits over time. According to Truss, the strategy they had outlined was the appropriate one. She said every policy had opposition but that didnt mean that she had to stop it . She dismissed any notion of error after being questioned constantly by the panelists about why she had lowered taxes primarily for wealthier people. Some of these choices are challenging, she admitted to BBC Radio Lancashire. She assured that the choice she made was to keep the situation floating and therefore she could not afford to pay heed to the individuals who were against. she said her government were quick to make decision and she proudly stands by it.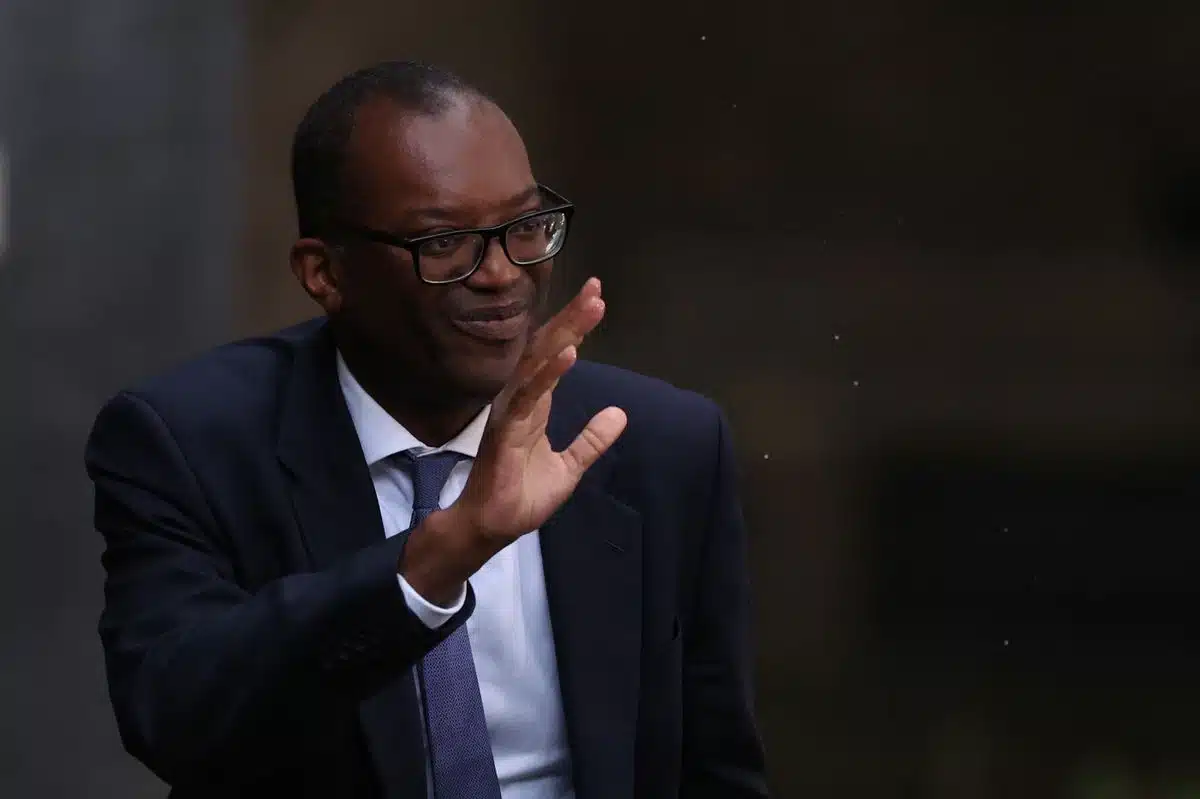 The administration's plan to slash taxes from top to bottom while going on a borrowing binge has frightened financial markets, angered the International Monetary Fund, also expressed doubts with the Bank. The cost of home mortgages is one of the most instantly felt expenses by UK voters when market interest rates increase in the midst of the most severe cost-of-living emergency in generations. Even at fringe gatherings for the Conservatives, Truss and Kwarteng are trying to put into practice free-market views that have long been seen as extreme in the policy debate among right-wing research tanks. They assert that they are pressing through regulatory reforms made easier with Britain's exit from the European Union in response to accusations that Johnson didn't take advantage of the possible "freedoms" of Brexit. Kwarteng wrote and asked for support in a secret message to Tory MPs ahead of what is sure to be a tense party conference. The chancellor asked for public support in the letter, saying he understood their "anxiety" about the mini-budget. He also wrote that their split would definitely profit the Labor party
The Real Scenario
After the government's intention to enact £45 billion in unfunded tax cuts brought the UK currency to a historic low while gilt prices plunged, credit agency Standard & Poor's altered its assessment on the UK from "stable" to "negative." S&P kept the UK's credit rating at AA despite the outlook revision. As a result of UK Prime Minister Liz Truss's proposals to cut taxes and assist families facing high energy costs, S&P identified "increasing fiscal concerns." S&P stated in a report published late Friday afternoon New York times that "the sterling exchange rate declined sharply while government bond rates increased following the disclosure of the proposal, leading the Bank of England to interfere to halt potential financial stability issues." Through 2025, the UK government deficit is likely to increase by an average of 2.6% of GDP annually, according to S&P, and  general public debt will continue to rise. The federal debt was predicted to start declining by the agency in 2023. Other economic risks identified by S&P were slower-than-anticipated economic growth and higher borrowing rates.