Indian stance on supporting a global order which is overshadows the principles enshrined in UN Charter and international law. Whole world is  facing the impact of the Ukraine conflict, especially the Southern Global region  has to bear the brunt of this situation according to National Security Advisor of India Ajit Doval.
Table of Contents
Jeddah Conference
On saturday the NSA of India Ajit Doavl joined with NSA's of other country including USA, China, Ukraine  which was  said to be hosted by Saudi Prime Minister and crown Prince Mohammad Bin Salman, for a peace conference. Russia's absence remained very clear to state that it woud keep an eye on the proceeding of the same.
Netral Global South
The conference aims to appeal to nations of the Global South, such as India, Brazil, South Africa, and Mexico, which have previously maintained a position of neutrality. The goal is to encourage these countries to become more actively involved in advocating for a resolution to the conflict that commenced in February 2022.
China is said to be Supporter
Excluding Russia, discussions were attended by representatives from the United States, India, the European Union, and China's special envoy for matters related to Eurasia, Li Hui. Before the meeting, Li remarked, as cited by Reuters, that despite numerous differences and diverse viewpoints, the alignment of our core principles holds significance.
President Zelenskiy's ten-point plan for peace encompasses the upholding of Ukraine's territorial integrity and sovereignty, as well as a commitment to reestablish UN principles and adhere to international law. A member of the Ukrainian delegation revealed to Al Arabiya and Al-Hadath news channels that multiple countries expressed support for these proposals.
The Jeddah conference follows earlier talks in Copenhagen in June, which aimed to be informal and did not produce an official statement. According to a Ukrainian insider, the ten-point proposal gained more endorsement compared to the Copenhagen discussions. An EU insider noted that China actively engaged and displayed a positive outlook toward the concept of a subsequent high-level meeting. China's participation holds substantial diplomatic significance, given that it had been invited to the June Copenhagen talks but did not attend.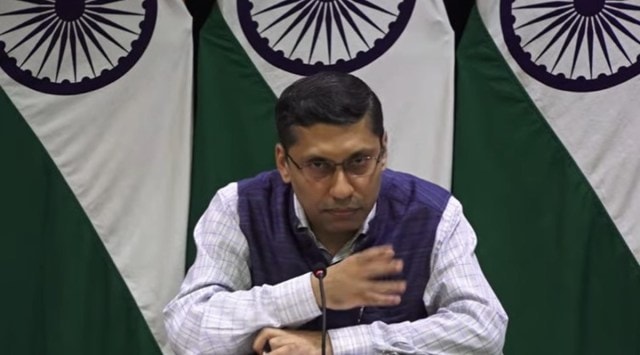 Saudi Arabia plays the referee
Saudi Arabia has emphasized its connections with both conflicting parties in the war and positioned itself as a potential intermediary. Assuming the role of a peace facilitator also provides Riyadh with an opportunity to mend strained relationships with its partners, particularly the United States, given the Yemen conflict and the 2018 killing of Saudi dissident and journalist Jamal Khashoggi.
The discussions showcased the kingdom's willingness to utilize its diplomatic influence to contribute to achieving a resolution that leads to lasting peace, as stated by the official Saudi Press Agency.
The event brought together a majority of Brics nations, including Brazil, India, and South Africa, alongside other countries from the global south like Indonesia, Mexico, Zambia, and Egypt. As the world's foremost exporter of crude oil, Saudi Arabia maintains favorable relations with both China and Moscow in matters of oil policy. However, tensions have arisen recently due to Russia's non-compliance with agreed-upon production reductions
Indian standpoint: Diplomacy, Resolution of situation, Promote dialouge & Peace proposals
India's stance has consistently revolved around endorsing dialogue and diplomacy as the exclusive path towards attaining lasting peace," he asserted.
Mr. Doval further underscored the importance of devising a solution that finds acceptance from both Russia and Ukraine.
The meeting is presented with the intricate challenge of simultaneously achieving two primary objectives: finding a resolution to the existing crisis and alleviating the repercussions arising from the conflict. The approach necessitates dedicated efforts on both fronts, with meticulous groundwork being an essential prerequisite for successful outcomes," he articulated.
Conclusion
To sum up, the meeting tackles two tasks: resolving the crisis and managing its aftermath. Diplomacy is key for lasting peace, requiring inclusive solutions and simultaneous efforts on all fronts.