Despite being outnumbered by the Russians, Ukraine's jet pilots have gained notoriety because to the narrative of a supposed flying ace known as the "Ghost of Kyiv."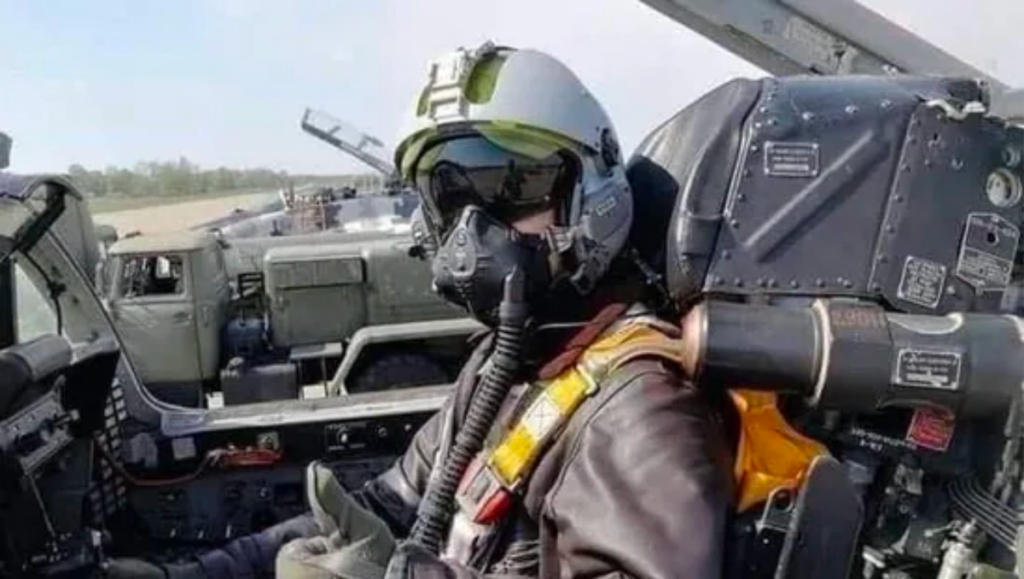 On February 27th, Ukraine referred to the "Ghost of Kyiv" as an "angel" for destroying 10 Russian planes. This hero is claimed to have shot down up to 40 enemy planes – an astounding achievement in an area where Russia has complete control over the sky. However, the Ukraine Air Force Command has cautioned on Facebook that the "Ghost of Kyiv is a Ukrainian-created superhero tale!" 
"We implore the Ukrainian community not to disregard fundamental information hygiene principles," the statement stated, advising people to "verify the sources of information before distributing it." 
According to previous sources, the ace was identified as Major Stepan Tarabalka, 29. The authorities reported that he was killed in action on 13 March and posthumously awarded the Hero of Ukraine medal. 
The air force now emphasizes that "Tarabalka is neither the 'Ghost of Kiyv,' nor did he shoot down 40 planes." It refers to the "Ghost of Kyiv" as "a collective picture of the Air Force's 40th tactical aviation brigade's pilots who protect the capital's skies," rather than a single man's combat record. 
For weeks, Ukrainians were at a loss for a name for the "Ghost of Kyiv" – but that did not stop the story from spreading on social media. A Ukrainian model airplane maker exploited it as a marketing trademark, and Ukrainian Iryna Kostyrenko displayed a military emblem inspired by the narrative. 
Additionally, the defence ministry posted a video honoring Tarabalka's valour. 
Military analysts said that they were skeptical that a single pilot could have shot down as many as 40 Russian aircraft. 
Mikhail Zhirohov, a Ukrainian military historian, defined the Ghost of Kyiv myth as "morale-boosting propaganda." He told the BBC from Chernihiv that when the Russians dominated Ukrainian skies early in the war, a Ukrainian pilot "could only shoot down two or three". 
"This propaganda is critical because our armed forces are smaller and many believe we cannot compete with them [the Russians]. This is critical during times of conflict," he stated. 
The fact that Ukrainian pilots continue to deny Russia complete control of the sky by flying older, inferior Russian-designed MiG-29s inspired this contemporary folklore. Russia had more than two months to destroy Ukraine's air defences – and failed. Just days into the battle, the Ukrainian government fueled the Ghost of Kyiv myth.  
Ukraine's Security Service (SBU) posted a picture of a fighter pilot on the Telegram messaging app, with a comment praising the "Ghost of Kyiv" for downing ten Russian planes. However, it did not identify the "angel," and subsequent media accounts indicated that the photograph was an old one. 
Legends such as the Ghost of Kyiv are unsurprising when such disparate statistics for Russian and Ukrainian losses are given: there is much possibility for exaggeration. According to the Ukrainian Armed Forces General Staff, Russia has lost 190 planes and 155 helicopters thus far in the battle. However, independent military experts Oryx estimate that Russia lost 26 planes, 39 helicopters, and 48 drones (UAVs). 
Both Russia and Ukraine are notorious for their secrecy on their own casualties. Counting is difficult since planes often crash in Russian-controlled territory and some land there. Experts believe that Russian aircraft were destroyed in the majority of cases by surface-to-air missiles, particularly man-portable air defence systems (Manpads). 
According to Justin Crump of the security consultancy Sybilline, the Ghost of Kyiv tale is significant because "people need myths, heroes, and stories to create cohesiveness and purpose" in the era of social media. 
---
Published By – Chirag Agrawal
Edited By – Chavvi Chaudhary