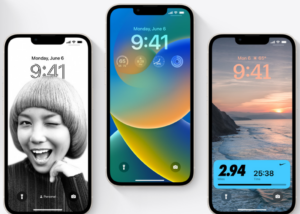 Apple's iOS 16 is going to launch next month, along with a few more stunning new iPhone security and privacy features.
New launches at the event include iOS 16, the Cupertino-based tech giant's major software update for iPhones. Apple's iOS 16 comes with some handy features. Like improvements to the social aspects of the Messages application and new wallpaper-related customizations. And they will let users use widgets on their lock screens for the first time.
iOS 16 is about to fix internet CAPATCHAs.
Apple is finally going to fix the most irritating thing about internet CAPATCHAs boxes. So we all need to figure out how many trucks are there. This feature will use a private token that will allow you to access anywhere you want. And they are ensuring this feature will keep the user data and profile anonymous during all the token processes of verification.
Unsend Messages
This is a great feature that Apple is about to launch in the new IOS. The privacy feature allows you to unsend or recalls any message or email that you didn't mean to send. You can do this within 15 minutes of sending it. There is also a recovery option for deleting messages as well, but that will last for 30 days after deleting the messages.
Lockdown mode
Apple iOS 16 protects iPhones from attack by making them unusable. By using Lockdown mode, most message attachments are blocked, link previews are disabled, and FaceTime calls are blocked if you haven't sent the initial request. This will make it difficult to deliver spyware to someone at risk—such as a journalist or political dissident.
When will iOS 16 arrive?
Every year, Apple has its own events in March and September. This September, Apple's event is usually held on Monday or Tuesday. The prediction is that it will be on September 12 or September 13. And accordingly, Apple commentator, Bloomberg's Mark Gurman Apple might decide to hold off on iPad iOS 16 till October while it focuses more on the iPhone 14 launch.
Therefore, we will see iOS 16 alongside the launch of the iPhone 14, while iPad iOS 16 will appear alongside the October reveal of new iPads.