US Prez Joe Biden was inspired by PM Modi after learning how he manages large amount of crowds flawlessly.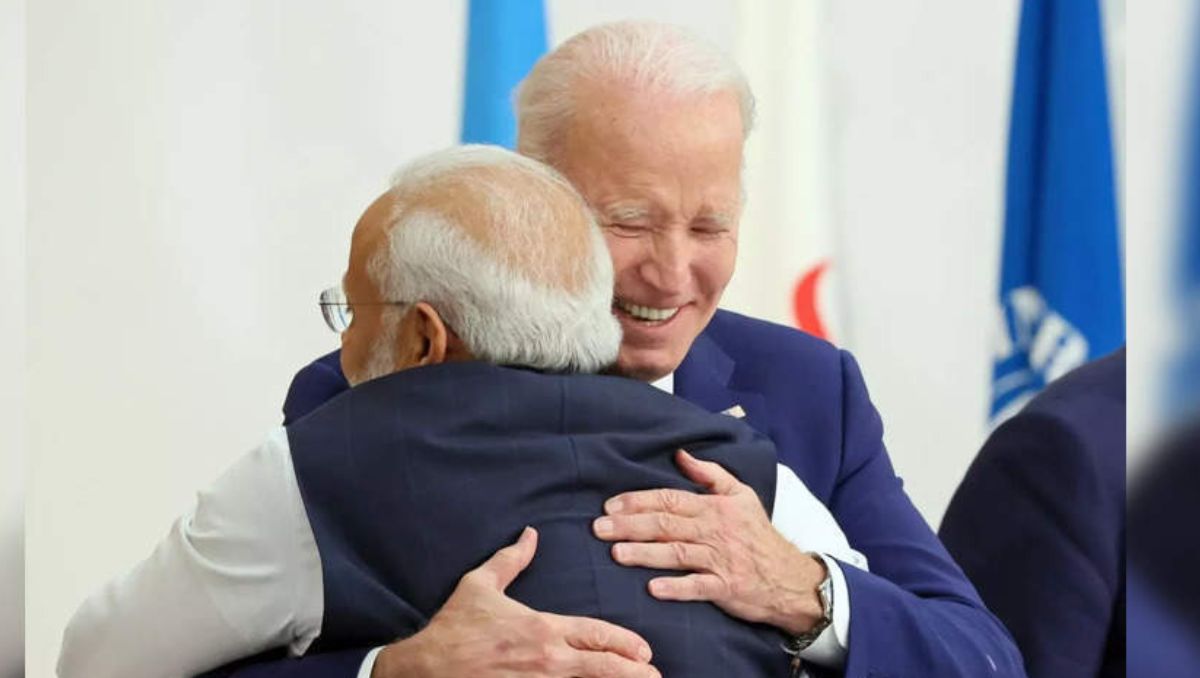 Image Source: TOI
At the Quad (Quadrilateral Security Dialogue) Meeting, which was held on Saturday on the sidelines of the G-7 Summit in Japan, Prez Joe Biden approached PM Modi and explained how he is facing challenges with numerous requests from leading citizens asking him to be a part of PM Modi's program.
The Australian PM Anthony Albanese, who was also there, added to this, saying that he is unable to take in the requests of his citizens as well, as the available capacity is about 20,000.
Further, PM Albanese reminisces how PM Modi was welcomed at the Narendra Modi Stadium during his win from 90,000 people. And as a reply to this, Prez Biden said, ''I should take your autograph.''
The PM visited Japan at the invitation of his Japanese peer, Fumio Kishida. Japan was the host of this G-7 Summit, which is the most influential association currently, from May 19-21.
PM Modi expressed his willingness to host the Quad Summit in India next year in 2024 and assured that the Quad would keep making efforts towards global good, welfare, peace, and prosperity. The leaders of the US, Australia, Japan, and India make up this informal tactical association whose main aim is to work for a prosperous, open, and comprehensive Indo-Pacific region.
Change in Plans for Quad Summit 2023
Formerly, the Quad Meeting was going to be held in Sydney but was then canceled as Prez Joe Biden took back his visit because of proceeding debt limit talks in Washington.
After President Biden's withdrawal, the Quad leaders decided to hold the meeting in Hiroshima to make sure that all four leaders could together stage the growth of Quad over the last year.
Biden also had to call off his important planned visit to Papua New Guinea because of his other emergency engagements. Albanese's decision to cancel the planned Quad summit was viewed as a setback to the desired increase in the United States active role in the Indo-Pacific region as it competes with China, which was seen as a result of their own actions.
Prez Biden extended his gratitude towards Australian PM Albanese and PM Modi for admitting to conducting their meeting in Hiroshima on the sidelines of the G-7 Summit so that all four leaders could highlight Quad's progress.
In addition to their participation in strategic assessments, the Quad leaders appreciated new forms of Quad partnership on robust digital technology, infrastructure, maritime awareness, and submarine cables.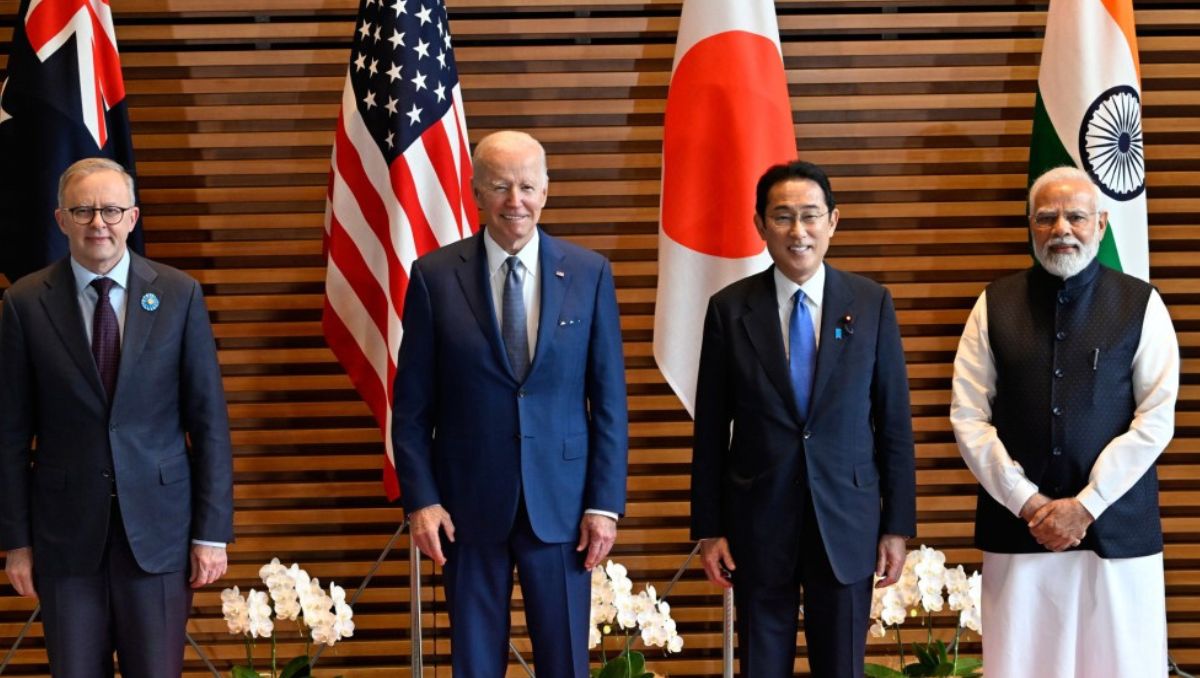 Image Source: Department of Prime Minister and Cabinet
The Quad's positive, practical agenda
In a joint statement, the Quad nations expressed their recognition of the urgent need to address the climate crisis in the Indo-Pacific region. They pledged their dedication to taking significant action on climate change individually and collectively, aligning with international frameworks like the United Nations Framework Convention on Climate Change and the Paris Agreement.
The Quad nations committed to collaborating on various initiatives, including green shipping and ports, disaster risk management, climate information exchange, and capacity building for implementing the Paris Agreement's Article 6. They emphasized the importance of sustainable consumption and production, clean energy access, and increasing climate finance and technology support in the region.
The Quad also announced expanded cooperation on health security, infrastructure development, digital connectivity, space technology applications, maritime domain awareness, and educational exchanges through the Quad Fellowship program.