Kanishtha Agarwal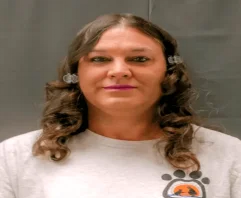 In the USA, a transgender named Amber McLaughlin was sentenced to death by the jury for killing her ex-girlfriend Beverly Guenther with a kitchen knife and dumping her body near the Mississippi River in St Louis, USA. The incident took place 20 years back in 2003 when a case was registered against Amber and has been on trial since then. It was later this Tuesday that her last plea was declined and was sentenced to death.
How Amber stabbed Guenther in Mississippi USA
Before initiating the gender change, the case was registered against Amber in the name of Scott McLaughlin by Guenther's neighbors' in 2003. For the past three years, some bodily changes were seen in Amber. Back in 2003, Laughlin and Guenther used to date. After their breakup, Scott used to stalk Guenther and even used to hide at her office building. On November 20, 2003, he fatally stabbed her kitchen wife when she was returning home. Guenther's neighbors then filed a case against him.
Police found evidence in Guenther's murder place in the USA
 According to court reports Guenther already doubted McLaughlin's unusual behavior. She informed and police and mostly police used to escort her to the car after work. On November 20, 2003 neighbors called the police where they found a broken kitchen knife handle and a trail of blood. A day later, McLaughlin informed the police about the dumped body. McLaughlin was convicted of first-degree murder in 2006. A judge sentenced McLaughlin to death after a jury deadlocked on the sentence.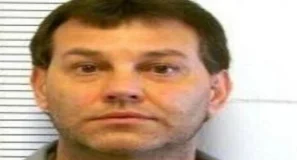 How jury executed Amber in Missouri USA case
Her jury rejected three of the four aggravating circumstances advanced by St. Louis County prosecutors but split on its sentencing verdict. The vast majority of death-penalty states require a unanimous jury vote for death before the death penalty may be imposed. But under Missouri law, a non-animous jury vote is deemed a hung jury, triggering a statutory provision that allowed McLaughlin's trial judge to independently impose a sentence. McLaughlin's trial judge then relied upon the aggravating circumstances rejected by the jury to sentence McLaughlin to death.
Pleas' and Application presented to Missouri USA court
In a 27-page application for clemency filed on December 12, 2022, clemency counsel described the chronic trauma McLaughlin endured when she was a child. They even described that she was mentally unwell and even had a traumatic childhood. Further her lawyers told that she even attempted multiple suicide attempts both as a child and as an adult. She was continuously abused by her foster parents and adoptive father. McLaughlin's clemency lawyers argued, "Would have refuted the sole remaining aggravating factor, in the case that McLaughlin had acted with the depravity of mind when she killed her ex-girlfriend."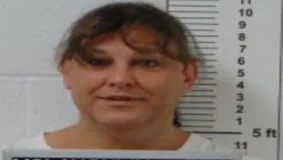 Who supported McLaughlin's clemency in Missouri USA Case?
McLaughlin's clemency petition has received support from groups, including, seven former Missouri and appellate judges and two Missouri members of congress. Retired Missouri Supreme Court CJ Michael A. Wolff wrote to Missouri Governor Mike Parson on December 15, 2022, urging that he must commute McLaughlin's sentence to life without parole. Representatives Cori Bush and Emanuel Cleaver wrote to Parson on December 27, 2022, "We believe in accountability but also the sanctity of life, and do not think these tenets are mutually exclusive. You have it in your power to save a life by granting clemency. We urge you to use it."
The last plea in the court of Missouri USA
McLaughlin's lawyers lastly requested a plea and clemency which was declined by the governor. In the previous hearings, she was told to be mentally ill at the time of the murder as she has suffered multiple cases of abuse since childhood. The reports submitted told that her former parents rubbed feces when she was a toddler, and even her adoptive father used Stun Gun and beat her with a baton. She was in depression and even multiple suicides. However, the court said there is no such proof of that.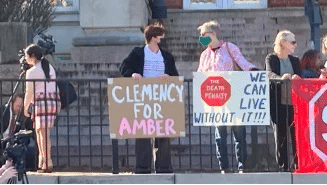 Her last words and meal at the USA inmate cell
As per asked her last wish, she was asked about her last meal. She was provided with a cheeseburger, French fries, a strawberry milkshake, and peanuts M&M. Her execution faced criticism from campaigners and her legal team, who argued her long-standing mental health issues, should have been taken into account when giving her sentence. While talking to a spiritual leader she was injected with doses of pentobarbital and after a few minutes, she died. Her last written note wrote, "I am sorry for what I did, I am a loving and caring person."