Films have become an inspiration for lifestyle and living these days. People are so intrigued by reel-life dramas that they question their rooting cause, same happened with Sooraj Barjatia's upcoming film Uunchai and its story behind it.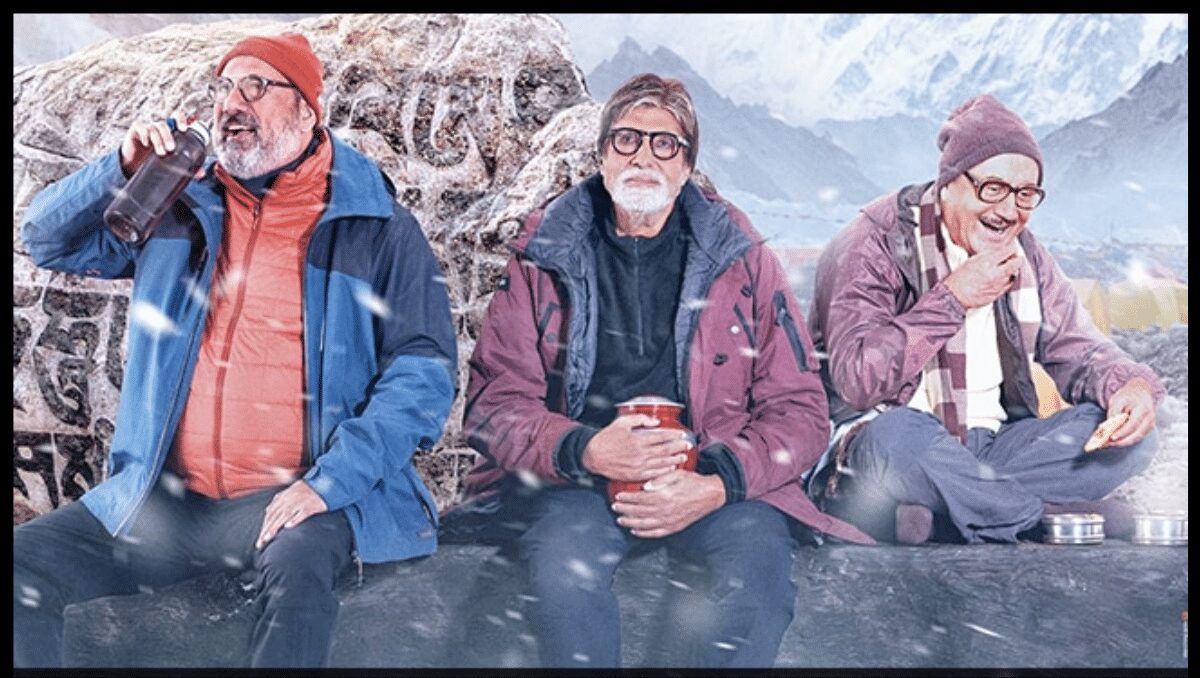 The family filmmaker Sooraj Barjatia is back with another family entertainer Uunchai starring Mega superstar Amitabh Bachchan, Anupam Kher, Boman Irani, Parineeti Chopra, Neena Gupta, and many more. The film talks about three friends who intend on breaking the general stereotype surrounding senior citizens and decide to go on a trip to Everest and try to climb Everest as well.
Read More: Vogue sues Drake and 21 Savage for $4 million
The film has a slight humor that tries to motivate the seniors of the country to believe in their dreams and to believe that dreams should be alive and that you should try to fulfill them till your last breath. The movie features Amitabh Bachchan, Anupam Kher, and Boman Irani in the main lead roles accompanied by Parineeti Chopra and Nina Gupta.
The film is already making the headlines because of its unique storyline and concept. The film deals with a light yet impactful concept trying to aware people of seniors and the dreams that they quit. The film delivers a message of never quitting and going on with your dreams no matter what. The film motivates the audience to follow a healthy lifestyle and to follow fitness from the early stage till the oldest.
The filmmaker said that this story is inspired by real life, where three old friends decide to ditch their worries and plan to climb Mount Everest to enjoy and fulfill their dreams. The film tells the audience to have faith in themselves that they can achieve anything no matter what their age is.
This film proves itself to be one of the most motivating films trying to help people to believe in fitness and lifestyle again. People believing in fitness and motivation should really watch this film to have the moment to enjoy a slice of life. The film will be released on 11 November 2022 in India and the trailer of the film looks amazing.
The team has already started its promotions online and offline. All the actors are quite excited to seek the theatrical response from the audience. The film will be competing with previously released films like Phone Bhoot, Mili, and Double XL, yet the film has a chance to perform well than them.
Read More: "Black Panther: Wakanda Forever" could be the Marvel's 11th billion-dollar movie