As India's modern batting great Kohli will return to competitive cricket at the Asia Cup.
Former India captain Virat Kohli spoke about his comeback to the Indian team after taking sporadic breaks after the Indian Premier League 2022. Speaking to broadcaster Star Sports, Kohli said that he has been feeling light after his break from professional cricket. In a candid interview, the former captain touched upon the subjects of mental health, his training process and what he brings to the table for the Indian team.
Virat Kohli who has been enduring a wretched run with the bat, scored only 76 runs across one Test match, two T20Is and two ODIs against England. After the tour concluded, Kohli took a break and went on to miss the following two tours – West Indies and Zimbabwe.
As India's modern batting great Kohli will return to competitive cricket at the Asia Cup, he will be aiming to make a strong comeback when India takes on Pakistan in their opening match of the continental tournament on August 28.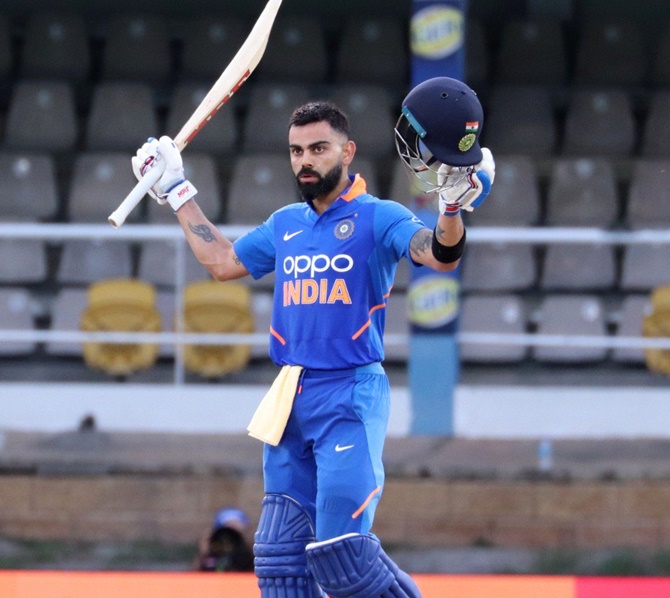 Though Kohli is known for his aggression and intensity, which often rubs on his teammates, the former captain revealed the mental health that forced him to step away from the sport recently. Kohli had previously suffered from mental health issues during the 2014 tour of England.
For the first time in 10 years, He didn't touch his bat for a month. He realised that he was trying to fake his intensity a bit recently. He was convincing himself that no, he had the intensity. But his body was telling him to stop. The mind was telling him to take a break and step back, as Kohli said in a video shared by Star Sports.
He is looked at as a guy who is mentally very strong and he is. But everyone has a limit and you need to recognize that limit, otherwise, things can get unhealthy for you. This period taught me a lot of things that I wasn't allowed to come to the surface of. When they eventually came up, I embraced them.
He says that he is not shy to admit that he was feeling mentally down. This is a very normal thing to feel, but we don't speak because we are hesitant. We don't want to be looked at as mentally weak. Trust me, faking to be strong is far worse than admitting to being weak," he said.
Kohli's return to competitive cricket will coincide with his 100th T20I match. He has scored 3308 runs, including an unbeaten 94, at a strike rate of 137.66 in the shortest format of the game.
He said that he is feeling light for sure. It wasn't just about the workload of cricket, other things were happening as well which contributed to me going into that space," Kohli said.
He said that he learned a lot during this time. He was looking at things from one lens, he play with passion, he played with a lot of heart, but the perception outside might not be the same and people might not understand the value of that as well," he further added.
He got a reality check at that time, that everyone does not think like him. He was pushing myself in that competitive zone but it wasn't coming naturally to me," the batter explained.
Asked about how things unfolded and how he got to know, Kohli said that it was long before he realised that things were not coming naturally to him.
He is someone like, let's see what the day has for me and be part of everything that you do through the day with absolute intensity, presence and happiness. And that's who I have always been. And people ask me a lot, 'how do you do this on the field?' and I just tell them that I love playing the game.
I love the fact that I have so much to contribute with every ball and I give every inch of my energy on the field. And for me it never felt abnormal," he explained. Kohli further stated that he takes intensive preparation ahead of each of his games, something that comes naturally to him. However, in his rough phase, he said that he had to push himself to do everything.
Even within the team they ask me, how do you keep up with it and I just say one simple thing – I want my team to win at any cost even if it means that I am gasping for breath when I walk off the field – so be it. That's the kind of preparation I go through to play like that. And that was not happening naturally, and I had to push myself," Kohli set.
Kohli elaborated on the mental health aspect and said that he had hesitated before accepting and seeking help.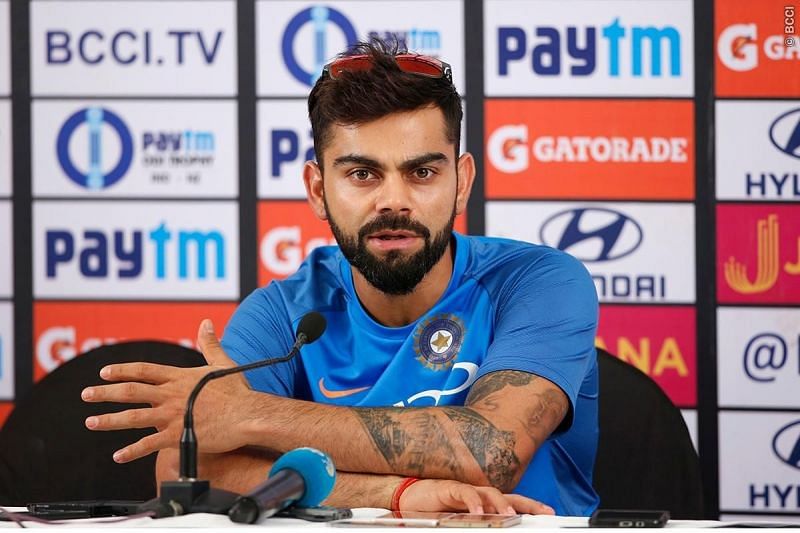 He understands that people are inspired by me, but you cannot stop being a human being because of that. People love you because you are yourself always and I am not shy to admit that I was feeling mentally down. It's not abnormal, talk about it, discuss it with people, and no one's gonna think you are weak. People are going to think that you are empowered and you will get help from sources that you did not even imagine," he told.