The West is speeding up arms shipments to Ukraine to protect itself against Russia. But who pays for this anti-air, anti-armor, drones, radars, helicopters, howitzers, and other weapons? And who is winning in this 50-day-long war? 
The US has announced that it will provide an additional $800 million to Ukraine in guns, ammunition, and other security support. "The US and its allies and partners have given Ukraine a consistent supply of armaments that have been crucial in continuing its battle against the Russian invasion," US President Joe Biden said on Wednesday.    
Since Russian soldiers invaded Ukraine on February 24, the US has provided Kyiv with military supplies totalling more than $2.4 billion. Stinger anti-aircraft systems, Javelin anti-armour systems, Switchblade drones, air surveillance radars, Mi17 helicopters, 155mm howitzers, and other items are among the supplies.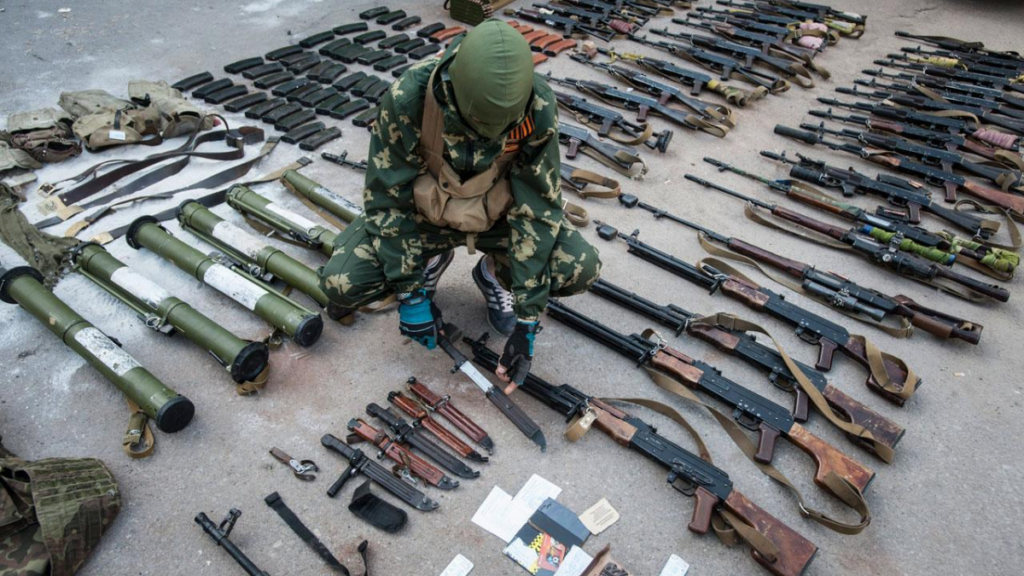 30 COUNTRIES SEND ARMS 
But it isn't only the United States. Canada, the United Kingdom, Germany, Italy, and Turkey are among the 30-plus nations that supply Ukraine with weaponry and defence equipment manufactured by state-owned or private enterprises.    
Ukraine is using Polish and Czech military equipment in the conflict, which has resulted in hundreds of deaths, millions of displaced people, and widespread destruction.   
Ukraine will also receive economic aid to purchase weaponry and ammunition. After Russia's President Vladimir Putin invaded Ukraine to impose its neighbour's neutrality in his strategic fight with the West, the European Union committed an additional $543 million on April 7, bringing the EU's military aid to Kyiv to $1.63 billion.  
These supplies are being made to defend the pro-Western administration in Kyiv and increase sanctions on Russia. Putin is also alarmed by NATO's development in Putin's neighbourhood, although it avoided direct conflict with Russia since Ukraine isn't a member. 
WHO PAYS AND WHO BENEFITS?
Where do these weapons originate from, in any case?    
Defence manufacturing is mainly in the hands of private companies in the United States and Europe. When a government declares military aid, one of the agreements requires it to compensate defence firms who create supplies for the country in need.  
This country repays its debt over 25-30 years at global-standard interest rates, as high as 1% of the principal amount. Japan offers considerably more time to repay. In China, however, the average age is barely 15 years.  
If the loan is not repaid, the lending government may face the fury of its domestic political adversaries. Taxpayers could wonder why they should pay to equip and protect another country.  
Many say that the US has been reticent to contribute to the UN because there is no return. Direct military help to Ukraine, on the other hand, has been pouring in thick and fast. A key motive is a strategic interest. The danger is that if Putin is not pushed back, he will not stop in Ukraine. Around Russia, many former Soviet members (whose breakaway still irritates Putin) have embraced the West.  
UNITED STATES- THE MOST POWERFUL PLAYER
However, there is no disputing that conflict is profitable for defence contractors and manufacturers. In addition, the United States is the world's top defence contractor and supplier of armaments. (Russia is the world's second-largest arms exporter, although its volume is around one-third of the United States.)  
According to the Stockholm International Peace Research Institute (SIPRI), five of the world's top ten defence contractors are based in the United States. By far, the most influential company in the field is Lockheed Martin.    
Following Russia's invasion, weaponry supplies may appear to be flowing in. However, they were already arriving, albeit in smaller numbers, which may have played a role in the attack. President Donald Trump of the United States issued a licence for Ukraine to acquire armaments and shippers $47 million worth of weapons at the end of 2017.  
After Trump decided to arm Ukraine with Javelin anti-tank missiles, Lockheed Martin was awarded the contract in 2018. Observers worried that the action might push Putin into a regional conflict. Despite Trump's loss to Joe Biden in the presidential election, the US continues to sell weaponry to Ukraine.    
Military assistance remains unchanged. The delivery of weapons by the US to Ukraine has increased since 2019. Cargo aircraft from the United States continued to land in Kyiv. Putin's threats came true when he authorised the invasion.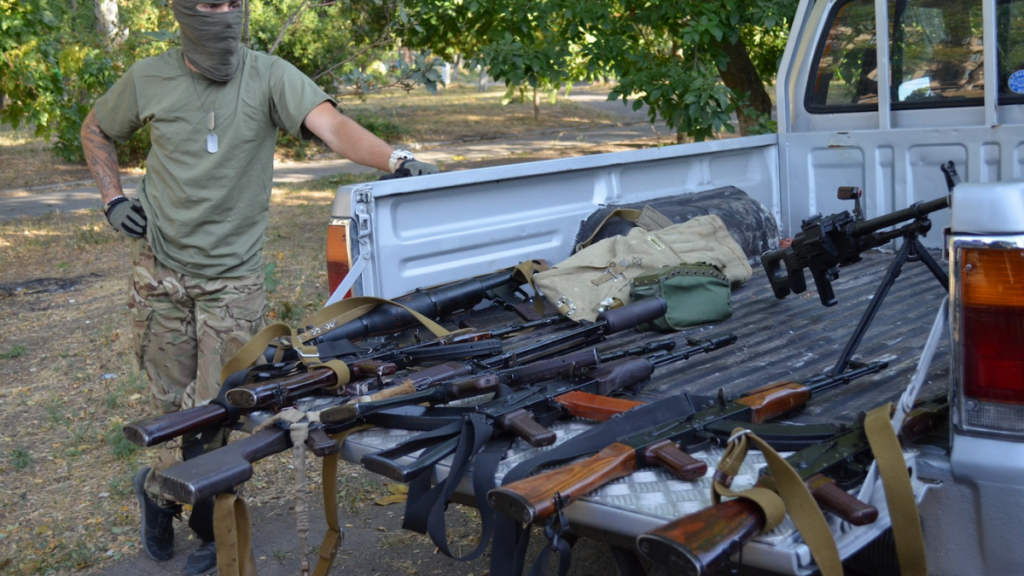 'THEY WANT PROFITS' 
"Defense production is mostly in the hands of private entities in the US and Europe," Major General (retired) GD Bakshi commented. In light of the Russia-Ukraine conflict, transparency remains elusive. On the other hand, payments with interest are usually caused by the government that receives military help. This is how it functions."  
"This is how governments like the United States operate." War is profitable for them, which is what they did throughout WWII. Russia and Germany were placed against each other. A total of 25 million Russians perished. The German death toll was estimated to be at 7 million. According to GD Bakshi, those who provided weaponry and ammunition laughed at the bank.   
ADDITIONAL SUPPLIES ARE ON THE WAY 
So, where do they go from here? Russia has once again cautioned that supplying arms to Ukraine jeopardises any chance of settling the conflict.  
However, Biden stated on Wednesday that the United States and its allies' and partners' consistent supply of weaponry has contributed to Putin's failure in his early war plans to invade and govern Ukraine.  
Russia's soldiers have been unable to penetrate Kyiv, Ukraine's capital, and President Volodymyr Zelenskyy has remained in power, pleading with the West to provide additional armaments. And there has been a positive response.    
"The US will continue to assist Ukraine with the means to defend itself," he said. 
"The current tranche is suited to the larger attack we anticipate Russia to unleash in eastern Ukraine," Biden said. The previous tranche was "tuned to the wider assault we expect Russia to launch."
"We can't relax right now," Biden added.
Published By: Aman Gupta
Edited BY: Vanshika Sahu