In light of recent decisions made by NATO nations to send heavier Main-Battle-Tanks to Ukraine, this article implores whether the Western resistance to send weapons of a higher caliber to Ukraine is shifting, what political background, limitations, and implications it has – and an overall assessment of whether Ukraine benefits in the current situation.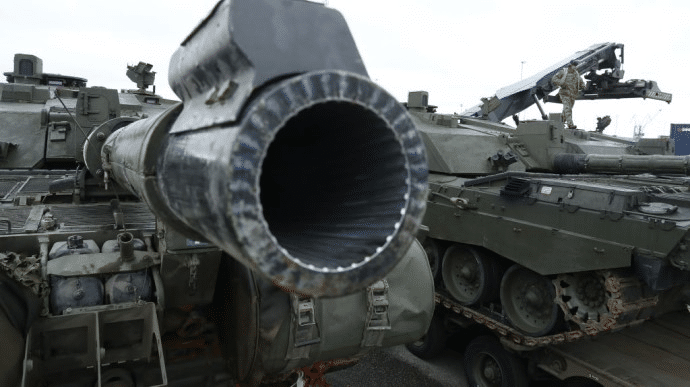 As the Russia-Ukraine War enters its 325th day of ongoing hostilities – the attitude of third parties towards the conflict seems to be undergoing a significant shift. On January 4th, President Emmanuel Macron of France announced that he is prepared to deploy a consignment of AMX-10RC tanks to Ukraine.
While the West has been providing Ukraine with weapons, including tanks and artillery guns – they were usually of Soviet make & model – and fell under the category of 'light armory'. Macron's decision broke a 'diplomatic impasse' surrounding NATO and its resistance to supply heavy-duty armor to the conflict-stricken nation.
This set off a range of diplomatic dominos – within days the US announced that it would be sending a consignment of Bradley infantry units, followed by the UK pledging 10 Challenger-II MBTs & Germany's decision to send its Marder infantry fighting vehicles.
Main-Battle-Tanks (MBTs) also known as battle tank or universal tank, is a tank that fills the role of armor-protected direct fire and maneuver in many modern armies. In short, these are highly versatile weapons of war with better-engineered engines, enhanced armor protection & higher firepower as opposed to the lighter tanks, having equal parts defense & offense capabilities.
Some examples of MBTs that are currently under talks of being deployed to Ukraine apart from the French AMX-10 RC include the American M1 Abrams, British Challenger II, & most importantly the German Leopard II.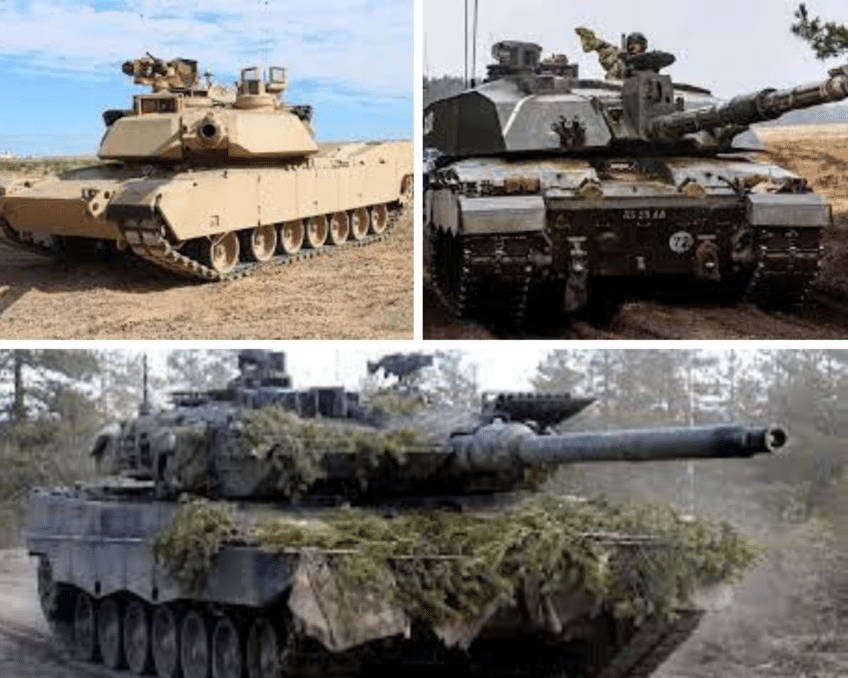 The national identity of these tanks tends to play a significant role, as it did when Poland joined the list of NATO nations a few days back when the Polish President Andrzez Duda pledged to send a 'company' of German-manufactured Leopard 2 tanks at a meeting with Ukrainian President Volodymyr Zelensky.
This decision was met with opposition from the German chancellor, who refused to give permission to allow Poland in carrying out its pledge. Since Leopard tanks are manufactured in Germany, a third party needs German permission to re-export these tanks to a third party.
In light of this background, let us assess why the Western position is seemingly shifting to arming Ukraine with heavier tanks – and what roadblocks are standing in its way. We shall then move on to a micro-analysis of the benefits and liabilities surrounding the deployment of MBTs in Ukraine, and conclude with predictions for what lies ahead in the future.
The Shifting Western Position

The Western nations for the majority of the conflict adopted strategic distance from an involvement standpoint. While the NATO allies of Ukraine have supplied it with a variety of weapons, including the Soviet-era T2 tanks – heavier armaments did not get sanctioned despite repeated requests from Ukraine.
The line of recent pledges however seems to change that, and experts believe this shift is rooted in a general realisation of the West that their apprehension of being accused of being party to the conflict would not come at the cost of delivering weapons. As long as NATO nations do not deploy troops in the zone, no convention of war can hold them from becoming parties to the conflict.
Some academics have urged the leaders to support Ukraine with better weaponry – as the size, shipment quantity & caliber of weapons will still leave the NATO's stance unaffected. Examples have been cited of Iran, which has been constantly supporting Russia with weapons – and how it remains in an unimpeachable position of not being a party to the conflict.
The biggest roadblock to this evolution of Western realisation is Germany. As Jessica Berlin of the German Marshall Fund explains in a DW interview – this is more a subjective stance of the Chancellor's office than the entire nation itself.
The Chancellor has put up repeated opposition to expanding Western support towards Ukraine as it fears that it would have to 'go it alone' and an excessive pledge of German-manufactured heavy weaponry can invite Russian resistance towards Germany as a party to the conflict. However, as most experts agree – the rules of war and its declaration do not operate on such premises.
Behind Germany's resistance to the move lies a greater gap in Europe of a 'binding power'. Germany is pushing for a Trans-Atlantic cooperation council to facilitate Western aid for Ukraine, one where the USA takes a more active role.
As Germany and its European neighbors have more to lose if this conflict turns against them – vis-a-vis their excessive energy dependence on Russia & proximity to the zone of conflict – it appears that NATO allies are expecting the usual 'hail-mary' of wider US intervention.
Sending MBTs to Ukraine: A Benefit-Liability Analysis
Benefits
Ukraine has been fighting the conflict with more or less Soviet-era weapons since the very beginning. While the initial support of the Western nations allowed Ukraine to build a reputable stockpile of ex-Soviet military vehicles – it is now dwindling in face of the conflict dragging on.
Open Source Monitoring through visuals confirms that Ukraine has lost close to 447 tanks till now.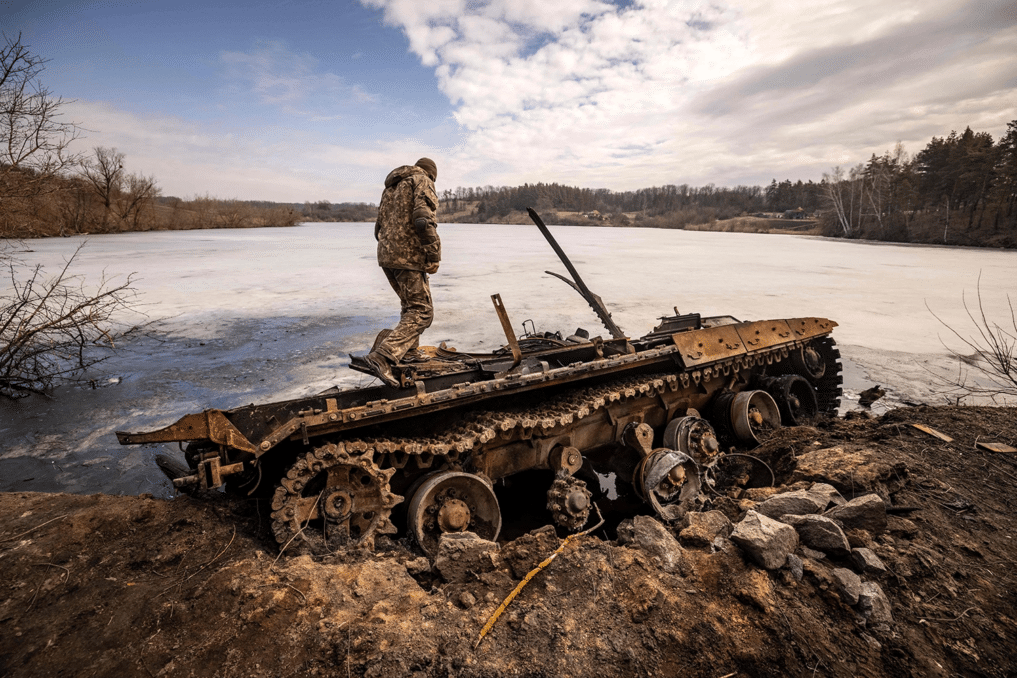 The archaic nature of the Soviet-era vehicles also brings about the problem of sourcing spare parts & specific ammunition – which are becoming more and more scarce.
This is where the Western tanks can be a benefit for Ukraine. There is more standardisation in the ammunition used by NATO tanks – and these shells are easily available. While most of the western tanks that are pledged are older variants of currently used models, they have the advantage of being built better in comparison to the Soviet-era war machines.
Better vehicle design allows Western tanks to have better enemy-spotting abilities. In a split second – optics can be the thin line between winning an engagement or going down in a tank fire. Since Western tanks were and have been designed to be safer – it ensures higher crew survivability over their Russian counterparts that are mass-produced for an expendable army.
Soviet-era & even contemporary Russian tanks are notoriously susceptible to dangerous accidents – including the likelihood of the comically named yet deadly jack-in-the-box effect, where the turrets of tanks get blown out from the hulls after an accidental onboard detonation (seen below).
Better design of the Western tanks ensures adequate failsafe to avoid such catastrophic disasters.
The final advantage is relatively simple – NATO tanks are faster, especially when going in reverse. This can sometimes be a 3 times difference and has been a major problem in the Ukraine theater, the tanks are rarely able to back out of dangerous situations.
Liabilities
Western MBTs might not be as much of a boon as they might appear. The main liability surrounds the benefits of these MBTs themselves – their better design, engineering & safety require extensive periods of training & logistical compliance for the Ukraine armed forces to put them to use – requiring time which it can hardly spare.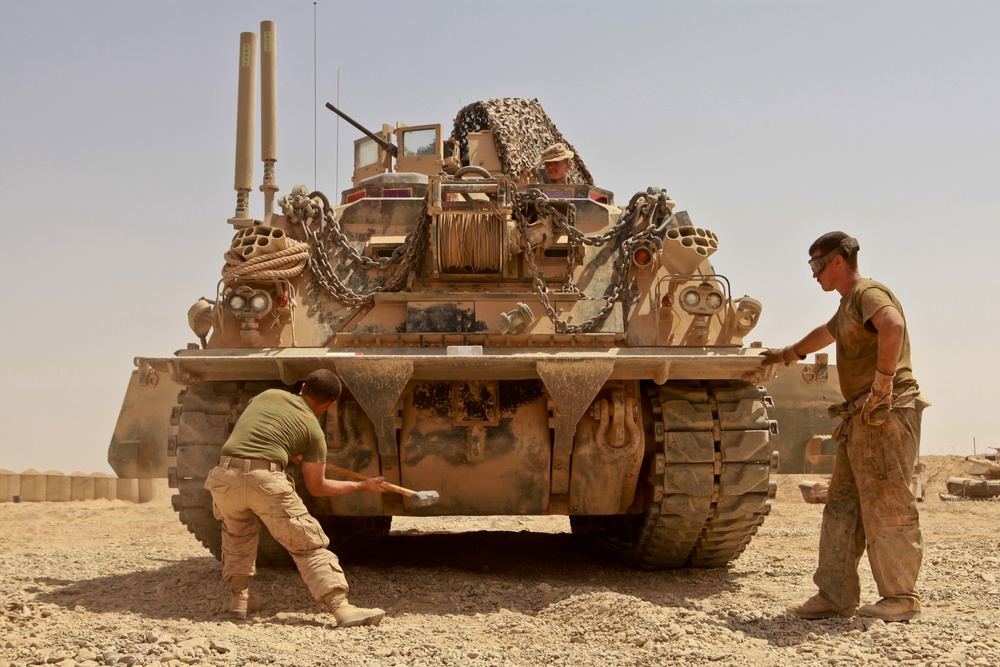 The technological edge of these vehicles, coupled with tricky engineering makes them subject to expensive, extensive, and more frequent maintenance. The 'duct-tape & screwdriver' approach of Soviet tanks is lost while upgrading to the albeit better equipped western models, which are designed for function and usability and need a massive logistics effort behind them.
The biggest problem comes with the way the tanks are pledged – small consignments of different models.
Ukrainian tank crews and mechanics will need to be trained to operate and maintain all types of their new Western tanks. The standard textbook method of the T2 would have to be scrapped, and specialised units would have to be assigned for maintenance.
While ammunition can be standardised, a huge list of spare parts would be required, alongside any diagnostic equipment that might be needed. Some models also require recovery vehicles to keep them operational, so that has to be kept in mind.
Overall, the above problem makes the current pledge of MBTs to Ukraine a logistical fever dream for both the donor nations & the recipient.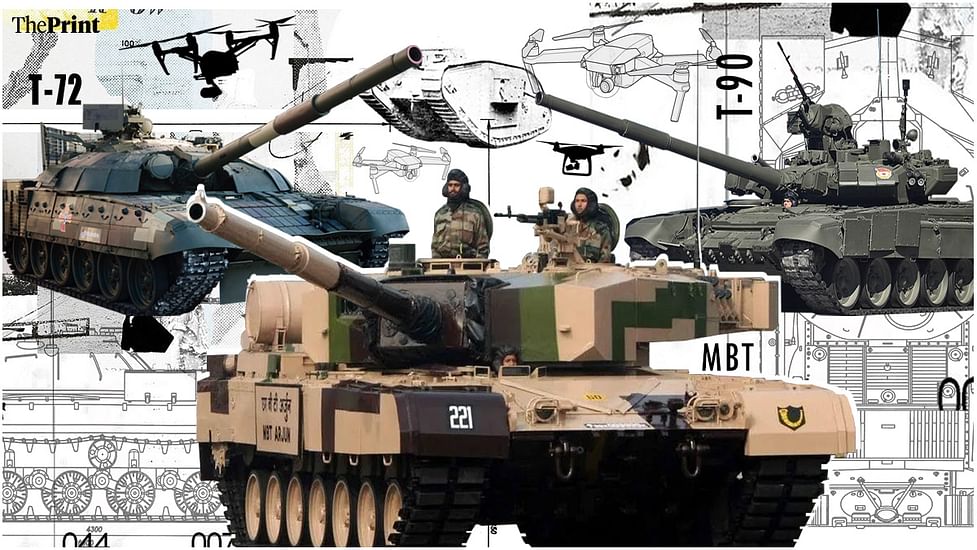 As a former anonymous U.S. Marine & tank commander adds, the donor nations also face national security risks as there are possibilities of the much harder-to-maintain machines being damaged or captured by enemy forces.
The Western tanks face further liabilities of being heavy, due to their size and armor. In comparison to the Soviet tanks, this difference can sometimes be close to 20 tons. The added weight reduces the mobility of these vehicles, especially while crossing temporary bridges.
Finally, some Western MBTs, especially the Abrams have the reputation of being fuel-guzzling beasts. This significantly reduces the effective range of these vehicles.
What lies ahead?
Many experts believe that the shift of the western nations is 'too little, too late', not only are they reacting slowly, significant cohesion within the NATO allies slows it further and reduces the overall benefit of such a move. Ukraine needs close to 300 tanks, and the current pledges are in no way close to that.
Also, the situation of sending smaller consignments of a variety of models is unfeasible, as we observed. Eventually, Ukraine's Western allies would need to agree to send one type in quantity, rather than smaller consignments of a variety of models. This standard model would be best realised in the Leopard tanks, but with current German resistance continuing, a significant amount of cooperation is required for that to happen. This cooperation needs to go beyond the deployment of MBTs and has to be more
With Russia rapidly refreshing its numbers and armaments, the West needs to act quickly if it wants the conflict to end anytime soon.