A 24-year-old man is charged with murdering his live-in girlfriend in west Delhi by strangling her with a phone line and hiding her body in a Dhaba refrigerator before getting married to another lady later that day.
-Written By: Jivika Gulati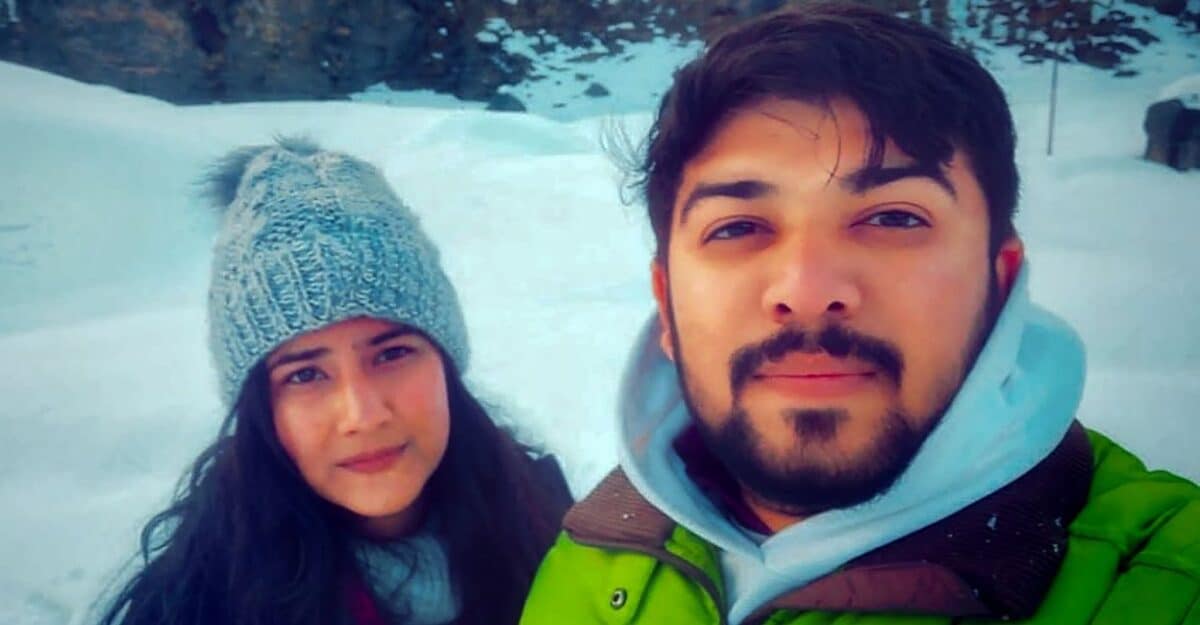 https://www.onmanorama.com/news/india/2023/02/15/delhi-man-kills-girlfriend-marries-another-woman-same-day.html
Another horrific occurrence involving a 23-year-old lady who was murdered by her boyfriend and left in a freezer at a Dhaba close to the Mitraon hamlet in Delhi's Narfagarh neighborhood occurs in the capital, similar to the Shraddha Walker case.
Police said that on the evenings of February 9 and 10, the victim, Nikki Yadav, was strangled to death by her lover Sahil Gehlot. The accused is suspected of strangling the lady in his car with the data wire from his phone, putting her body in the Dhaba's refrigerator, and then departing the same day to be married to a different woman. Tuesday saw the day when he was arrested.
How Did They Connect?
Sahil, a native of Mitraon village, met Nikki, a resident of Jhajjar in Haryana, in 2018 while they were both preparing for exams in the Uttam Nagar area. Sahil is from Haryana. They ultimately enrolled at the same college in Greater Noida.
The couple set up residence in a rented property in Greater Noida and started living together. During the Covid lockdown, they went back to their homes, and once it was through, they started living together in a rental home in the Dwarka district. Since then, they have been a live-in couple.
What ensued Later?
While living together, the accused and the victim kept their relationship a secret from their family. Only Yadav's sister knew about their connection as she periodically visited them.
According to sources, Sahil's family allegedly put pressure on him to marry a different woman and even set the wedding date for February 10. After finding out about his impending marriage, Nikki confronted him, and the two got into a fight.
Additional DCP (Dwarka) Vikram Singh said in an interview with ANI, "The defendant was preparing to marry a different woman, according to the preliminary inquiry. And when the victim found out, she resisted and requested him to marry her."
On the day of the alleged murder, Nikki requested that Gehlot meets him at their house. Indian Express claims that the couple left the residence in a car at 11 p.m. and arrived at Kashmere Gate. Gehlot is accused of strangling her with a data wire after an hour-long fight. He then reportedly panicked and drove the car while her body was still inside.
According to investigators, Gehlot entered his dhaba at about 4 am and allegedly decided to hide the body inside a freezer. He placed her corpse into a blue, one-door refrigerator and fastened the door with cable cables. He then went back home to prepare for his wedding. The refrigerator wasn't working, and Gehlot told the cops that the dhaba was closed as a result of the wedding.
How Was Sahil Detained?
Her family, who resided in Jhajjar, Haryana, was unable to contact her. The woman was reported missing by a neighbor who knew the couple by phone. There was nobody home when the cops arrived at Gehlot's Mitraon residence. His phone had been switched off. After many raids, he was eventually captured in Kair village. For the police, Gehlot found the corpse, which was then transported for additional examination. The police have also taken possession of his automobile, which was used in the crime.
According to Ravindra Yadav, Special Commissioner of Police, Crime Branch, a murder complaint and an evidence destruction case have both been filed at the Baba Haridas Nagar police station. During the investigation, the investigators will also look into the accuser's allegations.