World Bank analysts slashed their global growth forecast by 1.2 percentage points to 2.9% for 2022, warning that Russia's invasion of Ukraine has compounded the damage of the COVID-19 pandemic.
The Russian invasion of Ukraine had exacerbated the slowdown in the global economy, which may now enter a prolonged period of weak growth and high inflation, the World Bank said in its Global Economic Prospects report. 
World Bank President David Malpass said the war was hammering global growth, causing fresh COVID-19 lockdowns in China, disruptions to supply chains and the risk of stagflation, a period of weak growth and high inflation last seen in the 1970s. 
The danger of stagflation today is great, wrote Malpass in the foreword to the report. With inflation running at multi-decade highs in many countries and supply expected to grow slowly, there is a risk of inflation remaining high longer." As a result, Malpass said, between 2021 and 2024, global growth is projected to slow by 2.7 percentage points, more than two times that seen between 1976 and 1979.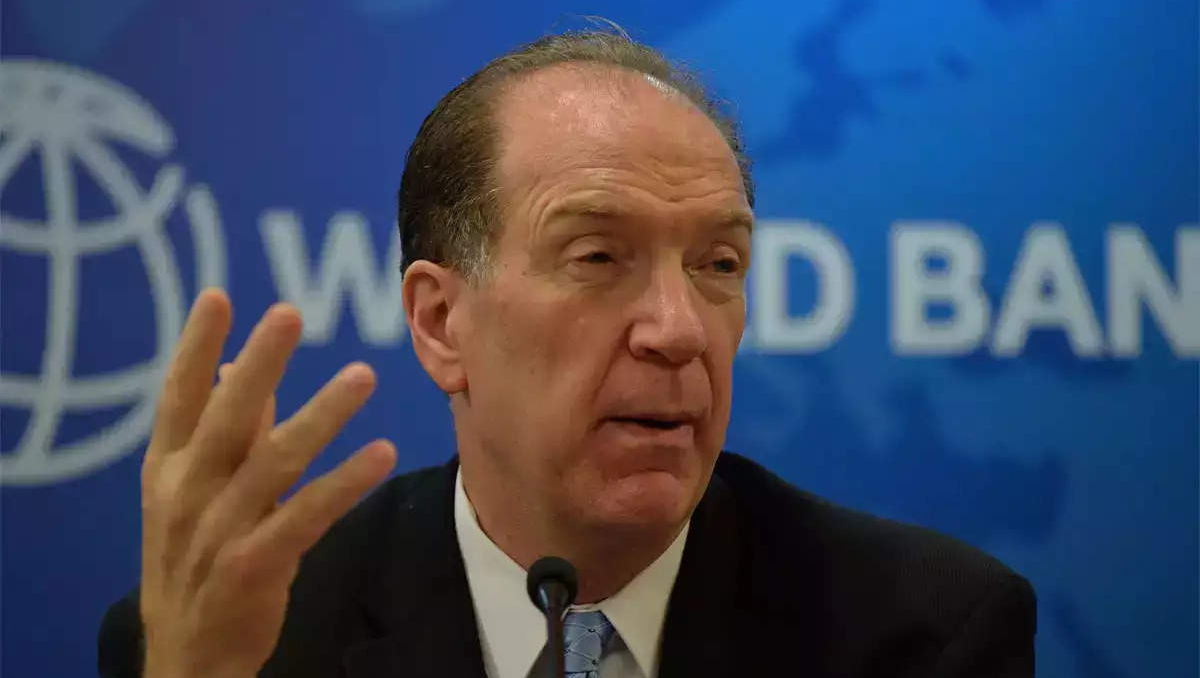 According to the report, interest rate increases required to control inflation at the end of the 1970s were so steep that they triggered a global recession in 1982 and a string of financial crises in emerging markets and developing economies. 
Although there were similarities to the situation then, there were also significant differences, such as the strength of the U.S. dollar, lower oil prices, and generally strong balance sheets at major financial institutions. 
Malpass said that the policymakers should coordinate aid to Ukraine, counter the spike in oil and food prices, step up debt relief, increase efforts to contain COVID-19, and speed up the transition to a low-carbon economy.
Global growth is expected to drop to 2.9% in 2022 from 5.7% in 2021, with growth hovering near that level in 2023 and 2024. However, global inflation is expected to moderate next year but will likely remain above the target in many economies. 
After hitting 5.1% in 2021, growth in advanced economies was predicted to decelerate to 2.6% in 2022 and 2.2% in 2023. 
In 2022, emerging market and developing economies achieved growth of just 3.4%, down from 6.6% in 2021 and far below the annual average of 4.8% seen in 2011-2019.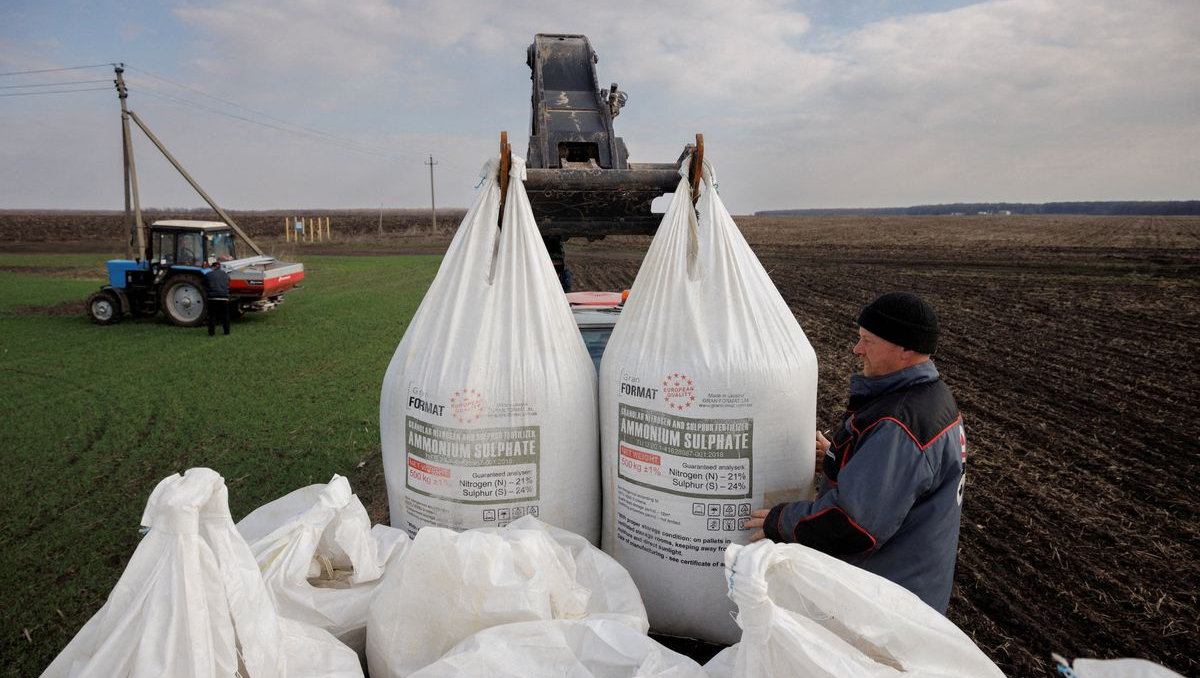 In nearly 70% of emerging markets and developing economies, 2022 growth forecasts have been revised downward due to negative spillovers from the war in Ukraine. 
The regional economy of Europe and Central Asia, which does not include Western Europe, is expected to contract by 2.9% after growing by 6.5% in 2021, then picking up to grow by 1.5% in 2023. The Ukrainian economy is expected to contract by 45.1%, while Russia's is expected to contract by 8.9%. 
According to the World Bank, growth in Latin America and the Caribbean growth is expected to slow dramatically, reaching just 2.5% this year and 1.9% in 2023. With rising oil prices, the Middle East and North Africa would see a growth of 5.3% in 2022 and 3.6% in 2023, while South Asia would grow 6.8% this year and 5.8% in 2023. 
The World Bank said that Sub-Saharan Africa's growth was expected to slow somewhat to 3.7% in 2022 from 4.2% in 2021. 
'Risk of malnutrition and famine'
"Several years of above-average inflation and below-average growth are likely now, with potentially destabilizing consequences for low- and middle-income economies," Malpass said. He said there is a severe risk of malnutrition and even famine in some areas.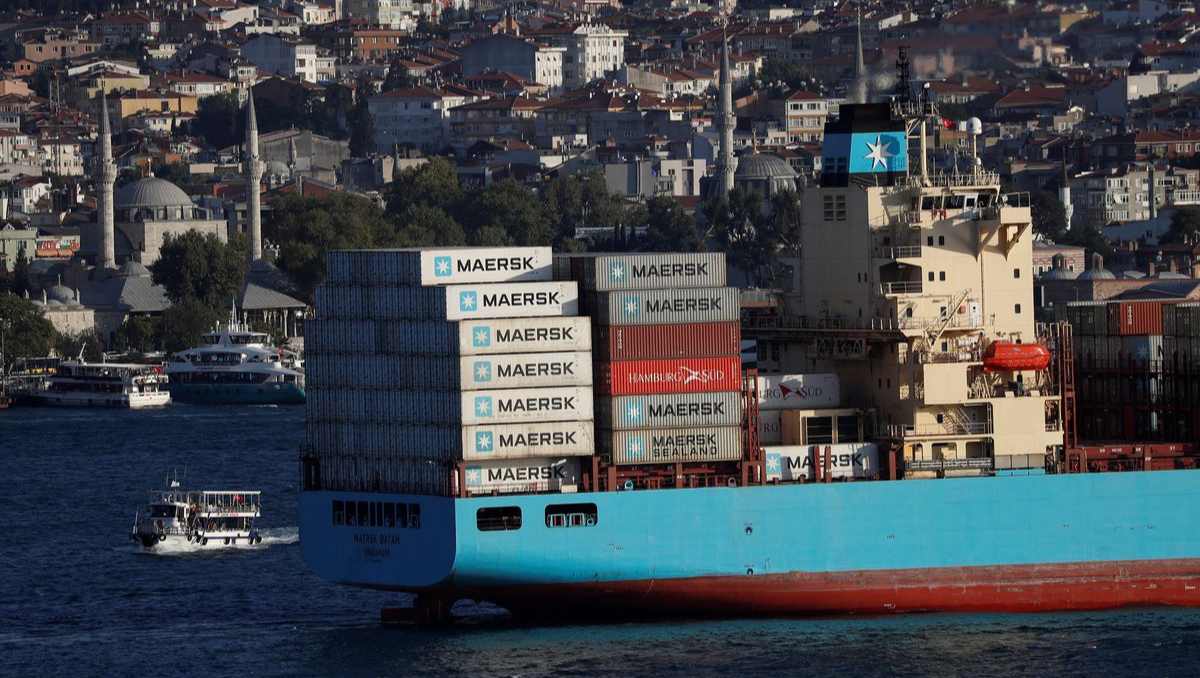 The growth in developing economies is also projected to slow by half this year, from 6.6 percent in 2021 to 3.4 percent in 2022. The Russian assault in Ukraine has also sharply pushed up agricultural commodity prices, resulting in food insecurity and extreme poverty in some regions.  
Inflation has skyrocketed worldwide and is above central World Bank targets in almost all countries.