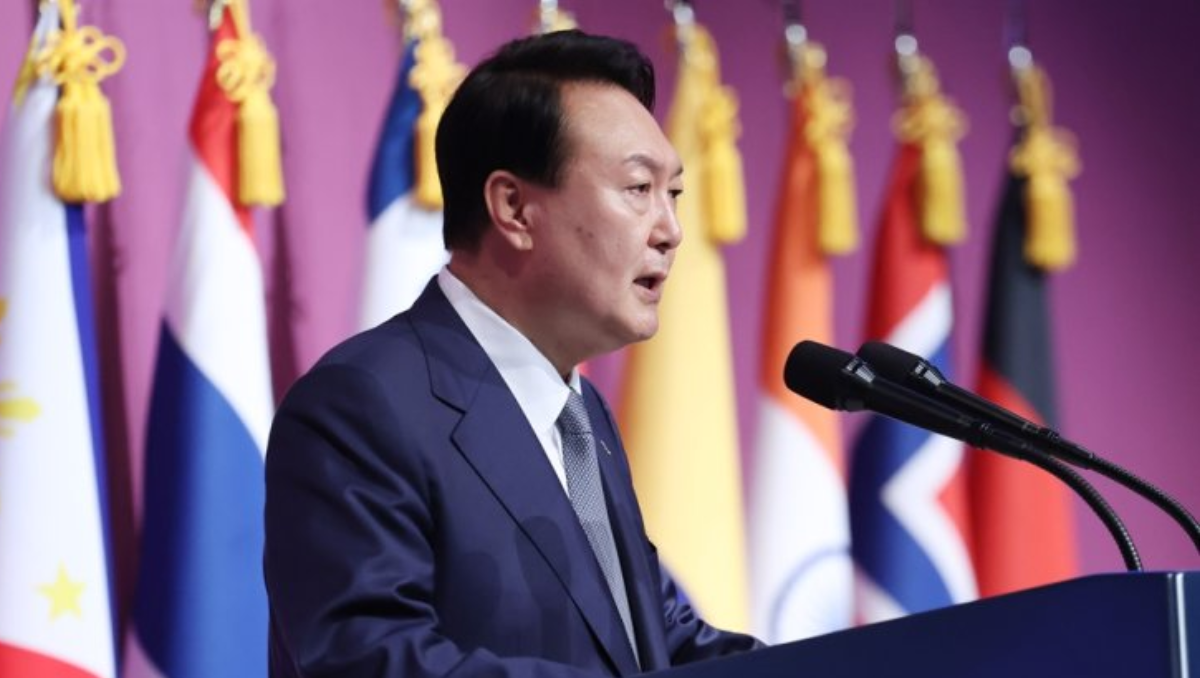 According to authorities, President Yoon Suk-yeol spent Sunday getting ready for his first overseas trip as president before flying to Spain for a NATO meeting.
Having just assumed office, Yoon will be making his first appearance on the international diplomatic stage at the NATO meeting in Madrid on Wednesday and Thursday.
South Korea has been invited as a partner country along with other nations. It includes Japan, Australia, and New Zealand. Even though it is not a part of the military alliance.
According to his office, Yoon will meet with the leaders of Canada, Poland, the Netherlands, Denmark, and the Czech Republic in a series of bilateral discussions. It will be to examine ways to increase economic cooperation.
Yoon plans to collaborate with NATO create a comprehensive security network
The President intends to outline his administration's position on the North Korean nuclear problem. He will also ask NATO for cooperation in order to strengthen unity based on common principles, according to Yoon's main security advisor.
There are uncertainties surrounding the world order, such as the present Ukraine crisis. So, Yoon will try to build a comprehensive security network with NATO allies. Also anticipated from him is the expansion of Seoul's humanitarian assistance to the nation.
In a bid to support efforts to expand cooperation with NATO in addressing new security issues such as cyber security, Seoul plans to establish a diplomatic mission in Brussels. It is where the NATO headquarters are located.
Nations to discuss sectors of the economy
Yoon also plans to hold bilateral summits with the leaders of around ten countries. It will be about economic sectors of mutual interest. It includes nuclear power plants, semiconductors, renewable energy, and the defense industry.
Seoul proposes to open a diplomatic post in Brussels. It is home to NATO's headquarters. In order to help efforts to broaden collaboration with NATO in addressing new security challenges including cyber security.
The security head suggested that Kim Keon-hee, Yoon's wife, would go with him. By stating that Kim's involvement in a government program for spouses is under investigation.
Trilateral Summit
Yoon might conduct a trilateral summit with US President Joe Biden and Japanese Prime Minister Fumio Kishida on the fringes of the NATO assembly.
Although, Japanese Prime Minister Fumio Kishida stated on Saturday that he does not intend to see South Korean President Yoon Suk-yeol. The next NATO meeting will be in Spain.
"Currently, there is no summit (with Yoon) planned. We will consider our next move in light of Japan's steadfast position. It is were both nations will discuss the concerning relations between Korea and Japan, " he told reporters in Tokyo.
Read More:-Ola shuts down its business segments: Ola Cars and Ola Dash