There is one big reason behind Zelensky's visit to the United States. Maybe it is all about creating pressure to pass the aid package.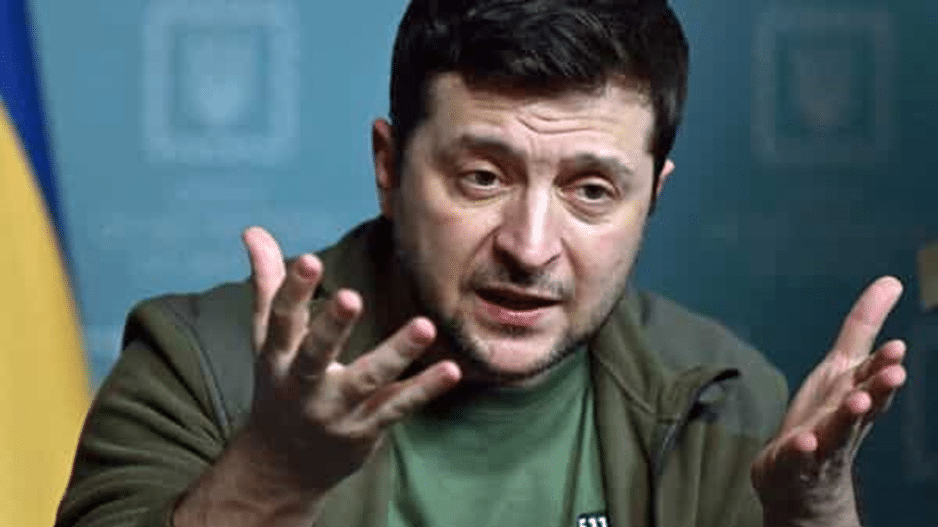 Now Ukraine's President Volodymyr is heading to Washington for his first foreign trip. The world had seen Russia's war attack on its country Ukraine, in February 2022. So, his Zelensky this U.S. visit has symbolic and policy implications. As the U.S. is the biggest supporter of Ukraine against Russia.
Zelensky said – Your money was not the charity.
On Wednesday, Volodymyr spoke to U.S. Congress that the billions of dollars they received for their nation as aid, were not a charity. He clearly said it was the investment in global security by America.
In his first trip outside his country since the war began, President of Ukraine told lawmakers in the House of Representatives chamber that he expected them to continue to support Ukraine.
After a meeting in the White House with President Joe Biden, Zelensky's speech needed to share with House Republicans, because they were suspected of the help.
The arrival of Zelensky was greeted warmly. A loud sound of clapping and cheering in a nearly packed chamber. When the president of Ukraine entered the chamber three members hold a large flag of Ukraine.
Zelensky also showed his respect and said that it was an honor for him to have the opportunity to present himself in Congress. He said that we have defeated Russia in the battle for the mind of the world. Mr. President of Ukraine has now joined the list of leaders to address the Senate, America. This tradition of listing started in 1874.
But Ukraine will not surrender, and there is no way for peace talks. Because Ukraine is ready to keep fighting. President Zelensky said, Ukraine will hold its line and will never surrender.
https://www.bbc.com/news/world-us-canada-64060437
America also clearly said that Ukraine will never be alone in this journey. This is hinting that the U.S. is going to support Ukraine anyways. Though they added that the American people will keep supporting them.
So now Zelensky's wartime olive fatigues have become globally recognized. And support is already in their favor. The U.S. and many other states are supporting them to protect their motherland from Russia, but India still showing a balanced behavior with Ukraine and Russia as well. You can remind the SCO meeting where PM Modi met Putin.
Well, an interesting fact is that the U.S. House skips a rule that was normally compulsory for men to wear a jacket and tie inside the chamber for Zelensky.