Investors are worried as the country imposes strict lockdowns and quarantines slowing down production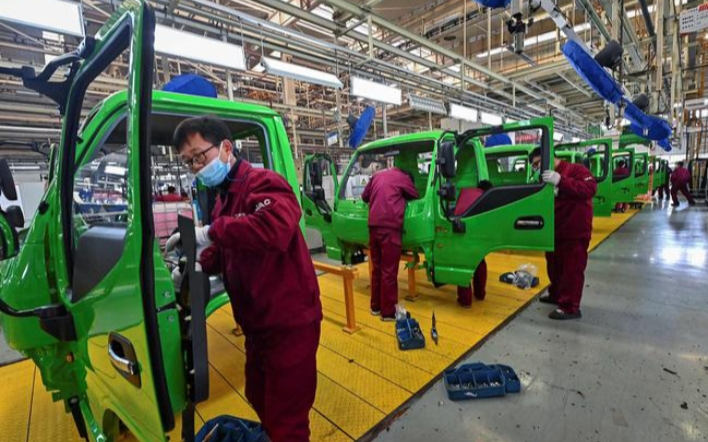 China's economy is going into its worst phase till now due to the zero covid strategy imposed by the government. There are growing fears about China's growth amid strict lockdowns. The latest data supports this fear, manufacturing and services have touched their lowest two-years.
The ruling communist party had a politburo meeting. They pledged to bring about policies to deal with sectors that have been badly affected. These sectors include real estate, hospitality, tech etc. Xi Jinping's interventions even before covid had also affected these sectors badly. Currently, the omicron variant is spreading and the government is imposing a harsh lockdown.
The politburo, however, also agreed to support the Zero covid strategy that Xi Jinping is following. The investors are now left unsure about how the government plans to meet its targets for reconsidering the slowdown that these lockdowns have caused. However, most of them are reluctant to voice their opinions to the public.
Shanghai has been under a month-long lockdown. Shanghai is one of the economic hubs of China and the lockdown is bound to have spillover effects on various industries. This can badly affect the growth indices of the second quarter. Analysts have pointed out that it is unlikely for China to achieve its target of 5.5% annual growth this year. The manufacturing sector is badly hit by the lockdowns. Purchasing Managers Index has shrunk to 47.4 as reported by South China Morning Post.
Another sector bearing the brunt of lockdowns is agriculture. Lockdowns have made it nearly impossible for farmers and their materials to move across. The regions with strict lockdowns are also facing labor shortages along with difficulty in procuring fertilizers, machines and seeds needed for farming.
Beijing is dealing with the food shortages created by the lockdowns. The provincial governments are also under immense pressure to curb covid while keeping transport channels open. If this trend continues Chinese economy will not be able to meets its growth targets.
---
Published by – Mohit Maurya
Edited by – Architha Menon