Famous Cricketer Rishabh Pant's magical survival in a road accident is news of great relief for his fans and the Indian Cricket team. The fatal accident which he survived happened near Haridwar. The Mercedes which he was driving caught fire but he managed to escape.

Rishabh Pant injures in a Road accident.
Rishabh Pant was injured in a road accident when his car was impacted by the divider and caught fire. Luckily, he escaped the blazing car immediately and was soon rushed to the hospital where he is being treated.
Indian batsman and wicketkeeper Rishabh was driving his Mercedes GLE from Delhi to his hometown Roorkee on Friday morning. He met with an accident in Haridwar. He was driving alone his car when he smashed into the divider around 5 a.m.
Later he was shifted to the Max Hospital in Dehradun, where his complete medical checkup was done. Later he was declared out of danger and had not any injury to his brain and spine. His report is normal, doctors said at Max Hospital.
The DDCA(Delhi and District Cricket Association)  sent a team to visit the Hospital for his health updates. The team later told the media that for possible plastic surgery Rishabh may be shifted to Delhi if it is required he will be airlifted.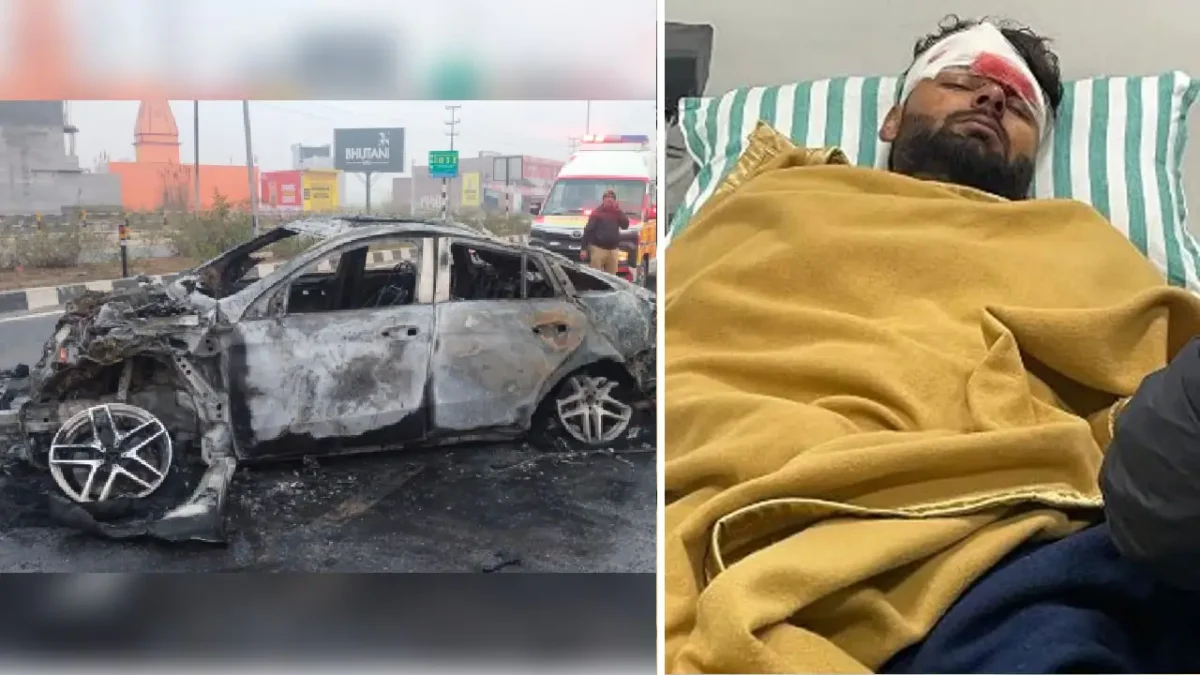 Road accidents. A repercussion of Star-studded lifestyle.
India recorded more than 150,000 deaths in road accidents in 2022. Nearly 60% of the accidents happened due to over-speeding. Approx 62% of the road fatalities happened in just 5% of the stretch of the Highway. With preventative measures, this can be reduced.
The data on road accidents is very disturbing in terms of road safety. The year 2022 has been in news for some heart-wrenching and tragic road accident cases. Famous corporate personality Cyrus Mistry died in a road accident this year.
And a few other personalities also met with road fatalities. Malika Arora, a Bollywood actress, and Deep Sidhu, a Punjabi actor and activist also involved in two separate road accidents at different times.
The year 2022 is quite a busy year for discussion on road mishaps.
Winter and Rainy season in India brings more possibility of road mishaps and occurrence of more frequent road accidents. Fog, and low visibility make it dangerous for drivers to comply with their driving skills. Smog and many other things add extra challenges for driving.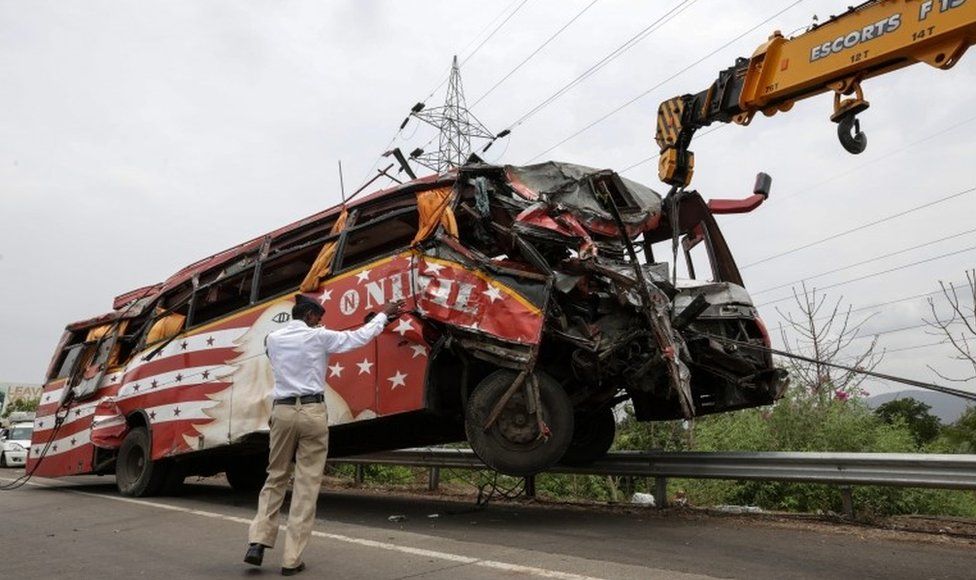 Initiatives to reduce Road accidents
Preventative measures need to be taken to reduce the occurrence rate of road accidents in India. If 62% of accidents happen at only 5% stretch of the highway then road authorities need to take framed action by identifying those spots.
In that part of the sensitive stretch, many preventative measures must be implemented such as fixing blind spots and revising the speed limit for vehicles. These factors are the major reason for road accidents in India and contribute to the intensity of the accidents.
The data for road accident fatalities in India is a matter of concern. The Union Minister for Road and Transport, Nitin Gadkari is continuously working on this issue, identifying and removal of many dangerous blank spots on highways.
The Ministry has also taken various steps to improve the existing road infrastructure in India. Rules and regulations are also intended to revise and update related to car safety norms in India. However, car manufacturing companies opposed this.
The presence of proper knowledge about driving and road safety is also an issue in India. It is not essentially mandatory in India that if anyone has a driving license then he would also know proper norms and driving features. It is one of the causes of road accidents.