On Friday, 11 days after the February 6 disastrous earthquake of 7.8 magnitude hit Turkey and Syria, stories of hope, heartbreak, grit and determination continue to emerge.
The death toll climbed to 44,000 as recent reports suggest that heart-wrenching voices can still be heard beneath the rubble.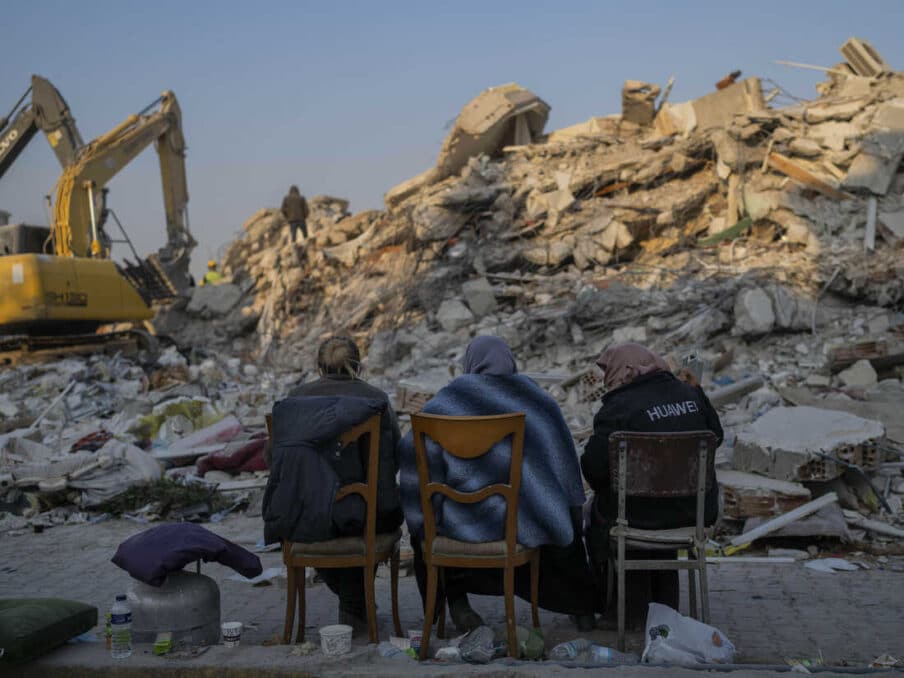 Stories of Survival
Defying the odds of survival, a 17-year-old girl, identified as Aleyna lmez is being hailed as the "miracle girl". She was rescued alive from the wreckage in Turkey on Thursday, a whopping 248 hours after the earthquake. Media reports say that Aleyna was seen shaking her head and smiling when asked how she was. After her rescue, she was immediately taken to Kahramanmaraş Sutcu Imam University. Her grandmother and aunt were seen shedding happy tears and kissing Aleyna's hands and face. 
Another 30-year-old woman named Kilic was rescued on Thursday, 258 hours after the earthquake.She was discovered in Kahramanmaras. She used to reside on the seventh floor of the Ebrar apartment complex. Her husband and two children- aged 2 and 5, who are still missing.
Later, 30-year-old Neslihan Kilic and Osman, a 12-year-old Boy were rescued. They went on to inform rescuers that more people were buried nearby.
According to doctors, it is unusual for people to survive more than 100 hours under earthquake rubble. However, the subzero weather conditions in the region have acted as a life saviour in this case by reducing the need for water.
However, the freezing temperature is a double-edged sword. It has created massive problems for those on the streets. Many survivors continue to be afraid of going back home. Media reports of people becoming victims of aftershocks have gone viral and people have set up tents on the streets. 
According to Orhan Tatar, general manager of earthquake and risk reduction, Turkey there have been around 4,700 aftershocks since the earthquakes last week, one every four minutes. Tatar stated that the majority of the aftershocks were tangible and that 40 of them were greater than magnitude 4. Additionally, he warned that magnitude 5 earthquakes could happen soon.
Syrian Borders open to aid
Picture source: Reuters
On Monday, to enable prompt delivery of humanitarian aid, the two entry points of Bab Al-Salam and Al Ra'ee" between Turkey and northwest Syria were declared open by Syrian President Bashar al-Assad.
UN Secretary-General Antonio Guterres stated on Tuesday that "goods are flowing" through the two new border crossings .
Since the earthquakes, more than 100 trucks carrying aid from the UN, including heaters, tents, and cholera testing equipment, have reached northwest Syria. To maintain a consistent supply to various areas of north-western Syria, the UN has made use of all three Turkish-Syrian border crossings, Bab Al-Hawa, Bab Al-Salam, and Al Ra'ee.
Syrian Opposition Forces Clash With Government
The Syrian government and opposition forces reportedly engaged in combat in northwest Syria. This is the first such incident since the devastating earthquake. Armed organisations opposed to the Damascus administration of President Bashar al-Assad are in charge of some areas of northwest Syria.
According to reports, fighting also broke out in another region of the northwest close to the government town of Saraqeb, and government forces shelled the outskirts of two villages in the Hama province.
Although no casualties have been reported, the UN has identified the main need among displaced residents in the opposition-controlled region to be housing requirements.
Almost 7 million children have been affected by the quakes in the two countries and the operations are now changing faces from rescue to rehabilitation.
Also Read: